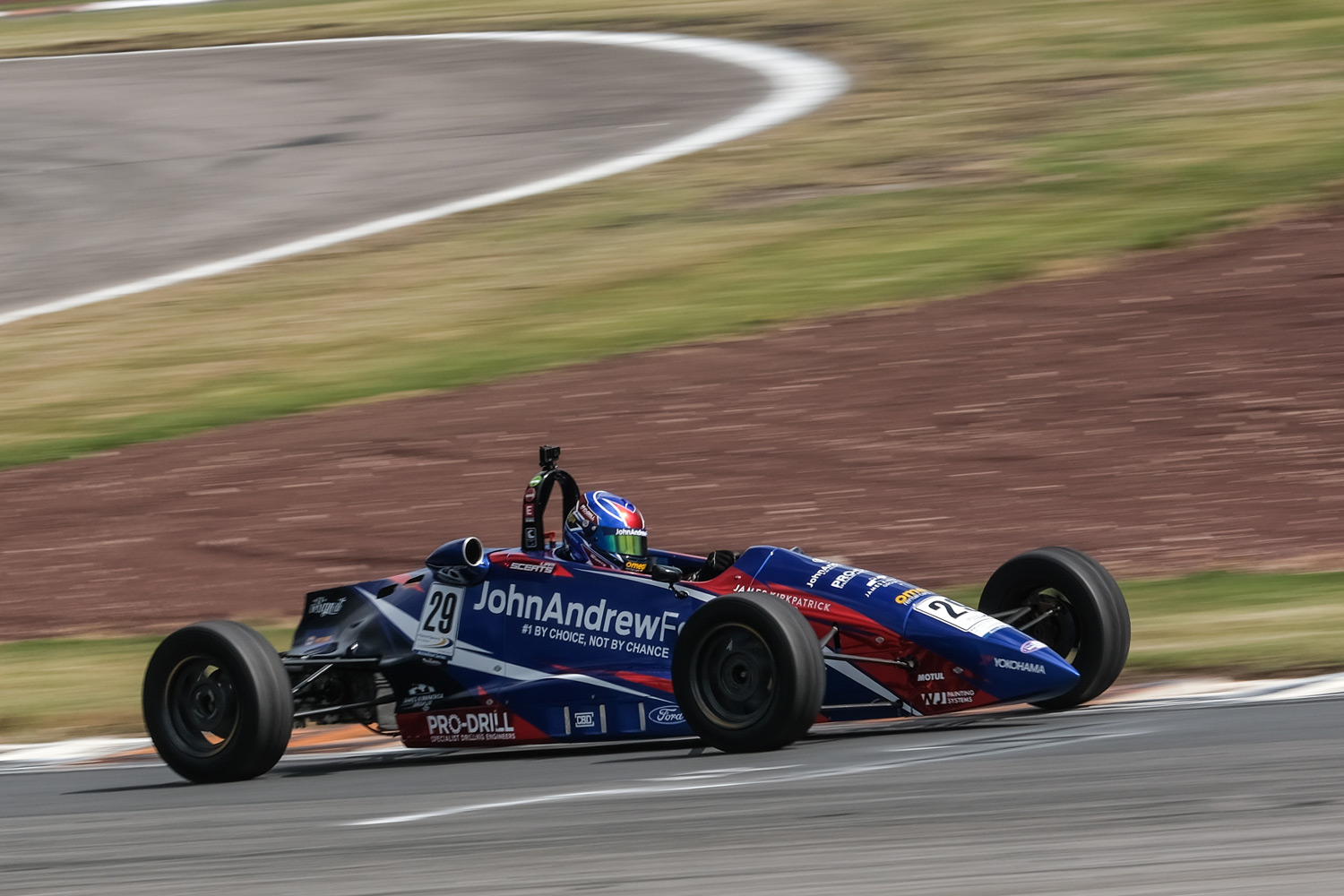 Perfect round for Liam Sceats in 2022 NZ Formula Ford opener
Liam Sceats had the perfect opening round of the NAPA Auto Parts 2022 NZ Formula Ford Championship at the Taupo International Motorsport Park in Taupo over the weekend. Having set fastest lap in qualifying, winning the $1,010 Hamptons Downs NZ Racing Academy cash prize, Sceats went on to win all four races to take a handy lead over rival Zac Christensen, who finished second in each race. The weekend was the first of two rounds to contest the national series, with the second to be held in Christchurch on Sunday 1 May 2022.
"I'm really stoked on how the weekend has gone," commented Sceats. "The car was 'hooked-up' so I am really happy. The team has done the best job, so really thrilled with how it all went."
Starting from pole position in all four races, Sceats was able to get away in each race for a convincing win. While not having quite the pace, Christensen was also able to gap the rest of the field to finish second.
"That was not too bad considering we only had a couple of laps on Friday to learn the track," said Christensen. "The car was really good and quick all weekend. Liam (Sceats) was just too quick and I never really got the chance to get passed. Overall we got some good points from the round heading to my home track."
Behind the front two several battles emerged throughout the field. Young 15-year-old Alex Crosbie managed to hold off numerous attacks from Bree Morris, Leo Scott and Hayden Bakkerus for the final spot on the podium in all four races.
Christchurch's Jack Noble-Adams was always fighting for a top five position, also battling with Morris, Bakkerus, Callum Crawley and Sebastian Manson.
Sceats also won the Ron Frost Memorial Trophy, awarded to the driver who gains first place in the final race of the opening round of the championship.
The final four races to decide the overall NZ Formula Ford title as well as both the leading Class 1 (post 2000) and Class 2 (1990-1999) drivers will be held on Sunday 1 May 2022.
A $1,010 Hampton Downs NZ Racing Academy cash prize will be on offer at both rounds for the fastest qualifier. This is part of the $60,000 prize pool from the Tony Quinn Foundation which includes funding for travel to Formula Ford events within New Zealand.
As part of the prize package for the overall winner of the NZ Formula Ford title, the driver has the opportunity to test a FT60 while the Class 2 winner has the opportunity for a TR86 test. Both compliments of TOYOTA GAZOO Racing New Zealand.