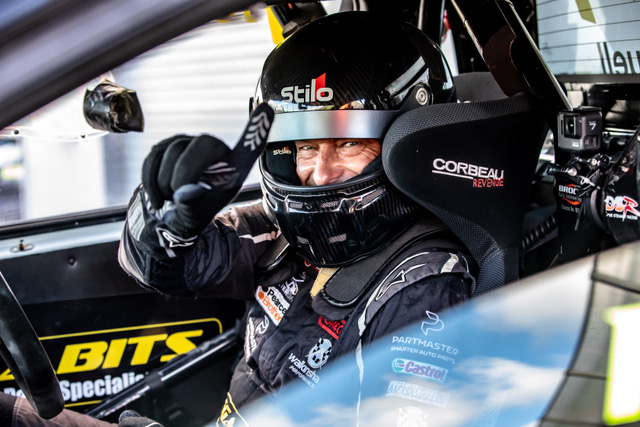 Paul Manuell wins V8 Utes Championship in Taupō thriller
Coming into the final round of the RYCO 24.7 V8 Utes Racing championship, Paul Manuell had a big lead. Yet some rising stars and seasoned veterans who'd surfaced for the Taupo event were ready to pounce.
The mayhem began with the reverse-grid Race 2 as the series leaders were buried deep down the order. When the lights went out, Phil Ross catapulted down the inside of turn 1 into the lead. Behind him however, the overtaking – and the carnage began. 'United Mover' Simon Ussher moved up to 3rd ahead of Matt Gibson and Shane Dias rocketed from 9th to 5th. As Peter 'Kaos' Ward quipped after the race, "I had more hits than Elvis on the first lap," such was the intensity – and the rivalry.
On lap 2, Paul Fougere spun into the dirt on Turn 1 prompting the safety car and Phil Ross's big lead evaporated. When the safety car departed, Ross had his hands full keeping in front. By lap 5, Matt Gibson had muscled his way to the lead. Brett 'The Scud' Rudd claimed the scalp of Dias on lap 10, while Manuell was hot on his tail. Right on the final lap, a rear suspension failure sidelined Gibson, letting Rudd through for the win, while Manuell's overtaking masterclass saw him finish second.
With the championship on the line, Race 3 late in the afternoon was a nailbiter. The intensity showed right from the start, as Manuell, Rudd and Dias headed three-wide around turn 1, Manuell eventually getting his nose in front. Shane Ussher was holding off a hard-charging Matt Gibson while Jeff Kernohan, in his first V8 Utes race in 2 years, was in his shadows.
On lap 2 Shane Dias copped a tap from behind, leaving his rear bumper hanging on by a thread. Further back, Peter Ward had everything to play for – only problem was, Phil Ross was intent on keeping ahead and achieving a solid placing in this maiden year. Ward finally got around Ross on lap 7 then picked off Ussher. And that was just enough for Ward to score enough points to hang onto second in the championship.
Yet the big story of the day was the true class of series leader Paul Manuell. Come the final lap, he carried a huge lead through to the chequered flag; such was the dominance of Paul Manuell, now a 3-time RYCO 24.7 V8 Utes champion.