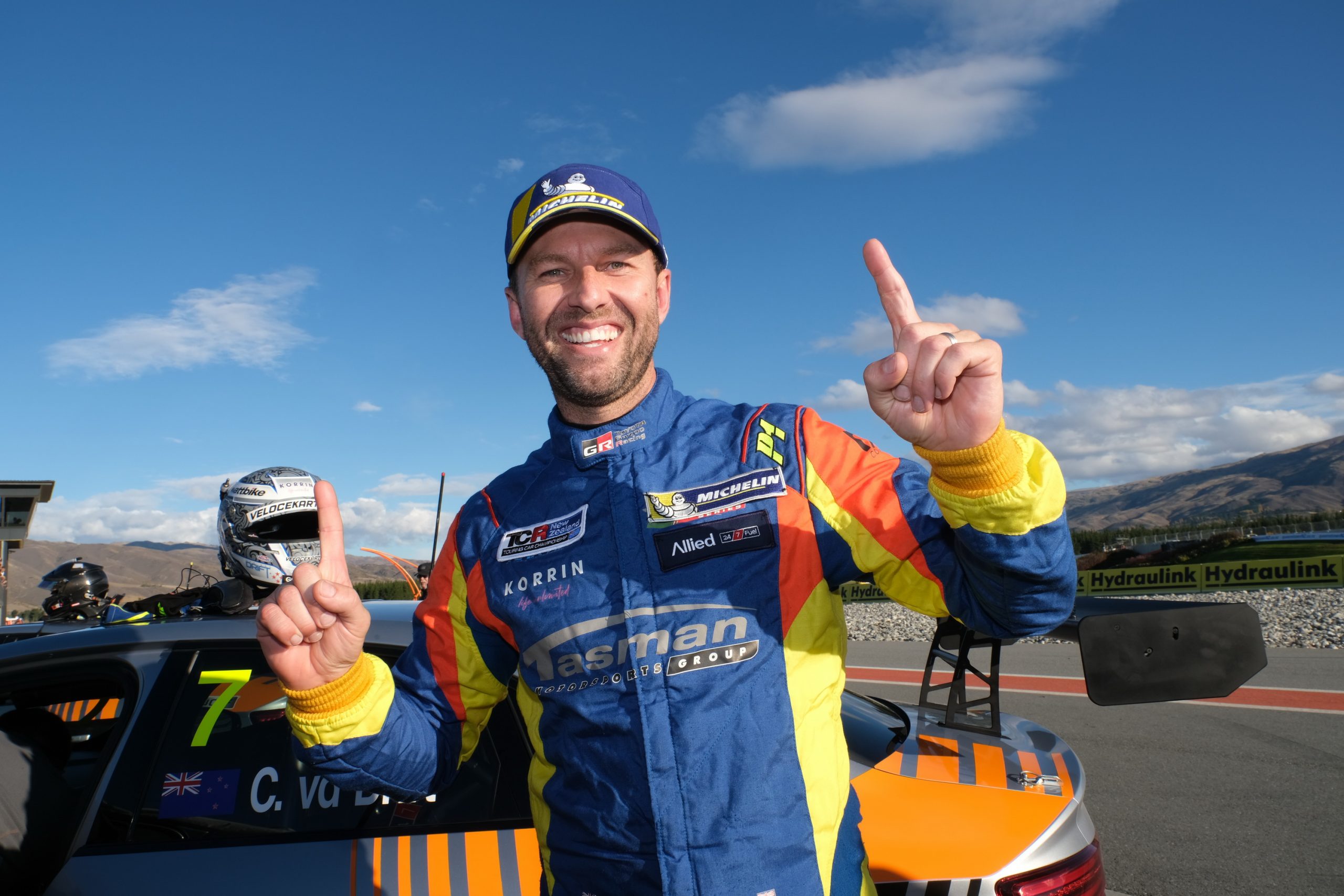 Paddon wins thriller; van der Drift clinches championship
Hayden Paddon has won a thrilling final race of the Allied Petroleum TCR New Zealand Championship at Highlands Motorsport Park. Paddon may have won the battle but it was van der Drift who won the war, clinching the inaugural TCR New Zealand Championship.
The drama started on the first lap when Paul Radisich's VW Golf and Greg Murphy's Audi RS3 had a coming together when Radisich ran slightly wide at the carousel. Both cars were ruled out for the remainder of the race after sustaining suspension damage.
The next major twist occurred when the two championship contenders suffered failures within a lap of each other. Gene Rollinson was forced into the pits with a blown head gasket on his Hyundai engine. Paddon was then able to slot his Hyundai i30N into second place from third on the eighth lap following the retirement of Rollinson. Just one lap later, van der Drift's Audi RS3 jammed itself in fifth gear, severely reducing his pace and ultimately leaving him to simply circulate and collect points.
Right in behind Paddon was Jaden Ransley who'd shown plenty of promise on Friday but had his campaign derailed by a brake issue in the first race. Ransley kept his i30N right on the rear bumper for the remaining duration of the race and even had multiple attempts at gaining the lead but couldn't get the move done.
After a troublesome start, Jordan Michels was rewarded with a podium finish. Michels drove his Honda Civic Type R to third place in the race, a result that would become crucial for him in the final championship standings.
Behind Michels was Lochlain Fitzgerald-Symes and his Audi RS3 in fourth place ahead of the ailing van der Drift.
Overall in the championship, fifth place was enough for van der Drift to take the championship with 199 points. Finishing up second overall was Michels with 147 points, beating third-placed Fitzgerald-Symes, also with 147 points, on positional count-back. Rollinson dropped two spots to end up fourth ahead of Paddon in fifth and Murphy sixth. Ransley and Radisich rounded out the bottom of the points table.
"It was a bit stressful that last race," said van der Drift.
"We had a really good start, the first few laps were mega, we even found a bit more pace. I knew I just had the manage the gap to Gene but then I came over the bridge and went to change down and nothing happened, it was just locked in fifth gear.
"I was straight on the radio but there was nothing really that I could do apart from trying not to stall it. Luckily for us, Gene had his problems too, so I just had to circulate from there and hoped nothing else broke in those last few minutes."