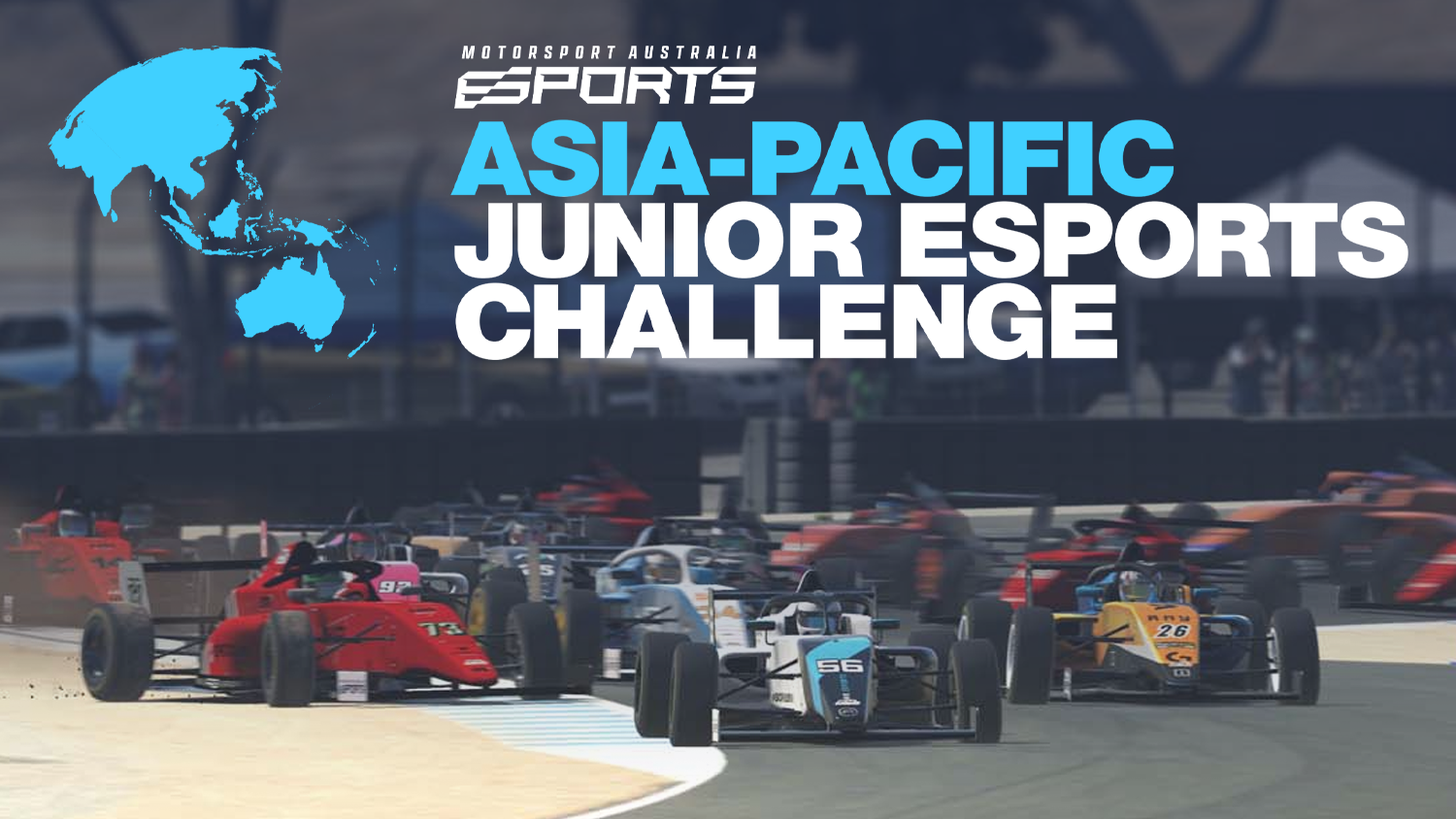 Opportunity of a lifetime for Esports racers
An exciting opportunity has opened up for aspiring Esports competitors in the Asia-Pacific and Oceania region, with a once-in-a-lifetime prize up for grabs.
The Asia-Pacific Junior Esports Challenge, presented by Formula Racing Group (FRG) Esports on behalf of Motorsport Australia, will give young drivers aged between 14 and 17 a unique opportunity to display their skill in a virtual environment, before attending a real-world elite driver training programme.
Held across seven iRacing sessions featuring a mixture of practice, qualifying, and racing, the overall winner will get the chance to secure a trip to Malaysia and participate in Motorsport Australia's Elite Driver Academy program.
Valued at more than $15,000, the prize covers flights, accommodation, and the Elite Driver Academy training in September of 2023.
Open to those aged 14 to 17, residents in the Asia-Pacific and Oceania regions will be eligible to register for the one-in-a-lifetime opportunity.
The registration fee is $25 USD for all participants. However if you are an Australian resident holding a valid Motorsport Australia Esports licence, you will not be required to pay an entry fee.
With the exception of on-track driving sessions, as these are reserved exclusively for Elite Driver Academy participants, the academy experience will feature a mixture of theoretical and practical training programs in Malaysia alongside real-world drivers – giving Esports participants a sample of an elite driver program.
Participants will need to be accompanied by an adult guardian during the event, with any additional expenses to be covered by the winning participant.