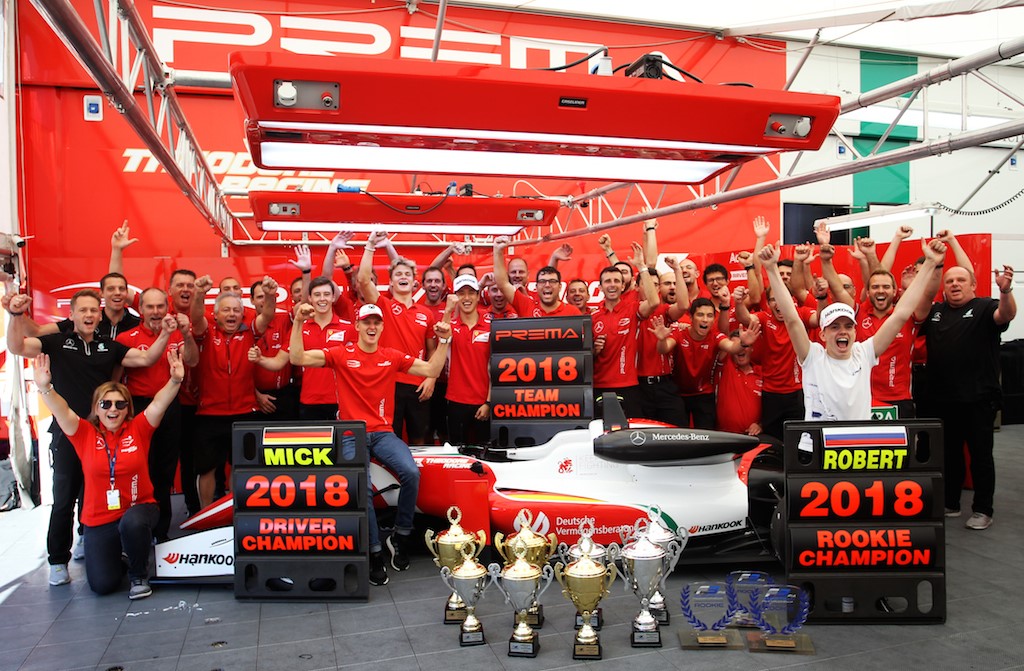 No luck for Armstrong at Formula 3 finale.
Kiwi Marcus Armstrong did everything within his power to stay with eventual championship winner Mick Schumacher but the 2018 FIA Formula 3 Championship finale at Hockenheim dashed his hopes with two non-finishes on Saturday rounded out with an early withdrawal the following day.
With the driver 'silly season' under way, 2019 drives and championship points to fight for, the top ten racers were locked in battle from free practice up to and through qualifying and all three races.
Armstrong's team-mate Mick Schumacher was crowned champion after the two Saturday races, which were won by Ferrari junior Guan Yu Zhou and Juri Vips.
In the opening race, Schumacher's title was put on hold by a first-lap collision when he and Armstrong came together while fighting for sixth place.
While both were forced to pit, their race outcomes were different – Schumacher was able to battle on to be 12th overall, while Armstrong could only pit and retire after six of 19 laps.
In the second race, technical issues forced Armstrong to start from pit lane, eaning he was last away, and he retired after clashing with Sofia Floersch
"It's been a tough day in the office. In race one I gained a position up to P5 which would have been a good result, but then I had a coming together with Mick which punctured one of my tires. In race 2 I had an ignition problem and had to start from the pitlane. Then I started fighting back and did some good overtaking. It was fun, but I suffered a small incident which doesn't change much anyway."
Then in the final race on Sunday, Armstrong nailed the start but then went out in the opening lap after sustaining damage.
"It was just not our race. I don't remember having such a bad weekend since karting. I had a mega start and gained positions up to turn 6. I was on the inside because I thought that everyone would crash which they did, but then someone touched me, punctured my tire and broke my suspension. That was it."
In the 2018 FIA Formula 3 Championship Armstrong recorded nine podium finishes including a win at the Norisring along with three pole position starts and one fastest lap.
Prema now turns its attention to the season-ending Macau Grand Prix in November.
Media release: Mark Baker