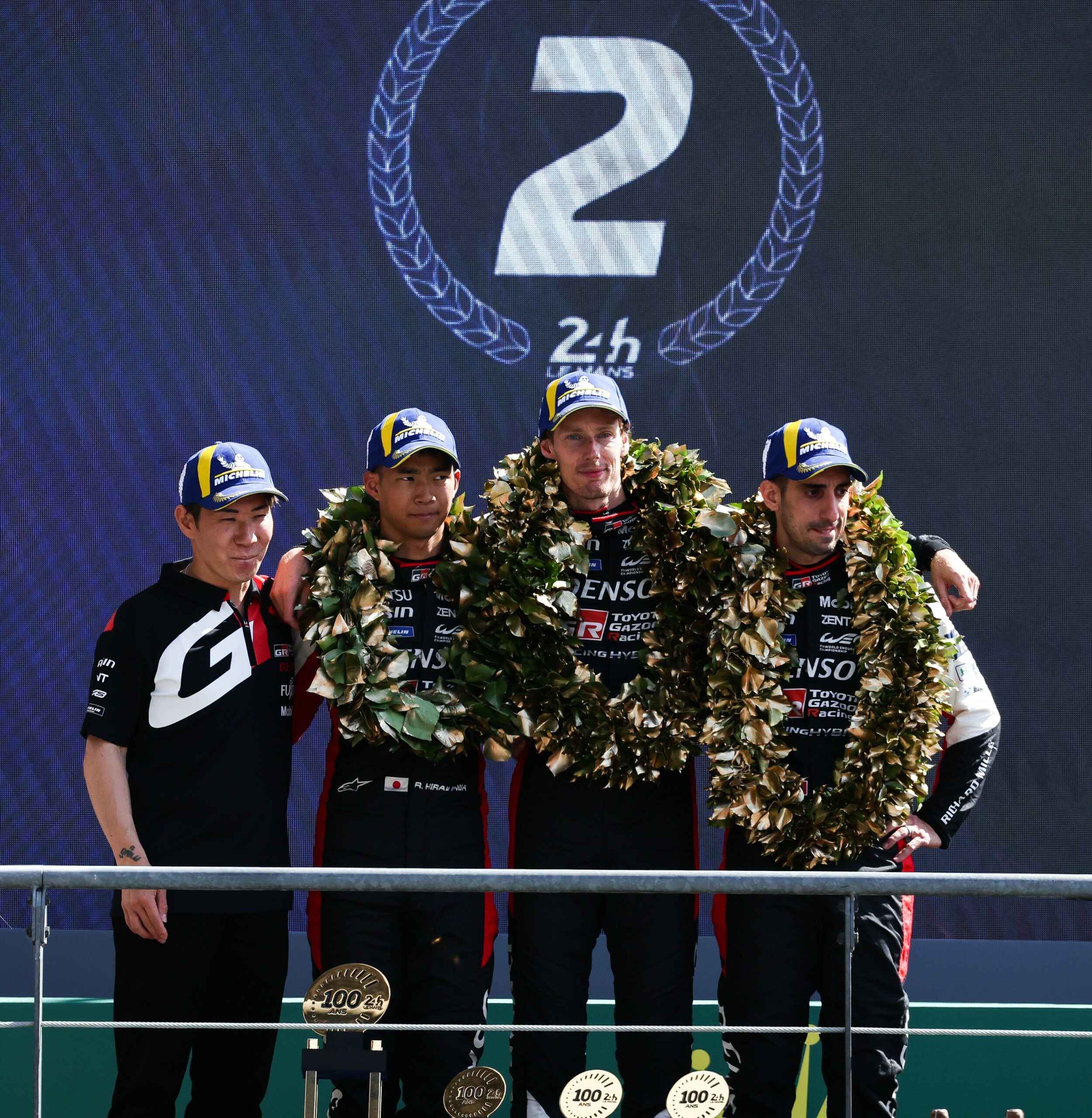 New Zealand championship graduates excel on epic Le Mans stage
Graduates from the New Zealand-based Castrol Toyota FR Oceania Championship (formerly the Castrol Toyota Racing Series) excelled at the 100th 24 Hours of Le Mans race over the weekend, with wins or podium places in the Hypercar, LMP2 and LMGTE classes.
Kiwi Brendon Hartley was the pick of a bunch of no fewer than 16 graduates of the New Zealand Championship, racing for TOYOTA GAZOO Racing. Unfortunately he couldn't make it four Le Mans wins despite the race long epic battle with Ferrari.
Victory looked possible at one stage for the team, particularly with a fired-up Hartley doing multiple stints to stay in very close proximity to the race leader, but ultimately he and the team had to settle for a fighting second place.
Fellow Kiwi Earl Bamber and English team mate Alex Lynn made it three former TRS racers on the overall podium after a great performance in their Cadillac Racing Hypercar.
There was more success for graduates in the large and very competitive LMP2 class with Rui Andrade taking second in class, driving with former F1 star Robert Kubica and Louis Deletraz.
Top ten results in that class were also recorded by Charles Milesi, Ferdinand Habsburg and Ryan Cullen. All of those LMP2 drivers also recorded top 20 overall finishes in the final results.
There was another podium in the LMGTE class too, with Charlie Eastwood anchoring his ORT by TF Aston Martin squad to second in class.
"It's always great to see our graduates doing well, but this year at Le Mans was a truly outstanding one," said TOYOTA GAZOO Racing New Zealand Manager for Motorsport,
Nicolas Caillol on Monday.
"Obviously we fly the flag and get behind our own team, but to see so many drivers doing well who at some stage of their careers have competed in New Zealand as part of the TOYOTA GAZOO Racing family is fantastic, especially in the centenary year and in one of the best ever Le Mans races."
The next crop of young outstanding international drivers with their eyes on success in Formula One, Indycar and indeed Le Mans will head to New Zealand in January for the 19th edition of the Castrol Toyota Formula Regional Oceania Championship.