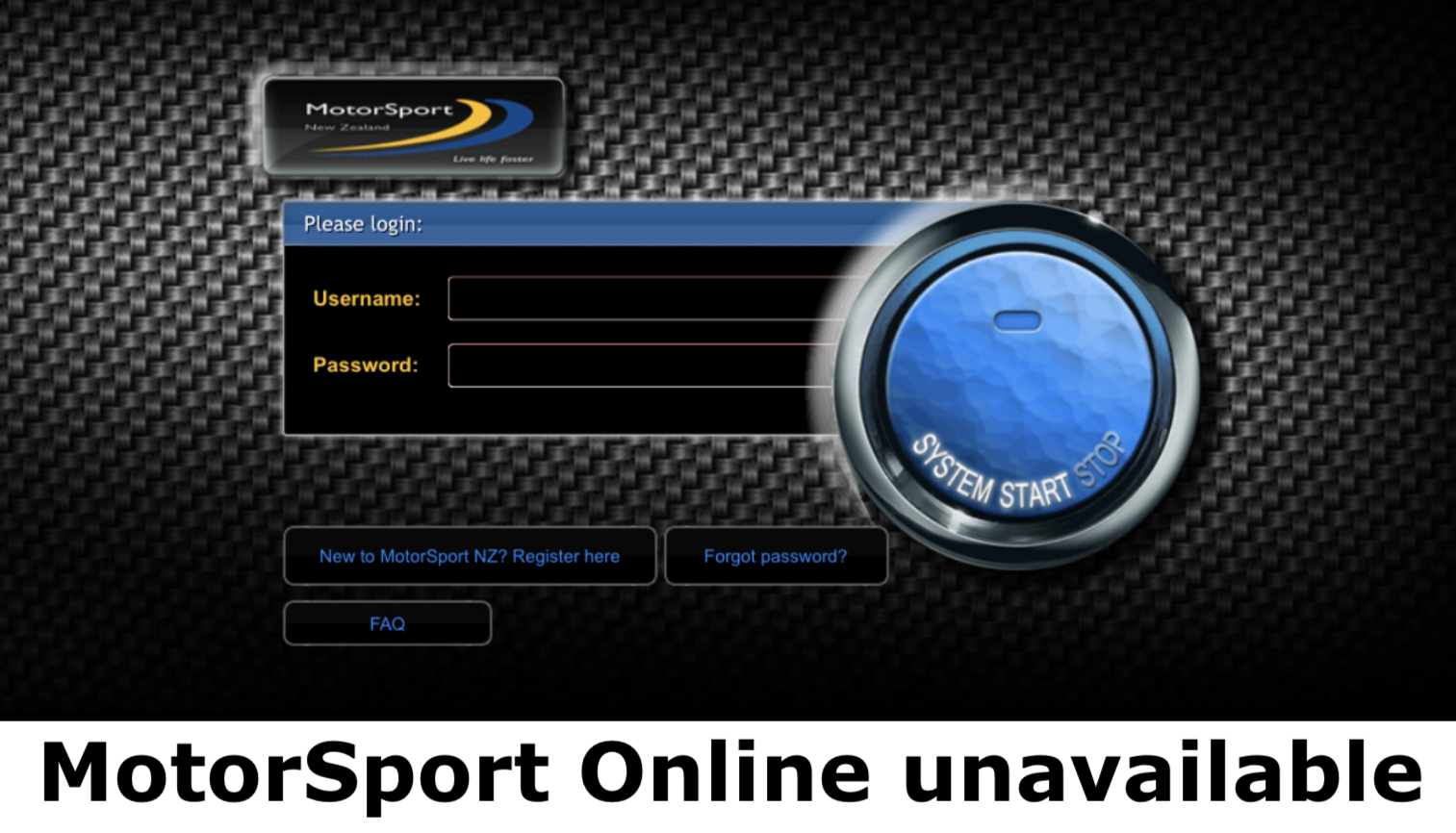 MotorSport Online unavailable
We are currently experiencing a technical issue with MotorSport Online. Users will not able to login to the system. The developers are investigating the issue and hope to have it fixed soon. Please stick with us while we look into this issue.
For any inquiries please contact the office on 04 815 8015.