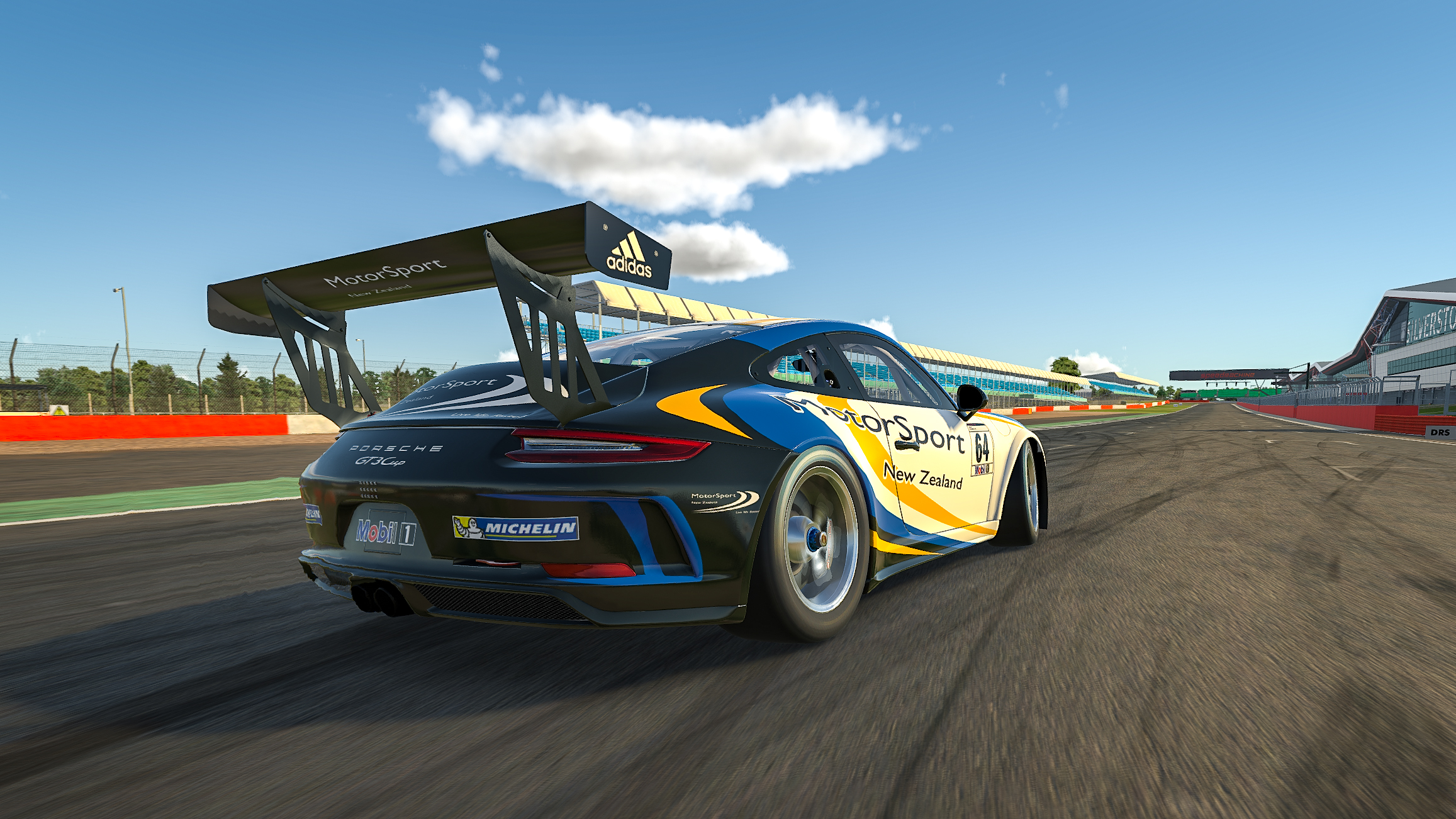 MotorSport New Zealand launches first official eSport race series
MotorSport New Zealand's first official eSport race will take place in just over a week when the first round of its new eRace Series goes green.
As the governing body for motorsport in New Zealand, MotorSport New Zealand will fully integrate the new and exciting emerging discipline of eSport into its sporting structure. Part of this integration will be the introduction of an e-grade competition licence and an official eSport National Championships later in 2021.
Whilst MotorSport New Zealand has already officially sanctioned a virtual rally series alongside Rally New Zealand, this will be the first time it does so for an official circuit racing eSport series.
MotorSport New Zealand has partnered with the leading online motorsport simulator platform, iRacing, to deliver the first eRace Series. iRacing is renowned globally as the benchmark for eSport racing and has been utilised by major international series such as Supercars, NASCAR, IndyCar, Porsche Motorsport and many more.
"eSport is a really exciting new discipline for MotorSport New Zealand," said Elton Goonan, Acting CEO of MotorSport New Zealand.
"We saw a massive surge in motorsport related eSport in 2020 and that growth is continuing in 2021.
"It's an incredibly accessible way for people to participate in motorsport and it's one of the only sports you can truly replicate virtually, hence why we will be giving it the same treatment as our other disciplines."
The series, which has been organised by the MotorSport New Zealand eSport Working Group, will take place over a five-round calendar with a new car and track combination each round.
Opening the series will be the classic iRacing combination of the Mazda MX5 around Lime Rock Park on Thursday, 11 March. The following rounds will then take place weekly until the inaugural eRace Series winner is crowned.
Each round will follow the same format. A qualifying session will determine the grid for the first 10-lap race followed by a second, 15-lap, race. The finishing order of the first race will be the starting order for race two.
All rounds will also be broadcast live online with commentary lead by vastly experienced motorsport personality, Craig 'Sooty' Lord.
Entry into the eRace Series is free, with the winner gaining a free e-grade licence and entry into the first official eSport Championship later in 2021. Entries are open now at www.motorsport.org.nz/esport.