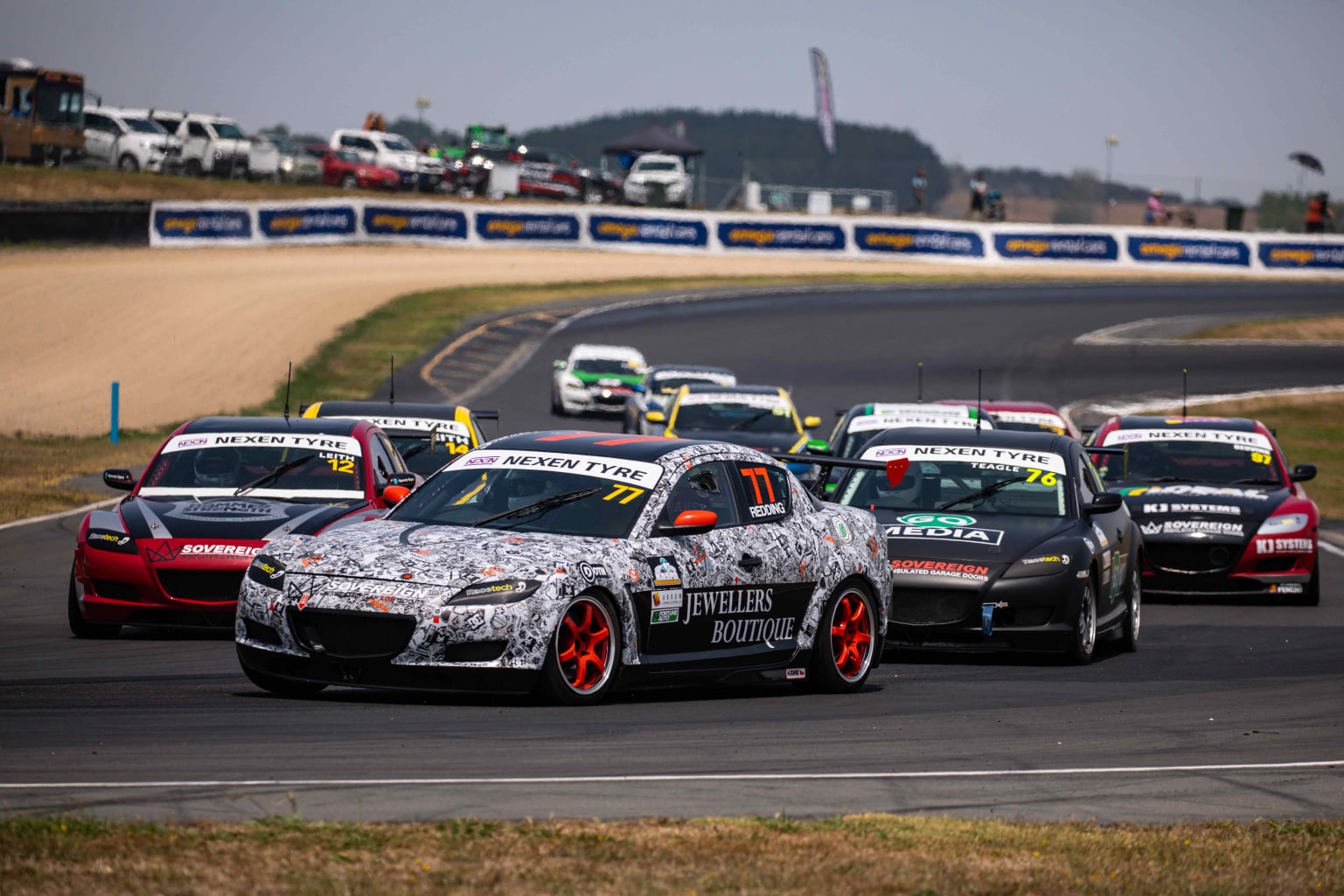 Mazda Racing Series all geared up for a new season
What a year 2020 has been. In and out of lockdowns, last summer's racing season cut short and trepidation at what lies ahead in New Zealand under the constant threat of COVID-19.
Not that we're going to let fear dictate our lives! The Nexen Tyre Mazda Racing Series is back with a vengeance and bigger and better than ever.
After much debate, the calendar has been set and this season includes a full series in both the North and South Island.
The North Island will see six meetings with the first round starting on October 30th at Hampton Downs. From there the Mazda's are headed to Pukekohe, back to Hampton Downs, Manfeild, Pukekohe again and then a final round from the 26th March 2021 at Taupo.
The South Island series will get underway with the opening at Levels in Timaru on 7th November. Thanks to four rounds in the South Island, the Mazdas will also be appearing at Ruapuna, Teretonga and Highlands.
The New Zealand Championship rounds are still to be decided. Watch this space. The calendar can be viewed on our website, www.mazdaracingseries.co.nz
The Nexen Tyre Mazda Racing Series is shaping up to have a spectacular season. With plenty of time down cars have been tidied up and new builds have reached record levels. The North Island series looks to be fielding grids in the vicinity of 30 cars with the South Island adding an additional 12.
"We're all really excited," says committee spokesperson Steve Spear "we just want to get back together and get some good laps in. We can't wait to welcome new drivers to the club and the addition of a dedicated South Island series shows what a strong class this has become".
"Everyone is eager to blow off the cobwebs and go racing" he concludes.