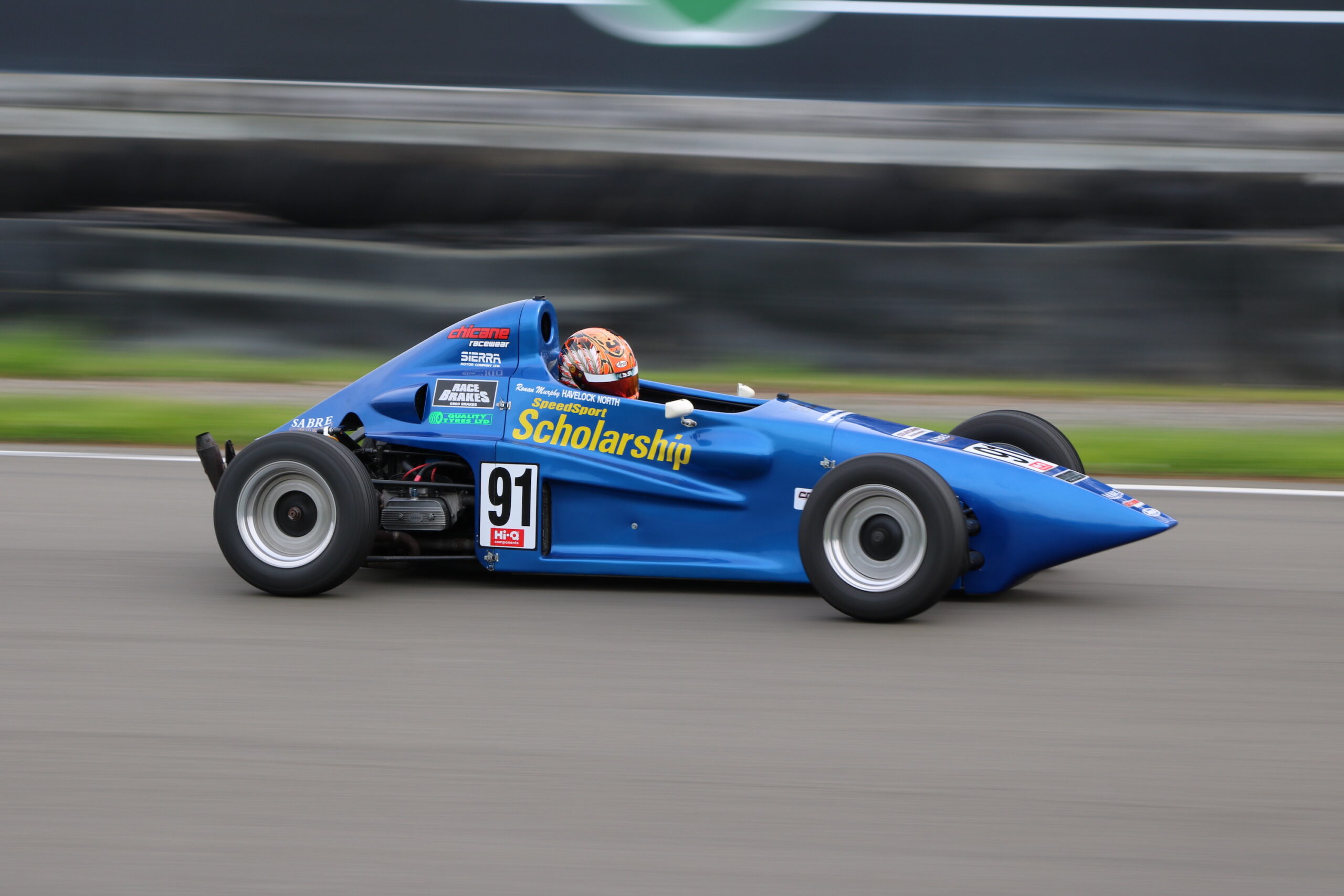 Manawatu Car Club backs the 2020 SpeedSport Scholarship
Manawatu Car Club has committed to supporting the highly successful SpeedSport Scholarship in its 21st year. The Scholarship, run by Sabre Motorsport's Dennis Martin, is a proven talent spotter launching numerous race careers such as Shane van Gisbergen, Nick Cassidy and Richie Stanaway, all of whom have all found success on the international stage. More recent winners include Liam Lawson, Conrad Clark and Ronan Murphy who are well on the way to making their names in single-seaters overseas.
The 21st running of the Speedsport Scholarship was under serious threat of cancellation following Covid-19 shutdown. Key sponsors were no longer able to commit to their financial support as their own cash flow dried up. Martin's own backpackers' hostel had mass cancellations the day the Level 4 shutdown was announced, cutting off his only financial lifeline.
The Manawatu Car Club Committee became aware of the seriousness of the situation and agreed to dig into the Club's reserves to ensure the 2020 Speedsport Scholarship went ahead.
"Dennis has always supported the Manawatu Car Club Winter Series, so it was a no-brainer for us to return that loyalty," said Club President Richie Arber.
The 2020 SpeedSport Scholarship evaluation weekend will be run at Manfeild Circuit Chris Amon on July 11th and 12th. Entrants are evaluated on their on-track and off-track skills, including racecraft, physical aptitude, communication and presentation.
The winner will receive personalised race equipment and a free drive for the remainder of the Manfeild Winter Series and the 2020-21 Hi-Q Components NZ Formula First Championship.
Last-minute entries will be considered https://speedsportscholarship.co.nz/entry-form/