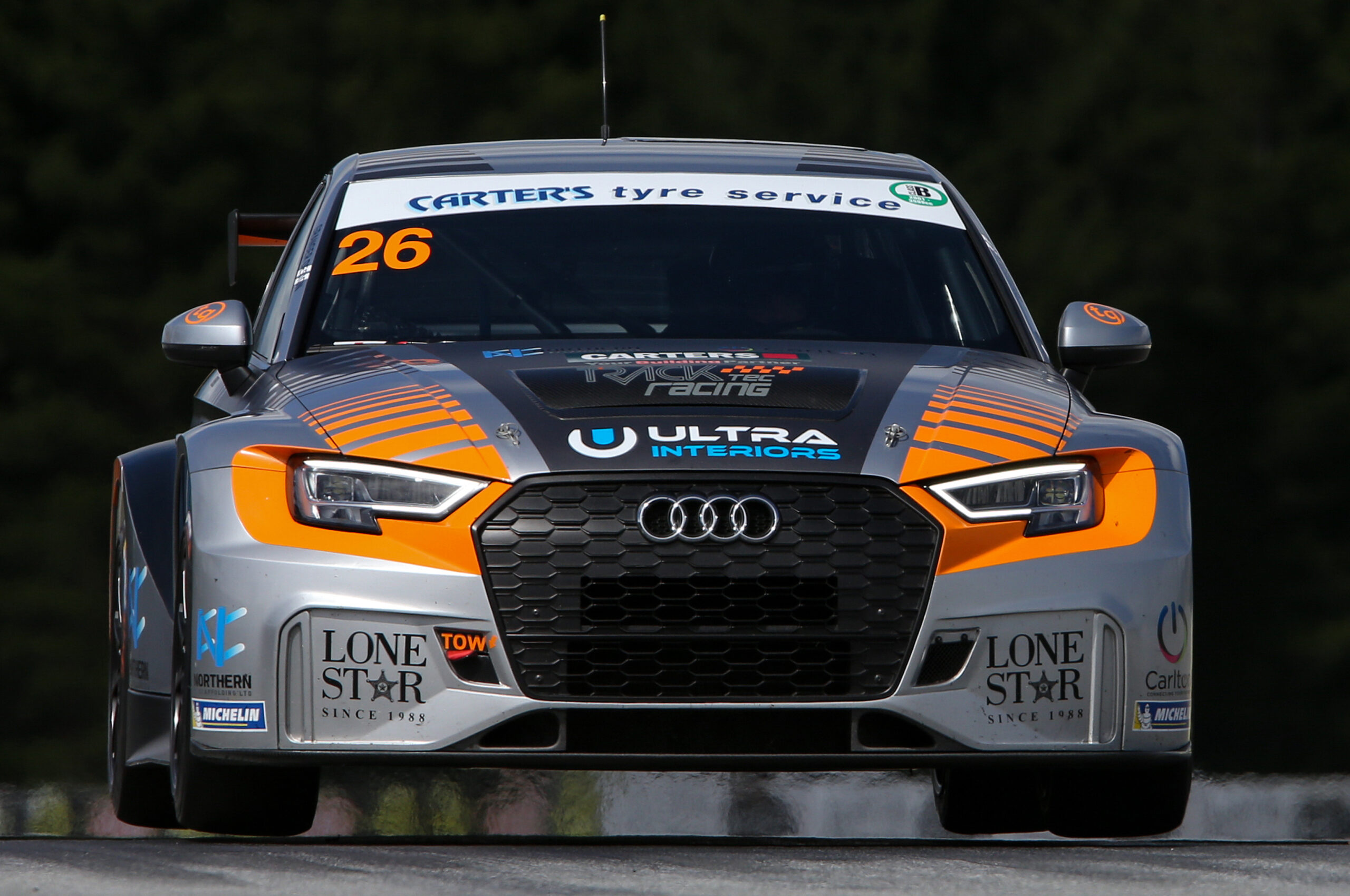 Lochie Fitzgerald-Symes completes Track Tec Racing's TCR NZ line up
Lochie Fitzgerald-Symes will pilot the third 2019 Audi RS3 LMS TCR car alongside 4 times Bathurst winner, Greg Murphy, and Asian Porsche Carrera Cup Champion, Chris van der Drift.
Fitzgerald-Symes joins the grid as one of the more experienced TCR drivers in NZ having raced in the format since 2016. Though not as well known as some of the other drivers announced, he is not to be underestimated having won both NIERDC and SIERDC as well as a National Endurance title behind the wheel of a TCR car.
Loch Fitzgerald-Symes drove the Track Tec Racing Audi TCR alongside international TCR endurance driver Rowan Shepherd in last years South Island Endurance Series as a way to learn the South Island tracks and the pair proved through speed and reliability that they had what it took to be Champions.
Quotes – Lochlain Fitzgerald-Symes
"Prior to working with Track Tec Racing, our team has always been very low key with Dad and our mates "a bunch of amateurs doing an amazing job", Track Tec are awesome to work with and super professional but still allow me to be me, I like to fly under the radar and just do my thing on the track, their knowledge and technical skill has definitely improved my racecraft. I can't wait to finally set up the car into sprint mode and not have to hold back."
"I love cars and I love racing and are definitely looking forward this year's inaugural Allied Petroleum TCR New Zealand series, it should set the platform for TCR in NZ and in the future hopefully give many young drivers like myself another path to racing around the world, if the opportunity arises I would love to have a crack at the Australian TCR series later this year. "
"Leading into the TCR series I've been running in the Pirelli Porsche series trying my hand sprint racing, which I haven't done since racing in the E30s a few years ago, I'm loving the wheel to wheel racing and standing starts I'm definitely looking forward to what should be even closer in the TCR series. This is my 5th year racing a TCR and although there's been some huge names announced in the last couple of weeks I feel I'm up to the challenge."
Quote – Matt Waters, Team Principal Track Tec Racing
"Lochie showed us he was fast and a quick learner in 2020 in the Audi during SIERDC. When on the pace, he has an aggressive driving style and is not afraid to go for a move so we can't wait to see what he'll be like in the sprint format – the biggest challenge in the 3 hour was slowing him down to save tyres. By turn 2 on lap 1 at the NZ Endurance Champs at Highlands, he had made up 5 places weaving through traffic like a pro! We know Highlands is one of Lochies favourite tracks and he has unfinished business here after an unfortunate incident with a faster car coming through the field at the NZ Championships ended their race."
"At Track Tec Racing, we see the TCR format as a way of connecting NZ motorsport talents with the world and vice versa. We can't wait until the borders open and we can get back over to Australia to participate in their highly competitive series and also offer international drivers an opportunity to compete in TCR New Zealand. It's crazy to think that a year ago we were sitting on the grid at the Melbourne F1 Grand Prix as the only international team to compete in the TCR Asia Pacific Cup when it was cancelled due to Covid and we haven't been able to go back since."