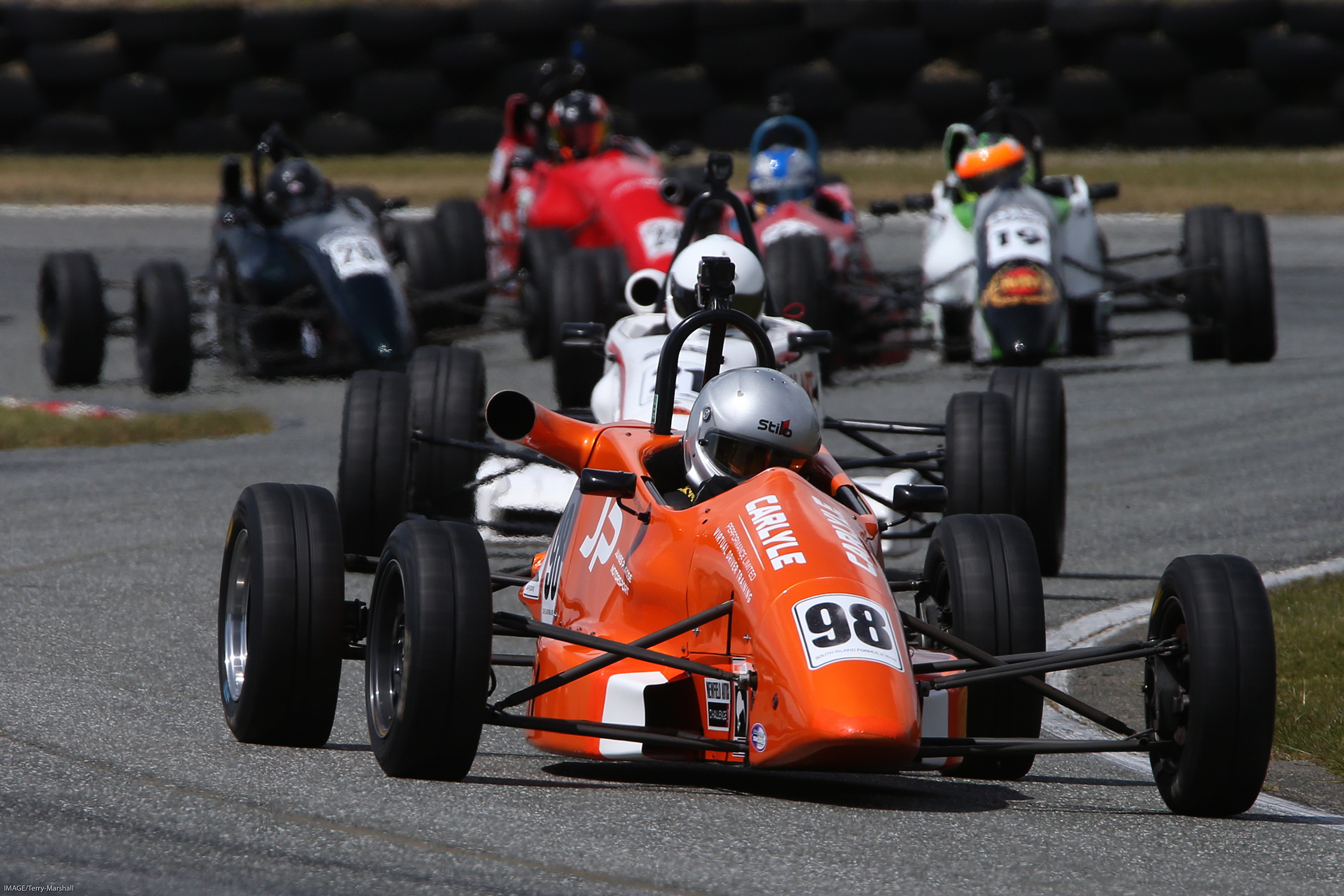 Locals vie for Begg Trophy as SI F1600 series return to Teretonga
This weekend sees the return of the South Island Formula 1600 Series to Teretonga Park in Invercargill as their fourth-round gets underway. On the line is the Begg Trophy for Class 3 cars (pre-1989) and it will be a case of local drivers competing for the silverware.
Awarded for the highest points scorer over the two SI F1600 Series rounds held at Teretonga, rookie Harry Wilson (Van Diemen RF88) currently leads from Dunedin's Graham Dickie (Lola 644E) with Southland's Dave McKenzie (Begg FM3) third and Noel Atley (Crossle 55F) fourth.
Meanwhile, at the front of the field, Canterbury's James Penrose will look to continue his unbroken run of nine wins from nine races, also leading every lap, so far in the series. He currently has a 174-point lead from Zac Christensen (Ray GR20) with current South Island series winner Jack Noble-Adams (Van Diemen Stealth) third, just six-points behind Christensen.
New to the grid this weekend will be Auckland's Bree Morris (Ray GR17). Moving up from kartsport and new to the South Island circuits, Morris will be competing in a chassis familiar with competing in the series', the ex-Josh Bethune Ray GR17.
Within the series' there are three separate Classes. Christensen leads Class 1 (>2000) from Gary Love (Van Diemen RF01), Steve Donaldson (Ray GR20) and Kim Crocker (Ray GR14). Penrose leads Class 2 (1990-1999) from Noble Adams, Ethan Anderson (Van Diemen Stealth), Cameron Freeman (Van Diemen RF92) and rookie Bo Hill (Van Diemen RF92). As well as competing for the Begg Trophy, Wilson also leads Class 3 from Noel Atley, Dave McKenzie and rookie Hayden Cox (Elden Mk8).
The series has this season attracted a number of new competitors. Bo Hill sits sixth overall, Daniel Brown (Swift) ninth, Alex Crosbie (Van Diemen RF92) 11th, Harry Wilson 13th, Thomas Flynn (Swift) SC91) 16th and Hayden Cox 28th. Making his second single-seater appearance is Jacob Douglas (Van Diemen RF91) who impressed on his debut at the last Teretonga round. The kartsport champion gained a podium placing in his opening race, finished third overall in Class 2 for the round and won Driver of the Weekend.