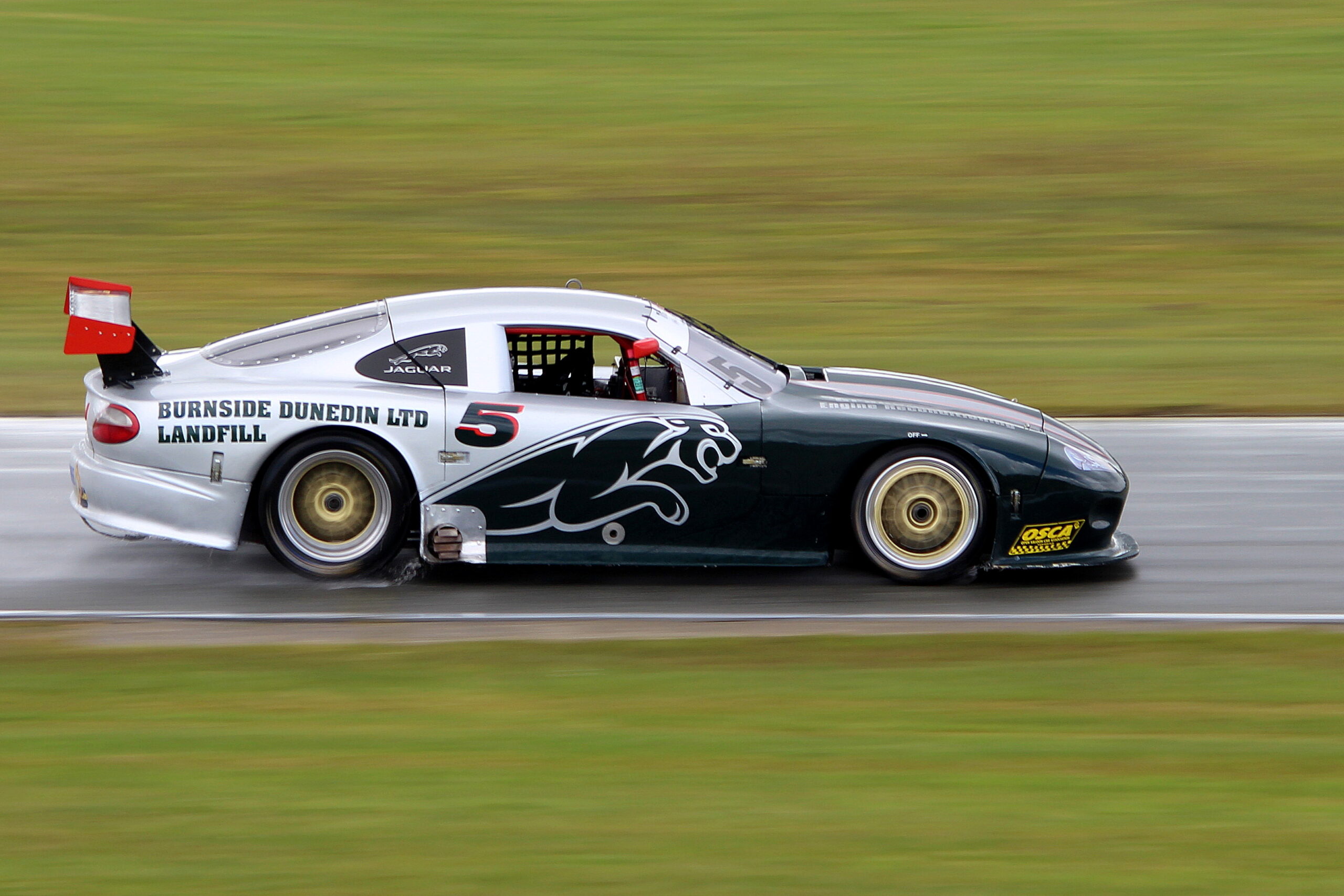 Action galore at Teretonga Park
Action is the name of the game at Teretonga Park in Invercargill this weekend.
Three days of fantastic action in fact, starting on Friday 15 January and extending right through the weekend as Drift South bring their spectacular show south alongside a programme of motor racing presented by Downer with the thunderous OSCA Super Saloons, South Island Formula 1600, NZ Six Saloons, the 2K Teretonga Challenge and the Noel McIntyre Drainage Club Saloons.
The Drift South competitors will appear on Friday and Saturday and are sure to be spectacular. They will be on track for practice from noon on Friday 15 January with ranking battles that evening from 4.45pm until 6.30pm. The cars will be on track during the lunch break on Saturday's programme before their elimination battles from 3.45pm until 6.00pm on Saturday 16 January with their podium presentations to follow. It is the third round of the Drift South Series. Two of the competitors, Dave Collier of Tauranga and Michael Thorley of Auckland, travel south from the North Island for the event. Local drift exponents, Scott Welsh (Nissan Silvia RB30T), Rob Neeley in a Nissan Silvia S15 V6 turbo, Campbell McKenzie in a Nissan Skyline RB25 and Seth MacHattie (Nissan RB30 turbo) are looking forward to taking on the visitors in their backyard. "Everyone loves coming here, people just want to go fast and we don't drift slow down here," said Welsh recently.
The headline act on the racing programme will be the OSCA Super Saloons. It is just over a month since they last appeared at Teretonga Park and Dunedin drivers, Chris Henderson in his LS-powered Toyota GT86 and Steve Ross in his Jaguar XK, battled it out. Henderson took the top step of the podium with two wins, a second plus a fifth in the four races while Ross was second overall in his Jaguar XK, with one win and a new lap record of 59.257 seconds. Kris Brown of Timaru was also a race winner on that occasion in his Nissan R32. Pierre Neame of Winton in his Ford Mustang and Brendan Mason of Invercargill in his ex-Grant Dalton Chev Camaro are the two Southlanders in the field.
Rangiora driver James Penrose is unbeaten in the South Island Formula 1600 Championship this season having led every lap of the series in his Van Diemen Stealth. Zac Christensen of Rolleston in his Ray is second in the points with the defending champion Jack Noble Adams of Rangiora third. Former karting star, 15-year-old Jacob Douglas of Christchurch, made his motor racing debut at Teretonga Park in December and finished third in his first ever motor race, underlining his talent. Harry Wilson of Invercargill who turns nineteen on the Saturday of the event, leads Class 3 from fellow Southlanders Noel Atley and Dave McKenzie while another Southlander, 14-year-old Alex Crosbie is showing well in his rookie season. Another former karter, Bree Morris of Milford in Auckland, makes the long trek to Teretonga with her Ray while veteran Kim Crocker travels from KatiKati with his Ray.
Invercargill drivers Liam MacDonald (Falcon) and Kyle Dawson (Nissan Skyline) will be among the frontrunners in the Noel McIntyre Drainage Club Saloon races along with Arron Black of Dunedin in a BMW E46, Brendan Mason in the Camaro, Brent Cross of Winton in his EVO and Duncan McCrostie of Cromwell in a Porsche 997 GT3 Cup.
Former NZV8 competitor Justin Ashwell of Christchurch in his Ford Falcon will be the favourite in the NZ Six Saloon races while the 2K Teretonga Challenge will be fought out by a field of largely Toyota's with the emphasis of the class on driving ability and a car that has to be purchased for under $2k with only mild modifications permitted.
Tickets to the event are available from Auto Centre and E Hayes & Sons, Invercargill. A discounted weekend pass (Friday, Saturday, Sunday) presale is $20 while weekend passes sold at the gate cost $25. Children 14 & Under are free (if accompanied by an adult).
There will be action on track from 12 noon on Friday, with a 9.45am start on Saturday and a 9am kick off on Sunday.