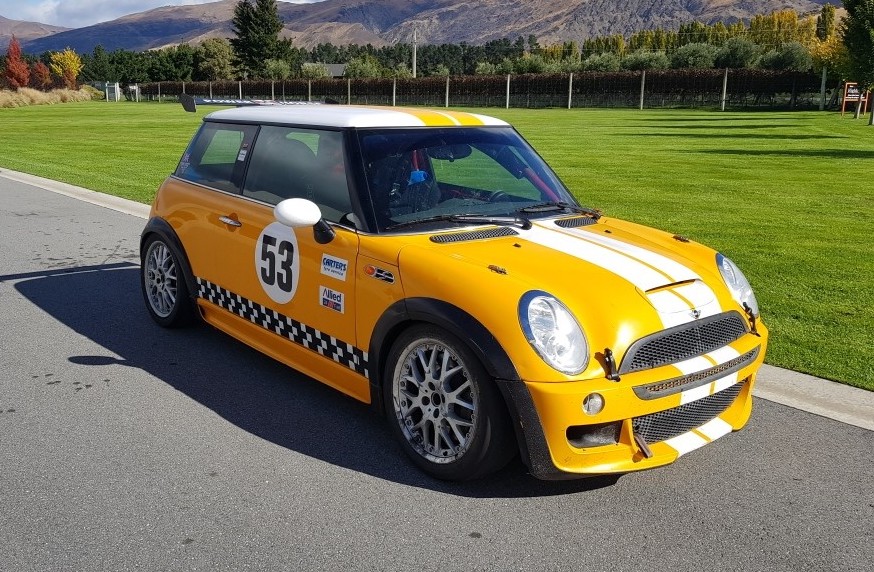 Kev Jarvis keen to compete in Production Racing Championship at his home track
Kev Jarvis is the latest to confirm his entry in the 2021 Production Racing Championship winner-takes-all round to be held at Highlands Motorsport Park, 23-24 April 2021. The builder from Alexandra is no stranger to the Highlands track having completed many laps there in his MINI Challenge race car.
"I just want to do some racing," commented Jarvis. "I've been a member at Highlands for some time, have got a few cars, done a few laps at the track and just want to get out there."
Jarvis has been involved at Highlands as both a member as well as actively building many of the onsite apartments.
"It's been great, as I get to see the track conditions most days. While the track is amazing, it is the environment that is so appealing. Not just the geography but also the people at Highlands. It is a pretty cool thing to be involved in"
While local knowledge may be his advantage, Jarvis admits it will be a challenge come race day.
"Well, I'm not really a racer, I just want to be involved and be out there doing it.
"It's not often that you will get the opportunity to be on the same grid as Greg Murphy, Hayden Paddon, Chris van der Drift, Paul Radisich as well as the young and upcoming TCR drivers. I'm certainly going to have one of the best viewing seats for the racing."
Jarvis competed in the 2020 Rush Hour event at Highlands as part of the Speed Works Toyota Racing Series round over 12 months ago where he finished in 17th, one lap down on winner Tony Quinn.
The Super Production Series is open to production-based race cars such as the Ginetta or Porsche 996, 997 and 991 as well as the likes of Ferrari Challenge or even a MINI Challenge car.
The Super Production Series incorporates both the Allied Petroleum TCR NZ and Production Racing Championships' on the same grid.