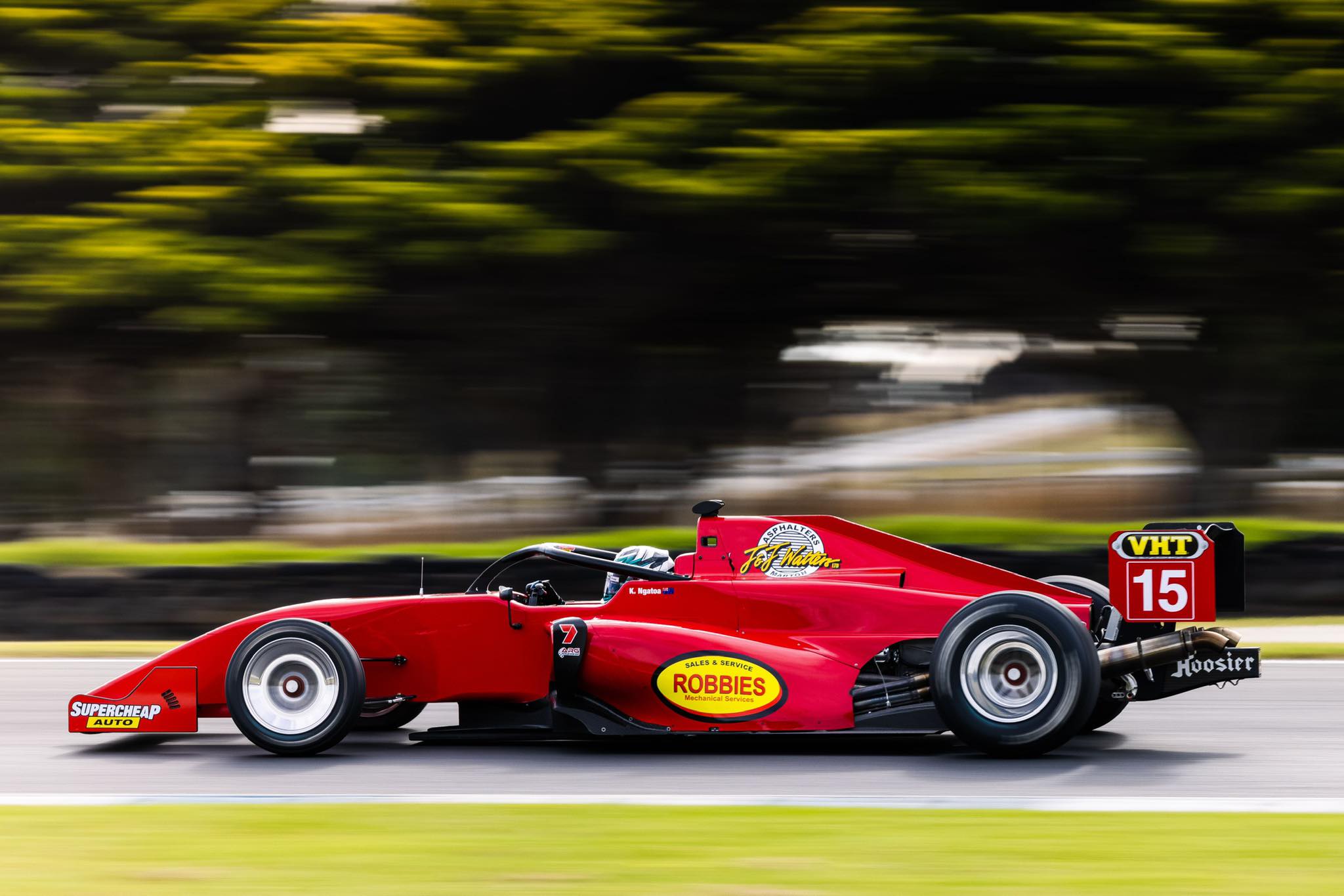 Kaleb Ngatoa looking forward to building on strong S5000 debut
Marton's Kaleb Ngatoa, 19, is looking forward to building on his strong S5000 debut last weekend when he takes to the track this weekend.
The S5000 Australian Drivers' Championship is the top Australian open wheel racing series. The cars are the fastest in Australian circuit racing, and the drivers are contesting the Australian Drivers' Championship and Motorsport Australia Gold Star – the oldest and most prestigious drivers' title in the nation.
Following an impressive debut Toyota Racing Series season in his native New Zealand, Ngatoa announced his late entry into the S5000 Championship just days before its second round. COVID-19 outbreaks in Auckland caused more havoc for the teen as he was not able to enter Australia until last Friday and missed crucial practice time in the car.
This meant his first-ever time driver both the new car and Phillip Island circuit was during a short qualifying session. Ngatoa didn't embarrass himself though, setting the eighth fastest time in a troublesome session that saw his car get a puncture.
Race one was a similar story with Ngatoa finishing 10th after having to pit for another puncture. The second race of the weekend was not much better, after starting on pole a broken driveshaft forced his retirement. The final race of the weekend saw Ngatoa in contention for a podium finish but fell just short.
"Was a really good weekend for us, we basically treated it as a big test for me to learn the car," said Ngatoa.
"I really enjoyed the car was definitely a massive learning curve going into such a big car with big power but I feel really comfortable in it now.
"Definitely forward to the weekend ahead. I'd love to be up there racing with the best but overall it's still a fairly new car and it's gonna be another new track so I just can't wait as there's so much to learn."
Ngatoa's second-ever S5000 Championship event takes place this weekend at Melbourne's Sandown International Raceway as part of the Supercars Sandown SuperSprint event. Kiwis will be able to watch Ngatoa in action on Sky Sport 5.
Those who make Ngatoa's S5000 campaign possible are J&J Walters, Giltrap Group, Robbies Mechanical Services, Whanganui Toyota, The Downs Group, Delta Stock Crates, Dempsey Wood, OCL Telecommunications, Carry's Joinery and the Kiwi Driver Fund.