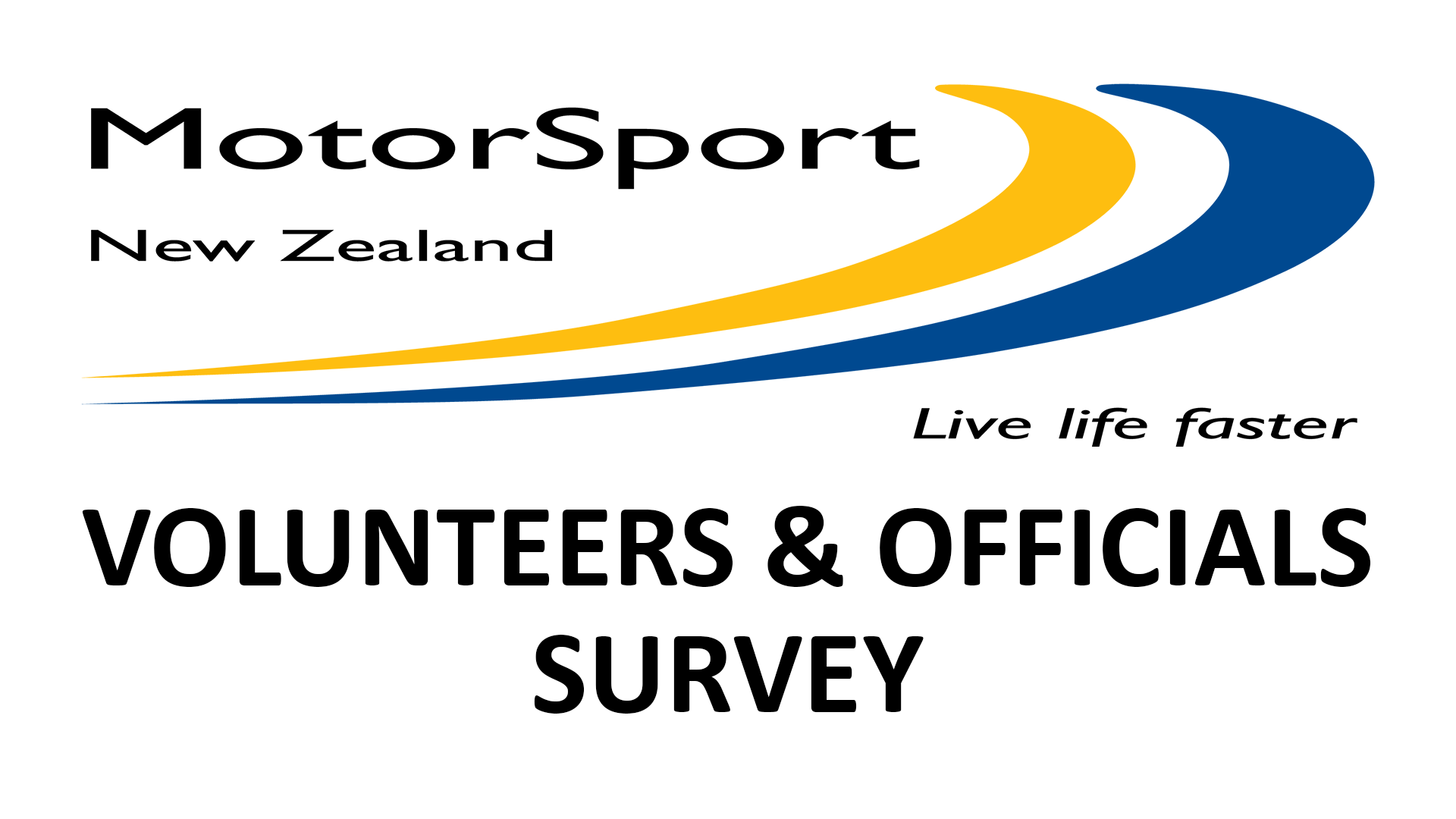 Volunteers & Officials Survey
As MotorSport New Zealand continues to build a better picture of its volunteer and official base, we ask you to please take part in a survey put together by our Volunteer Advisory Commission. This survey will help us gain a better understanding of who our volunteers and officials are, their skillsets and how we can better support you as a group. The survey takes less than 5-minutes to complete and can be found by clicking here.
It is also a timely reminder that if you do not have an officials licence such as a CRO, Scrutineer or Clerk of Course, then we encourage you to join the Motorsport Specialist Register. The Motorsport Specialist Register (MSR) is a licence for all motorsport volunteers which tracks your progression and contribution to the sport through a volunteer logbook. Having an MSR also opens up opportunities for you to travel to volunteer at events overseas.
If you do not have an MSR, please sign up online by clicking here. Morgen Dickson will then be in touch with you and send you a volunteer logbook.