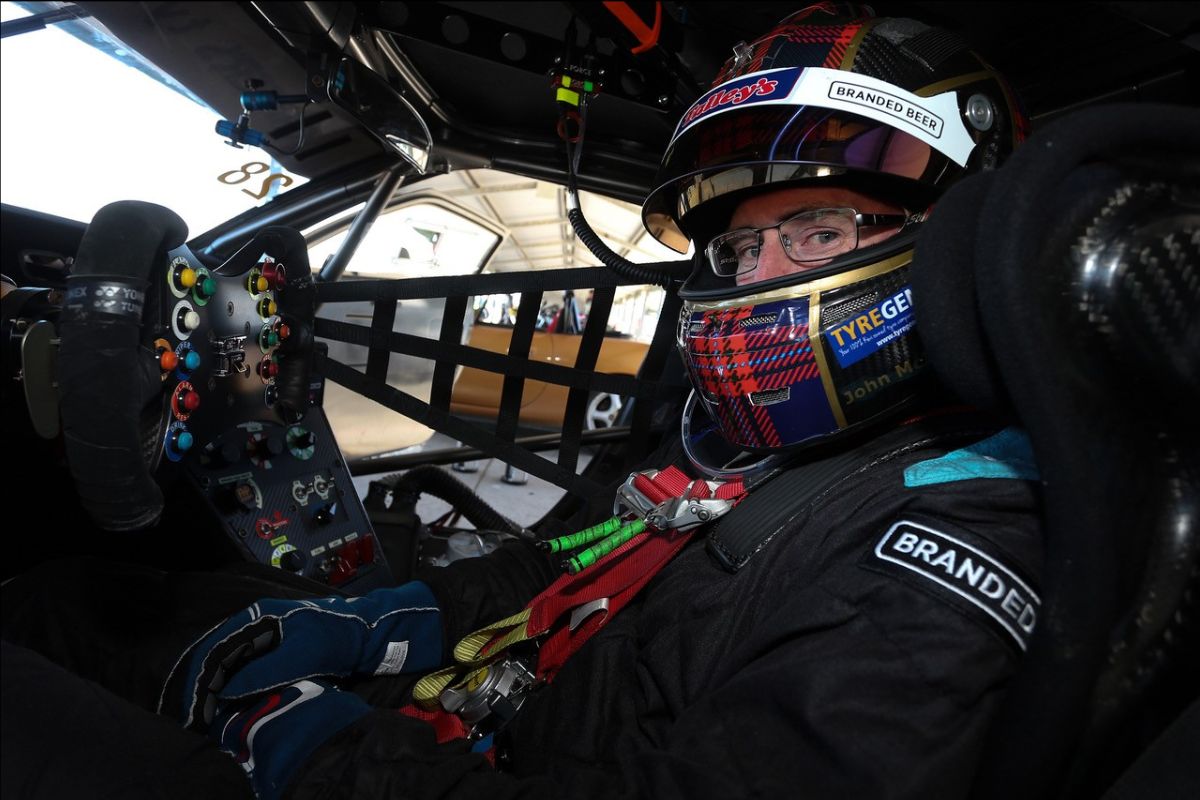 John McIntyre suits up for National Endurance Final challenge
Kiwi racing legend John McIntyre is revved up for the forthcoming National Endurance final at Hampton Downs International Motorsport Park and will make his first appearance in a GT3 Nissan GTR.
McIntyre has raced V8s, Porsches and GT3 Camaros during recent endurance campaigns, but this is the first time the three time NZV8 champion, V8 SuperTourer Sprint and North Island Endurance Series Three Hour champion has been in one of the sophisticated Japanese machines.
The evergreen 45 year old will team up with Anthony Leighs in the Carlyle Performance Team entry in what will be one of the most competitive fields ever assembled for a national final, with a dozen GT3 cars as well as a host of other high-performance racing cars that have qualified or entered for the event on April 9th.
"This could be the biggest period so far for NZ endurance racing given the influx of big cool fast cars," added McIntyre. "The most exciting thing is the level of competition. That's what really makes me tick, going up against the best and trying to win.
"I like everything about the GT cars. They are a real pleasure to drive and have almost none of the handling shortcomings of a touring car. Don't get me wrong, a good touring car is loads of fun to drive but a GT3 car is challenging because you need a few new skills to try and master them and get the best lap times from them. Every race driver loves driving the fastest car they can and I am no exception.
"Our plans are to put the best foot forward for the Carlyle Performance Team. The goal for Anthony and myself is to be in the top three but we know it will be very tough."
In addition to McIntyre and Leighs, International Motorsport will run the new McLaren 720s for Daniel Gaunt and Andrew Fawcett, as well as updated Audi R8s for reigning champions Jonny Reid and Neil Foster as well as Sam Filmore with a co-driver yet to be confirmed.
Lance Hughes and Chris van der Drift have a choice of either their Nissan GTR or a newly-arrived Lamborghini at this stage, while Action Motorsport will also run their Lamborghini with Rowan Shepherd and Matthew McCutcheon on driving duties.
Rhys Gould and Gene Rollinson will field yet another Nissan GTR while Glenn Smith will also be lining up in his updated McLaren alongside long time co-driver John de Veth. A brand new GT3 Mercedes is another fascinating entry on the list so far.
The rarely used international track layout at the North Waikato allows for up to 58 cars to run on the circuit at once, and the action will be non-stop during a busy day's racing.
The Hampton Downs weekend also marks the start of the endurance 'season' with the North Island endurance calendar beginning three weeks afterwards with an event every three weeks.