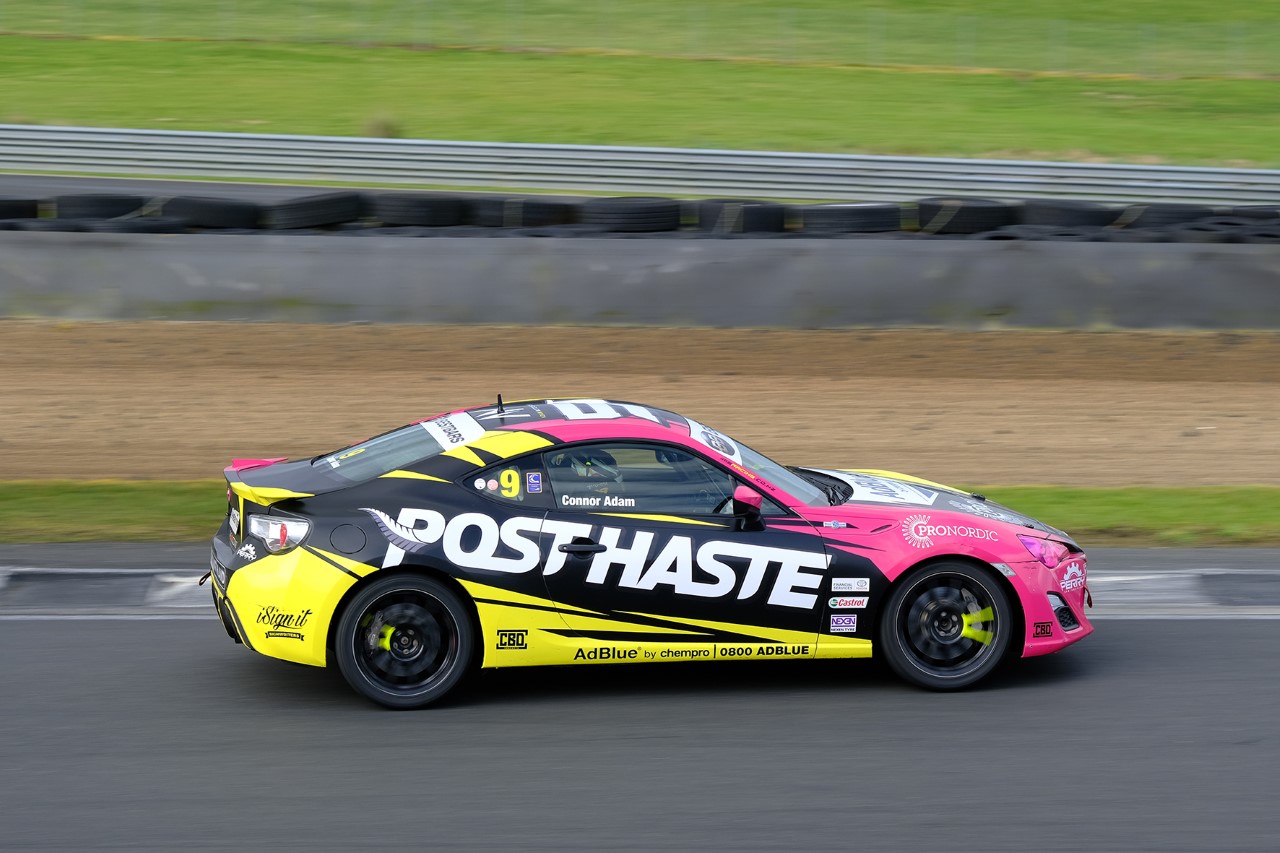 Hot pairing for opening 86 Enduro
Officially announced today in Auckland is the driver line up from Connor Adam Motorsport for the first of the two stand-alone endurance championship series races for the Toyota 86 type cars. These events are designed to encourage current 86 drivers to team up with a new competitor from outside of the series to run a two-driver team therefore combining the knowledge and skills of the current driver with those new to this type of car and the series.
Auckland based driver Connor Adam will team up with Pukekohe local and up and comer the current NZ Formula Ford Champion Billy Frazer ,mentored by the well known Jonny Reid.
Billy is seen as a driver on the rise in single seater racing and he was a force the be reckoned with during the past season after his move up from Formula First to the NZ Championship Formula Ford (1600) series. This pairing will make for a very strong line up and both drivers are known for the skills behind the wheel. Connor with the four years of 86 racing behind him and his 100% finish record last season in the 86 and the natural talent and true racing desire of Billy who will also make his tin top debut. Both of these drivers are also graduates of the Motorsport NZ Elite Academy and while from separate camp years this again highlights the value of the academy and equally the talents that hail from it.
It will without a doubt be a force to contend with even more so when combined with that well known reliable nature of the IMS prepared car they will drive. The Connor Adam Motorsport Poste Haste sponsored brightly coloured car will once again be seen at these events as it was in the past season. It was one of the real eye catching easy to find cars on track so fans and supporters will have no trouble in spotting this great driver paring out on track.
The enduro weekends racing line up will be two one hour races and mark the return of the new Motorsport season for the SpeedWorks events team that will once again promote the events.
Connor Adam – Quote – "I am very excited about the whole concept of these events and what Toyota are doing right now and paring up with Billy will make us strong contenders and he had a great past season so again really excited to move into this with him as my team mate / co driver."
Billy Frazer – Quote – "I am really stoked to be partnering with Connor for the upcoming Toyota Gazoo 86 Endurance series. It will be great experience for me and I am really looking forward to racing a car with doors and a roof for the first time. Connors experience in the series will be invaluable to me and am really looking forward to getting out on track."
This all new two round Toyota 86 Endurance Championship will kick off in just a few weeks time at Hampton Downs during the weekend of 30 October – 1 November and then moving on for its second of the two rounds at Pukekohe on 4 – 6 December. This events are stand alone and fall outside of what will become the Bets Bars 86 Championship series during the summer of 2020/21.