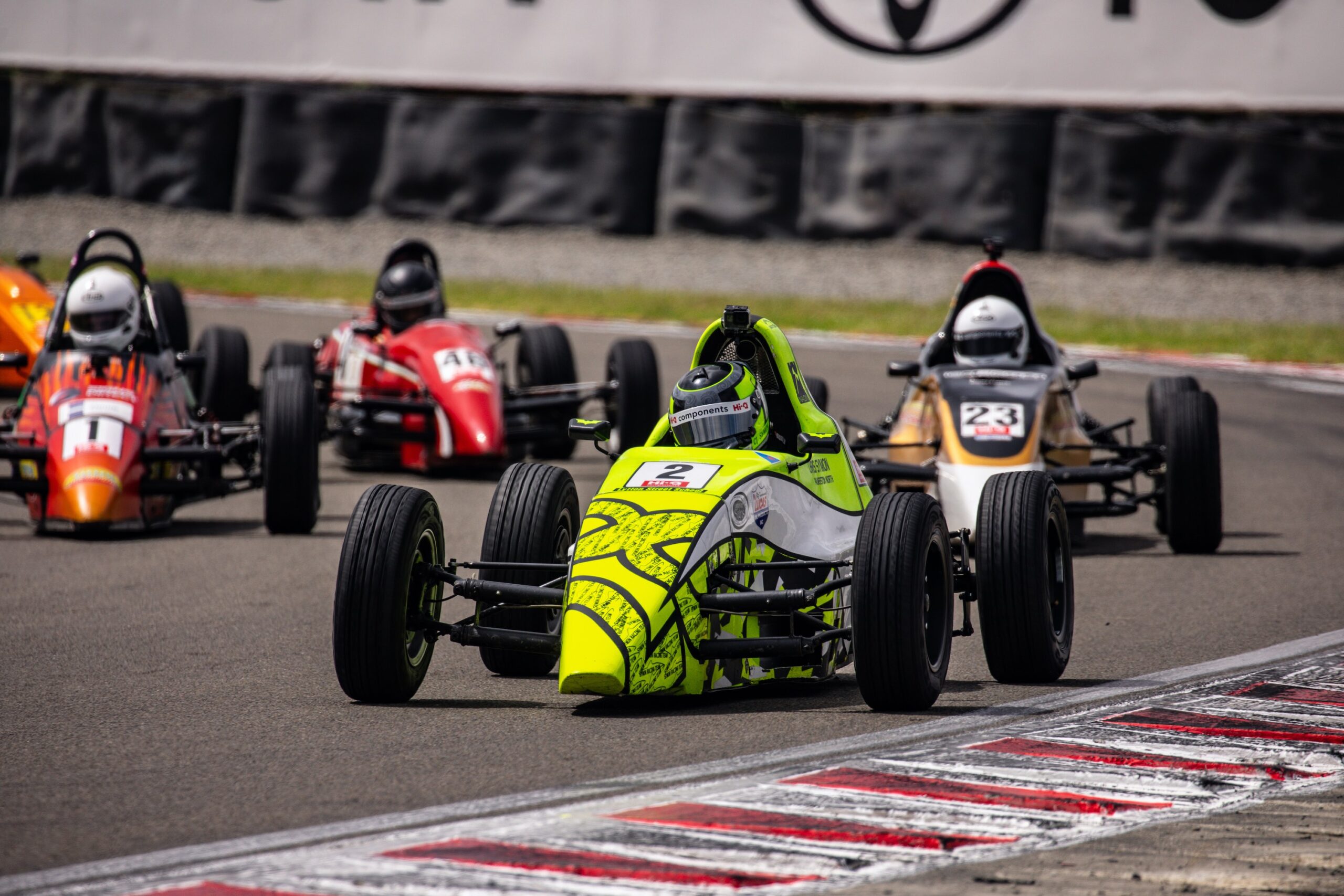 NZ Formula First Championship gets underway this weekend at Manfeild
The 2020-21 Hi-Q Components NZ Formula First Championship gets underway this weekend at Manfeild Circuit Chris Amon in Feilding. Racing at the Manawatu Car Club's OctoberFAST event will be the first of the championship since their scheduled final round was cancelled earlier in 2020 due to COVID-19.
A strong 16-car field will contest the opening round with numbers expected to grow at subsequent rounds over the season. Headlining the field is local school teacher Chris Symon who will be looking to take finally that elusive championship win.
Symon has been right in contention for the championship in recent years but ongoing mechanical issues have seen the number one spot elude him. He'll be looking to make amends this season, but he will have strong contention from seasoned campaigners such as Liam Foster and young gun Leo Scott. Also putting the fight to the front runners will be the seven-strong class of rookie racers, all wanting to prove a point.
Following the season opener at Manfeild, competitors will head to Hampton Downs following weekend for the opening Speed Works Events meeting on October 30-31. Then the championship takes a month off before the final event before Christmas on December 4-6 at Pukekohe Park.
The championship fires up again in the new year at Bruce McLaren Motorsport Park in Taupo on January 9-10. Two weeks later it's back up to Hampton Downs on January 22-24 then back to Manfeild on February 12-14.
After that, the final two rounds take place at Pukekohe Park and Bruce McLaren Motorsport Park on March 5-7 and 26-28, respectively.
"We're super excited to be going racing again," said Ian Foster, President of FVANZ.
"It's great to be returning to a sense of normality again after the year that has been 2020. We've maintained a good grid size and we have another strong crop of rookie drivers coming through our class."
Championship organisers are also buoyed by confirmation that longtime championship sponsor Hi-Q Components has continued their support as naming rights partner for the sixth year in a row.
"We're honoured to continue to have the support of Richard and Mandy from Hi-Q Components. The championship and its competitors are very proud to carry the Hi-Q name and we are hugely appreciative of what their support enables us to do."
The NZ Formula First Championship is renowned as a cheap and affordable first step in motorsport that provides a great opportunity for drivers to develop their skills on the track. The championship has been the starting point for drivers such as Sunday's Bathurst 1000 winner Shane van Gisbergen, IndyCar champ Scott Dixon, F1 driver Brendon Hartley and rising open-wheel racer Liam Lawson.