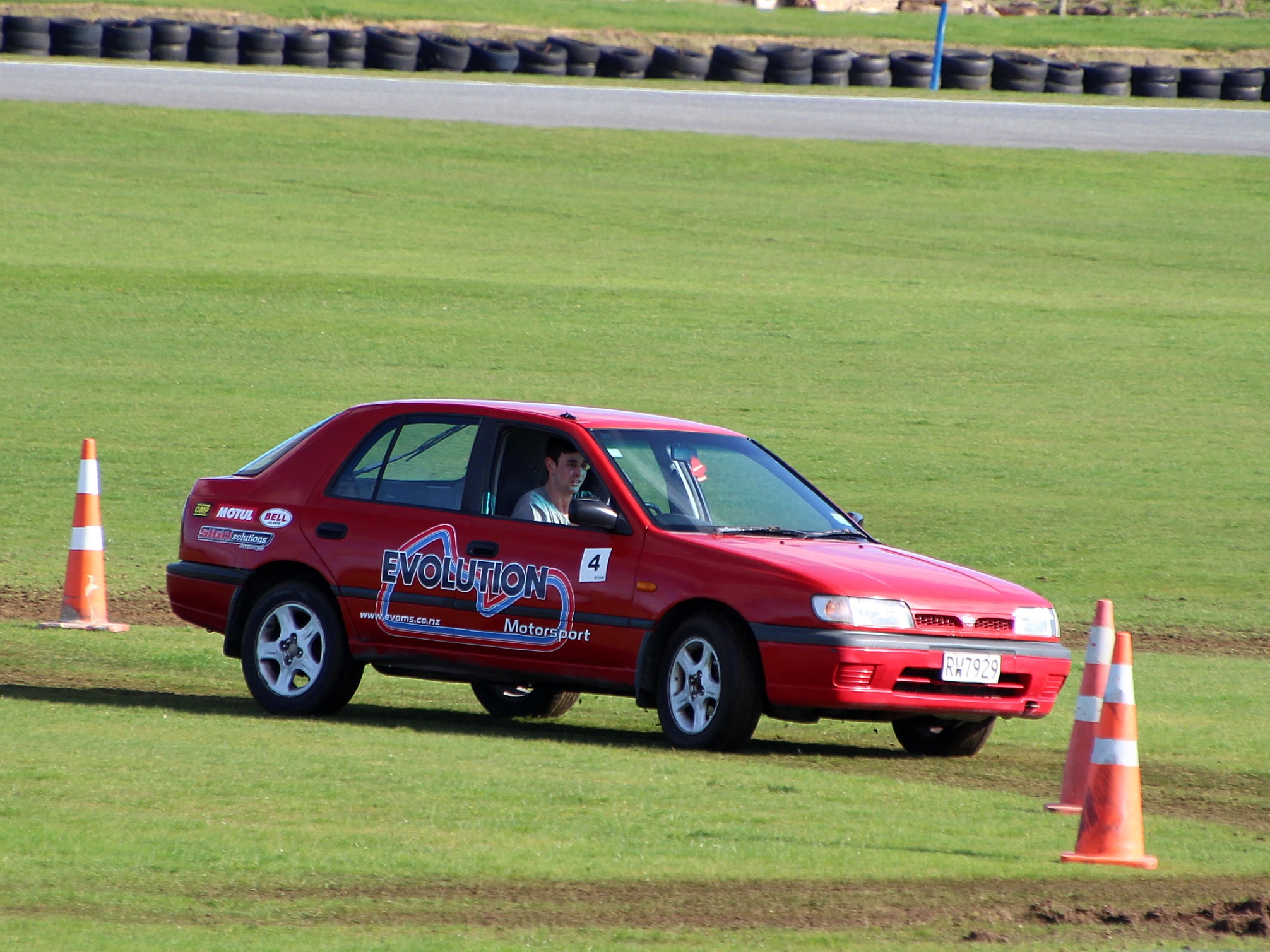 Highlights aplenty at Invercargill ClubSport event
The opening round of the Southland Sports Car Club's Evolution Motorsport ClubSport Championship at Teretonga Park in Invercargill on Sunday featured plenty of highlights.
Prior to the commencement of action, Jordan Michels unveiled the Evolution Motorsport Nissan Sentra, a car that will be available for anyone wanting to give motorkhana events at Teretonga Park a go.
Once underway thirty-two entrants contested the Motorkhana and thirty the Autocross in the afternoon. The range of competitors was truly impressive with two-time NZV8 Champion Liam MacDonald and former NZ Formula 1600 Champion Michels both competing, the first time Michels has ever done a ClubSport event. "I have never laughed so much at a motor race circuit, it was fantastic," said Michels at the days end. Meanwhile Finn Reed in a Toyota Starlet was the youngest competitor on the day at thirteen years of age.
The Motorkhana was hard fought with the club's Motorkhana Champion for the last three years, Liam MacDonald in his Nissan NX, taking the honours with Andrew Kennedy (Toyota Starlet GT) and Josh Cooper (Toyota Levin) close behind.
There was added excitement when the afternoon's Autocross got underway with the appearance of fourteen-year-old Jack Winter-Gibson of Dunedin in a Semog Crosskart powered by a Suzuki GSXR 750 with six-speed sequential transmission producing 170hp and weighing 300kg. The spectacular machine proved to be extremely quick and won the Autocross ahead of MacDonald and Craig Allan in his Nissan 180SX.
The next round of the championship is on Sunday 20 September and the Southland Sports Car Club welcome inquiries from prospective competitors and also regarding the use of the Evolution Motorsport Nissan Sentra via the Southland Sports Car Club Clubsport Co-ordinator Malcolm Mitchell at 021 666 956 or malcolm.mitchell67@gmail.com
Drivers as young as twelve can compete in ClubSport with parental or guardian consent and not only is it fun it is also a great way to enhance driving skills.