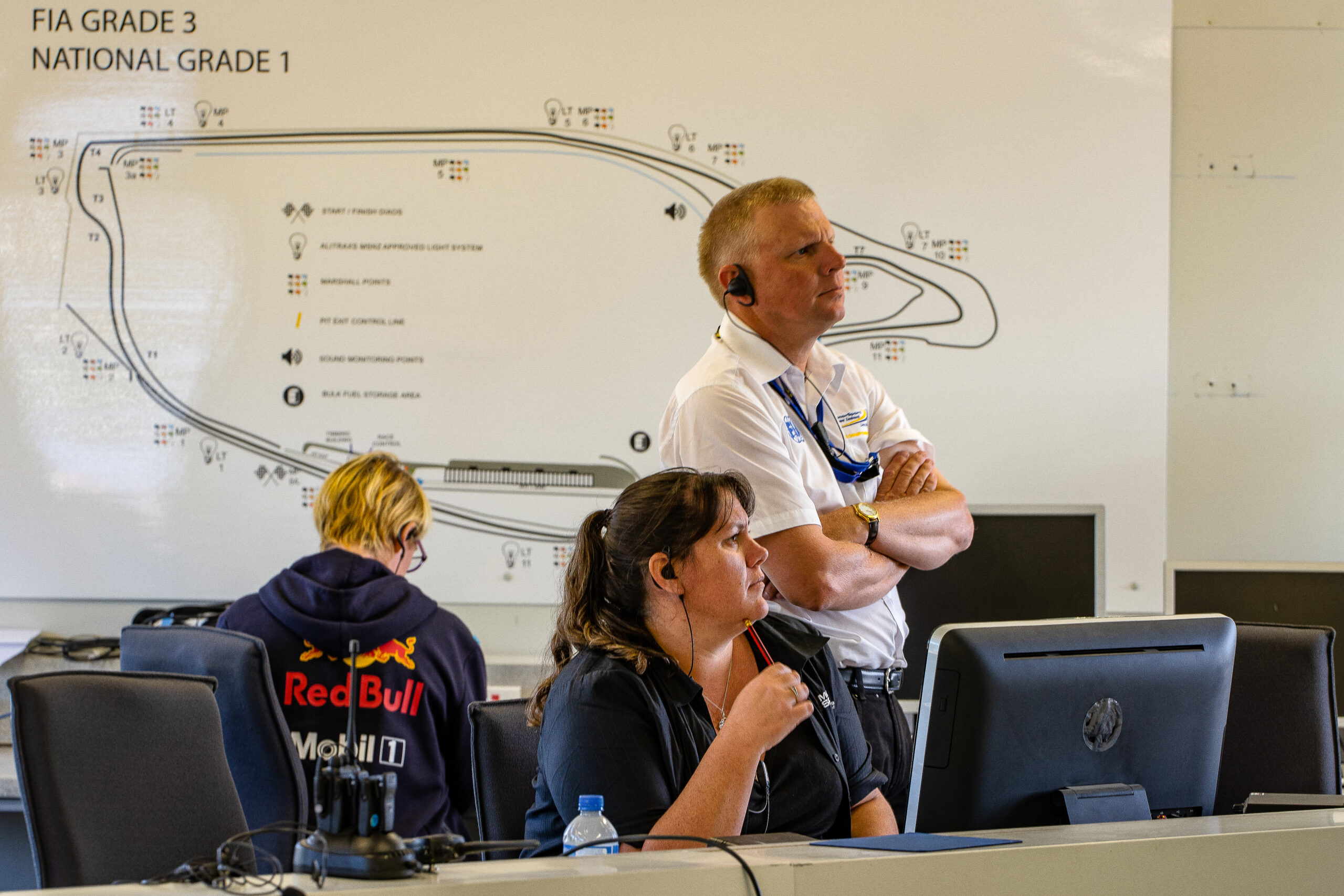 Changing of the guard for MotorSport New Zealand's Chief Clerk of the Course
MotorSport New Zealand has appointed Craig Finlayson as it's Chief Clerk of the Course after Shayne Harris decided to step down from the role after four years.

Harris, who also served as President of MotorSport New Zealand from 2010-2016, and Chief Clerk of the Course from 2016 to present, has been instrumental in the growth and development of the role across the sport. 
"I feel over the past four years we have achieved a lot for Clerks of the Course and it is now time for me to step aside and let the younger ones take the reins," said Harris.
"I want to congratulate Craig on his appointment, he will bring knowledge, energy and passion to the role.
"To all the Clerks of the Course throughout the country, my sincere thanks for the time and passion you bring to motorsport. Without you, the meetings just cannot happen."

Finlayson, who will take over the role at this weekend's AGM, has followed motorsport since he was a child and has been an active motorsport official over 20-years.

"I feel very humbled and privileged to be appointed as Chief Clerk of the Course," said Finlayson.
The Feilding local started his officiating pathway as part of Manfield's crash rescue team. From there he trained as a Competitor Relations Officer before becoming a Clerk of the Course five-years later.

For the last 15-years, Finlayson has been a part of the MotorSport New Zealand race championship management team. In recent years, his role has been as Race Director for a number of national championship classes.
As the Clerk of the Course for recent Supercars events, Finlayson has worked alongside Supercars race director, Tim Schenken and now Formula One race director, Michael Masi.
Finlayson also has experience in the administration of the sport, spending six-years on MotorSport New Zealand's Race Advisory Commission including one term as chairperson.

"I look forward to following in the footsteps of Graeme Robertson and Shayne Harris and building on their efforts in the role.
"My big focus will be on recruitment and training. We want to make sure that all of our Clerks of the Course have the good training and support and that we support younger people into the role as they move up through the levels of the sport." 
MotorSport New Zealand President Wayne Christie acknowledges Harris' contribution to the role and looks forward to Finlayson's energy and enthusiasm.
"I want to thank Shayne as he has contributed an immense amount to the Chief Clerk of the Course role. Equally, I look forward to working with Craig and seeing him continue to build the role with his fresh energy and enthusiasm," said Christie.