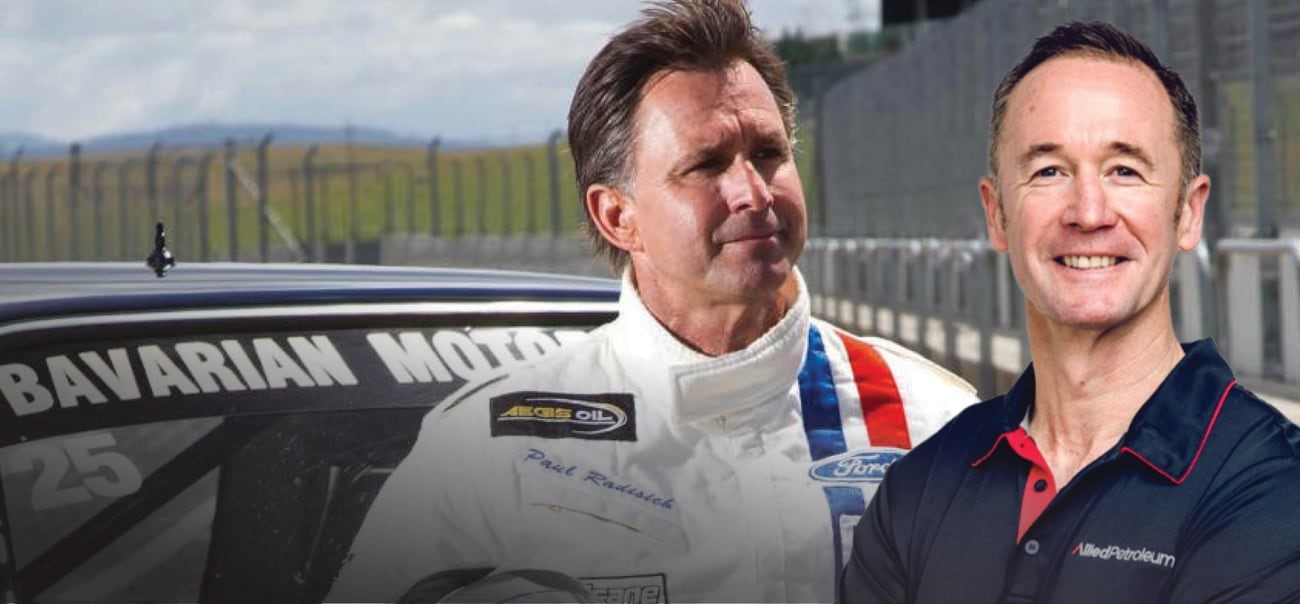 Greg Murphy & Paul Radisich to start at George Begg Festival 2023
They're two of the biggest names in modern-day motorsport here in New Zealand: and Greg Murphy and Paul Radisich are set to start at Invercargill's George Begg Festival.
The retro motorsport event will be held at the city's Teretonga Park from 30 March – 2 April, 2023.
The man behind the George Begg Festival concept, Invercargill businessman and motorsport enthusiast Scott O'Donnell, says attracting the duo is huge news for those keen on attending the festival.
"It really takes things up a notch," he says. "Murph and Radisich are among the best drivers in New Zealand motorsport. To attract drivers of their calibre to the George Begg Festival is a real vote of confidence in the long-term vision we have for the event, which is to create a retro motorsport event that appeals not just to the die-hard followers but to the general public as well.
"For all of our competitors, the chance to square up against marquee names like Greg Murphy and Paul Radisich is huge; for our guests, they can be confident that the on-track entertainment will be top-class and full of action, adrenaline and excitement. Roll on March 2023."
With a career spanning almost three decades, Radisich well and truly made his mark on the motorsport world stage, taking out two Touring Car World Cups (including the inaugural event in 1993 and again in 1994) and racing in the United States, United Kingdom, South Africa and more.
Radisich says he is eager to head to Invercargill for the George Begg Festival.
"I'm honoured to be invited to drive at the George Begg Festival, not only to pay tribute to one of New Zealand's consummate motorsport identities, but also to be reunited with my World Cup-winning Ford Mondeo and my NZGP-winning Ford Ralt RT4, assiduously rebuilt and prepared by Nigel Barclay specifically for this incredible event. The George Begg Festival will undoubtedly be a highlight on the New Zealand motorsport and social calendar."
Meanwhile, Murphy – also a recognisable figure in the Kiwi motorsport scene, his achievements counting having won the Bathurst 1000 four times among them – says the event will bring him a solid dose of nostalgia.
"Events like the George Begg Festival are much more my pace these days, completely stress-free and enjoyable. I love the history of the sport and it never ceases to amaze me the amount of beautiful machines we have here in New Zealand, and the amount of like-minded people there are," he says.
"Teretonga was the track I got my first car racing podium at and is still a wonderful piece of asphalt to drive on. Celebrating a pioneer of the sport and driving some special cars is something I wouldn't want to miss. I feel very privileged to be a part of this event."
Celebrating a homegrown hero, the George Begg Festival takes its cue from the 1960s and 1970s, when farmer-turned-engineer-turned-racecar constructor Begg built a series of vehicles that bested some of the biggest marques in the world from right here in Southland.
For petrolheads, families and party people alike, the George Begg Festival promises plenty of action on and off the track.
Attendees are encouraged to dress up in vintage fashion throughout the multi-day festival. The festival will feature three days of racing at Teretonga Park, the southernmost FIA-recognised race circuit in the world, as well as plenty of entertainment. A kids zone, retail precinct, multiple food and beverage vendors and live music will add to the atmosphere, while offshoot events – including a Studio 54-inspired party at the world-class museum collection Bill Richardson Transport World, and a car rally throughout Southland in support of Kiwi charity Cure Kids – will also be part of the festivities.
The George Begg Festival is hosted by TW Events & Incentives and Transport World.