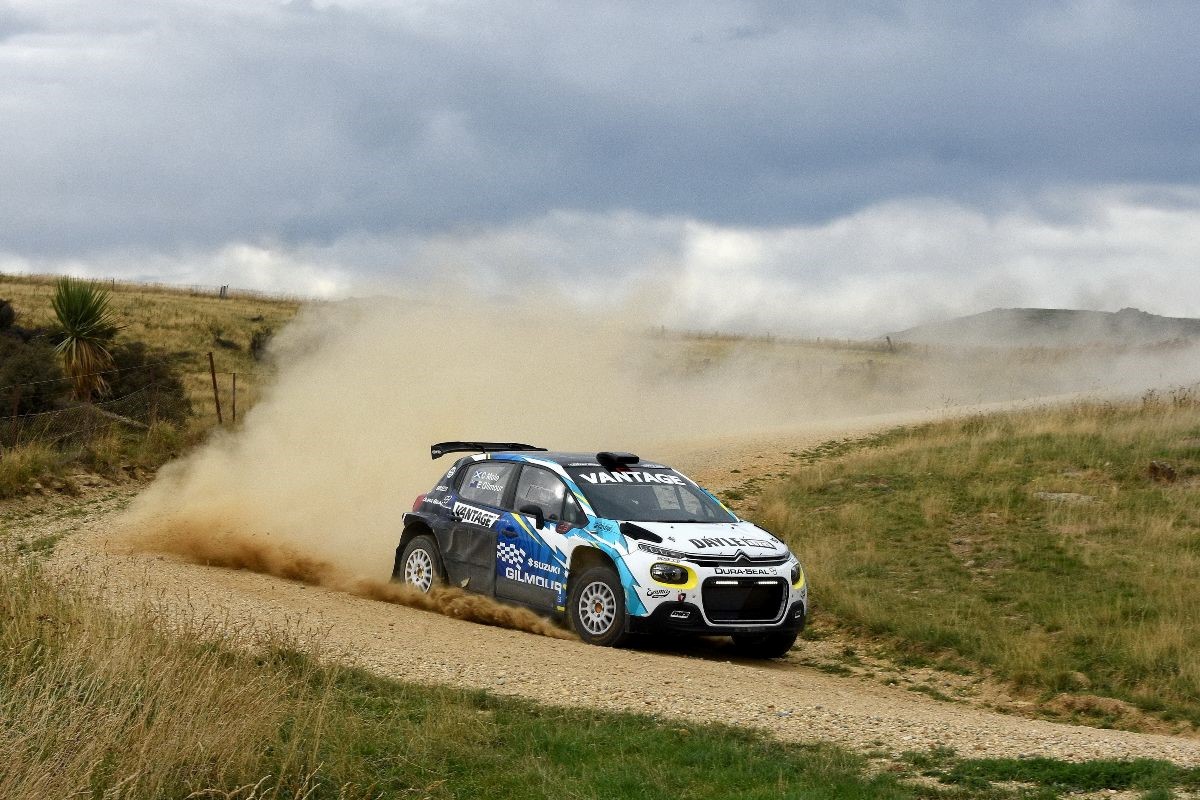 Gilmour to debut Citroen C3 Rally2 car at Otago Rally
This rally season will see Kiwi international driver Emma Gilmour up the stakes when she debuts a Citroen C3 Rally2 car at the Rally of Otago next month.
"Having enjoyed some success including an outright rally win in my Suzuki Swift AP4, it is incredibly exciting to now step into a factory-built, FIA-spec WRC2 car. Suzuki New Zealand have been so supportive and loyal over the past decade and I want to acknowledge how much I appreciate our partnership, as our team commits to this major next step in contesting the New Zealand Rally Championship (NZRC)," she says.
Gilmour, who has been re-signed by McLaren's Extreme E team for 2023, tested the WRC2 Citroen C3 last year, when the French team owners brought it over for German driver Armin Kremer to campaign at the 2022 Rally New Zealand.
"The team made it known they intended to sell the C3 after that event, which removed some barriers for me by having the car here in New Zealand. I tested it with them and could immediately see what an amazing machine it is. It will take time to get up to speed in it but it is certainly a big leap in terms of next generation technology and raw speed."
The C3 has a turbocharged 1600cc engine and runs a 5-speed sequential transmission.
Supporting Gilmour's 2023 national campaign upgrade is her decision to engage Hayden Paddon's team Paddon Rallysport to run her Rally2 car out of its Cromwell base.
"It's really motivating to be working with Hayden. His experience and knowledge are priceless when running a car like this. With Hayden's global rallying know-how, gathered over many years, he is world class in his approach to preparing and running a rally car," Gilmour says.
Paddon says his team is pleased to have Gilmour on board.
"We are proud to be helping Emma with her rally campaign this year and hope to help deliver her a package that she can perform at a high level with. We all know Emma is a great driver, with a wealth of experience, and together with this car, we believe she will be very competitive and most of all, enjoying it.
For her April 1 – 2 home event, the Winmax Brakes Otago Rally, the opening round of the Brian Green Property Group New Zealand Rally Championship, Gilmour will have a familiar voice calling the notes, experienced Scottish co-driver and good friend Claire Mole.
"Claire offered to come over to navigate for me and she reasoned that the Otago Rally – with its incredibly scenic stages – will give her a good chance to experience this part of the world," Gilmour says.
The duo last teamed up in Wales for the Cambrian Rally in 2021 and they regularly catch up when Gilmour's McLaren Extreme E duties take her through the United Kingdom.
While Gilmour's C3 is all-new for her this season, some of the livery on her car will stay the same.
"I'll have Vantage Windows & Doors alongside me again. They've been with me since 2005 and it means a lot that they've supported me for 18 years. My other major, returning sponsors are Gilmour Motors Suzuki, Dayle ITM and Castrol. We also welcome Dura-Seal and MITO, joining us this season.''
Gilmour will miss the NZRC's second round in Whangarei as it clashes with her next Extreme E round in Scotland.
Rally fans will get a chance to catch up with Gilmour and catch their first glimpse of her new Citroen C3 at a publicity start in Dunedin's Octagon at 5pm on Friday, 31 March.
The Otago Rally takes place to the north and south of the city on Saturday and Sunday, April 1 and 2. It will be held over 15 closed road special stages and 250 competitive kilometres.