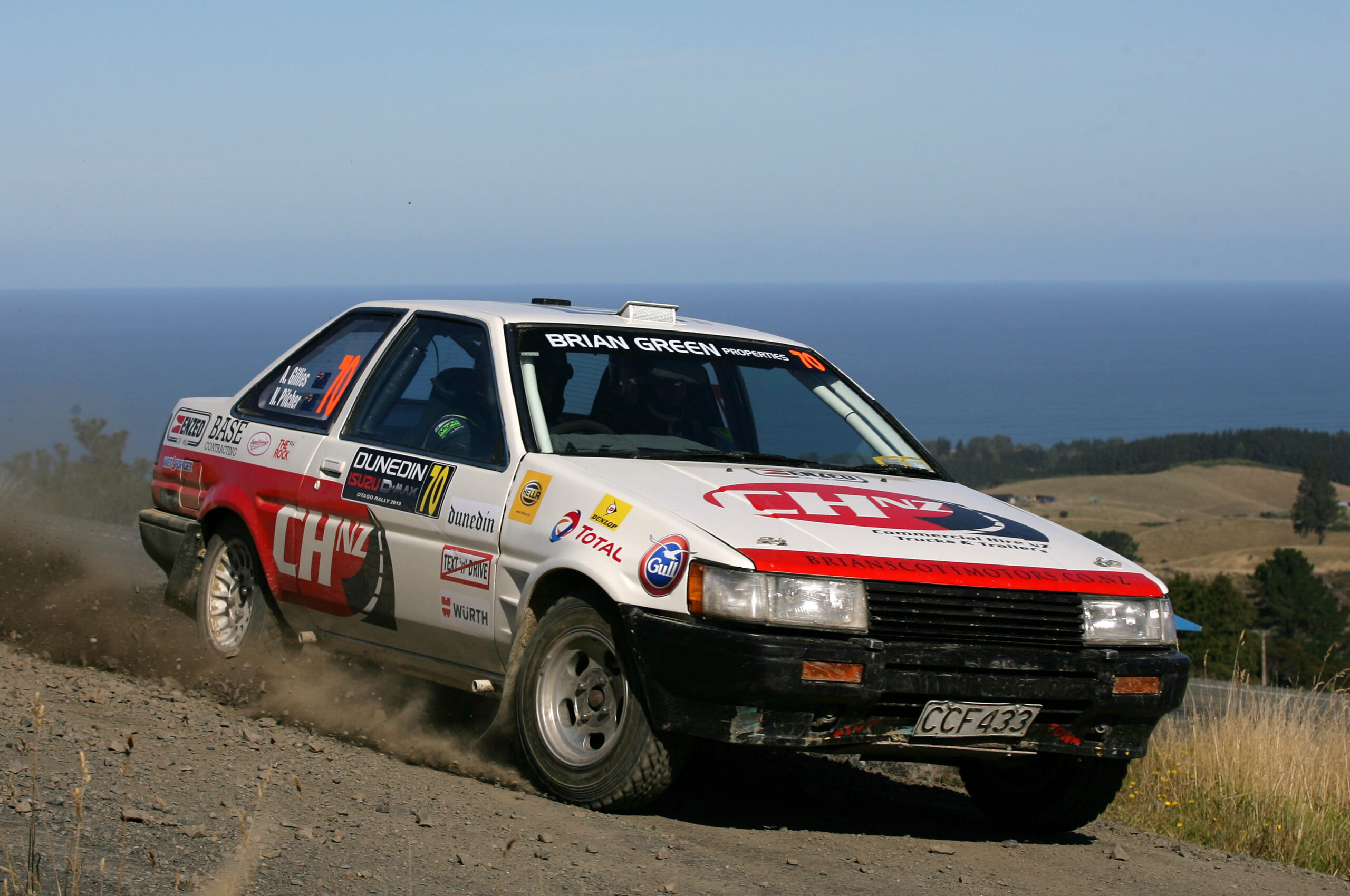 GILLIES AND PILCHER IMPRESS WITH TOP THREE FINISH
Otago and Auckland rallying duo Andy Gillies and Nathan Pilcher capped a fine return to the New Zealand Rally Championship with a podium finish in their class at the weekend's Otago Rally.
The pair, who only started two rallies last season before an accident curtailed their season, hit early dramas but eventually came good as the day progressed in the Category 5B class, part of a field of more than fifty crews and cars competing over the two day event in a variety of modern and classic rally cars.
International rally star Hayden Paddon won the rally outright in his AP4 specification Hyundai by a comfortable margin of more than seven minutes from Ben Hunt in second and Dylan Turner in third.
"We had our work cut out with two fairly significant moments where we went off and lost a fair bit of time," explained Pilcher. "The rest of the day actually went very well for us and with the car running very well despite it being on its first rally in more than nine years we were able to claw back over five minutes of time to get into the top three again. We only missed out on second by 4.7 seconds so we are definitely encouraged with our result knowing we have lots of room to improve and areas to work on ahead of the second round next month.
"Overall it was a very positive start for us and we thoroughly enjoyed giving the car its first serious run out in a very long time. It went well and we have identified a few areas where we think we can improve it still further so it's a big thumbs up from us for the weekend and we are very much looking forward to our next outing together."
The pair now sit third in the class in the championship points for Category 5B of the New Zealand Rally Championship in their Toyota Levin AE85 – formerly rallied by Paddon's father – behind early leaders and fellow Toyota runners Wayne Rowberry and Callum Smith in their Starlet and second placed Daph O'Rourke and Brianna Little in their Corolla.
The 2019 campaign by Andy and Nathan in the Commercial Hire NZ Toyota Levin is also be supported by ENZED, Total Lubricants, Wurth NZ, Wet&Forget, MG Minerals, Superfinishing NZ, Arrowtown Bakery, Base Contracting, Brian Scott Motors and Prestige Commercial Vehicles. Following their first appearance of the season in Otago. the dup now move on to the Rally of Whangarei in early May, the second round of the 2019 New Zealand Rally Championship.
Five of six rounds remain which will see teams compete not only in Whangarei, but also in Canterbury, the Coromandel and Waitomo.
Media release: Richard Gee
Photo: Terry Marshall
Caption: Andy Gillies and Nathan Pilcher in action on the Otago Rally