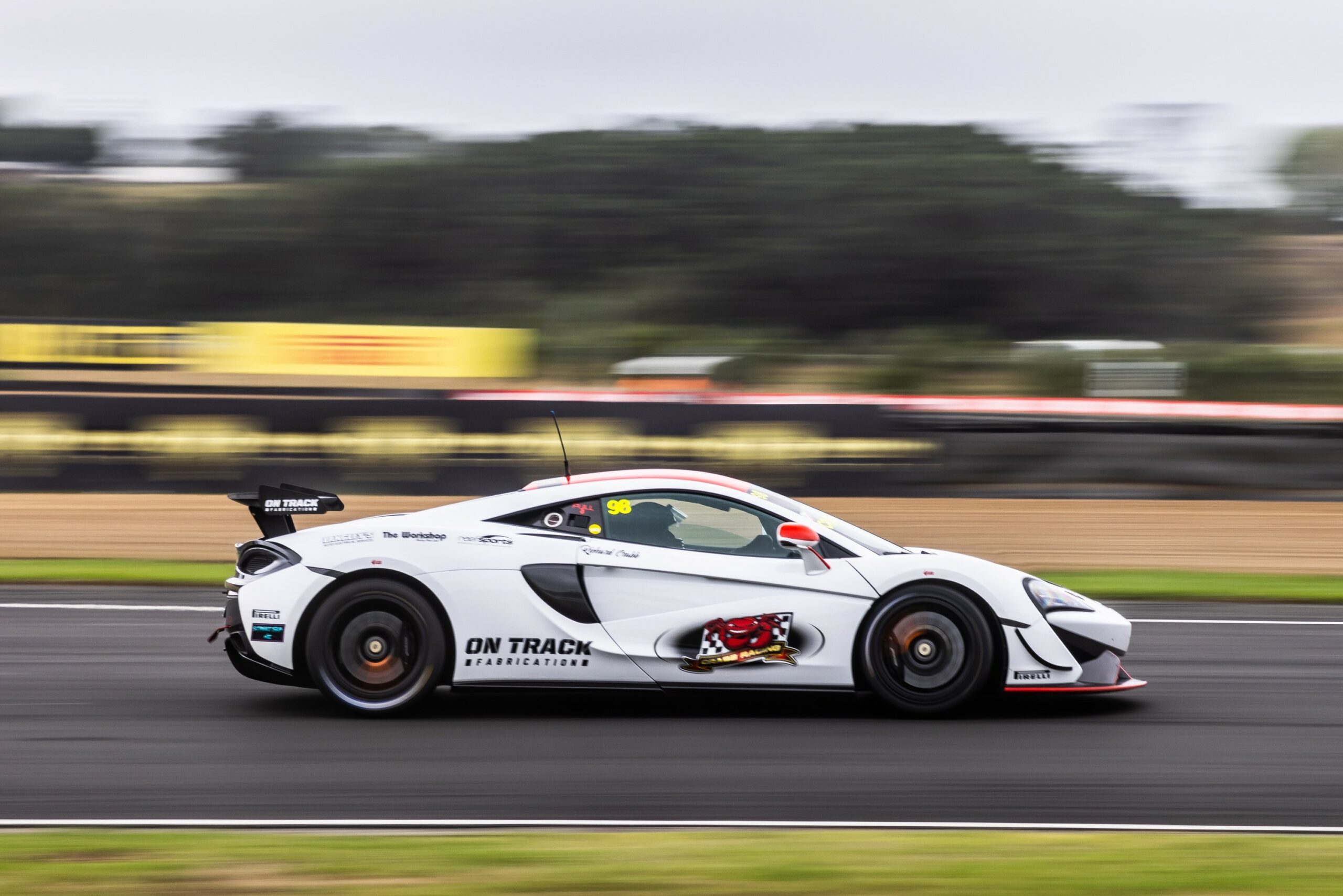 From Off-roading to Circuit – McLaren GT4 for Richard Crabb
Richard Crabb will enter his McLaren 570S GT4 in the upcoming GT New Zealand Championship which gets underway at Highlands Motorsport Park at Cromwell in January.
With a background in off-road racing in both New Zealand and Australia, it's a change in direction for Crabb and his racing career.
"I did the off-road racing for a long time, but after a while, the body starts to hurt as you get older. And after a race weekend, there is no lengthy wash and clean-up of the car to be done!"
"I'm really enjoying driving the car on track, I had a road going McLaren before and then having had a drive of the GT4 car, I sold the other one and got this. It's a different skill, being out on track with the other cars, but just wanting to enjoy myself."
Crabb's son Fergus races in the Formula Open single seater series in a Crabb owned Toyota FT-50 and may join his father in selected one-hour races during the season.
"He's done a bit of testing in the car and goes well, and of course being younger, he's a bit faster than me! We'll see how the season goes, and maybe get him in the car for the odd race. But for the moment, he's really enjoying the racing in the FT-50 car."
Each round of the GT NZ Championship will feature two 30-minute races along with one 60-minute race with a compulsory pit stop. There will be the option of one or two drivers per car with the 60-minute race also worth double points.
The 2023 GT New Zealand Championship will consist of a four-round series over three months commencing January 13-15 at Highlands Motorsport Park in Cromwell. This will be followed by the second round with the New Zealand Grand Prix at Hampton Downs on February 3-5, before heading to Taupo on March 17-19. The final round will be at Manfeild on April 14-16.