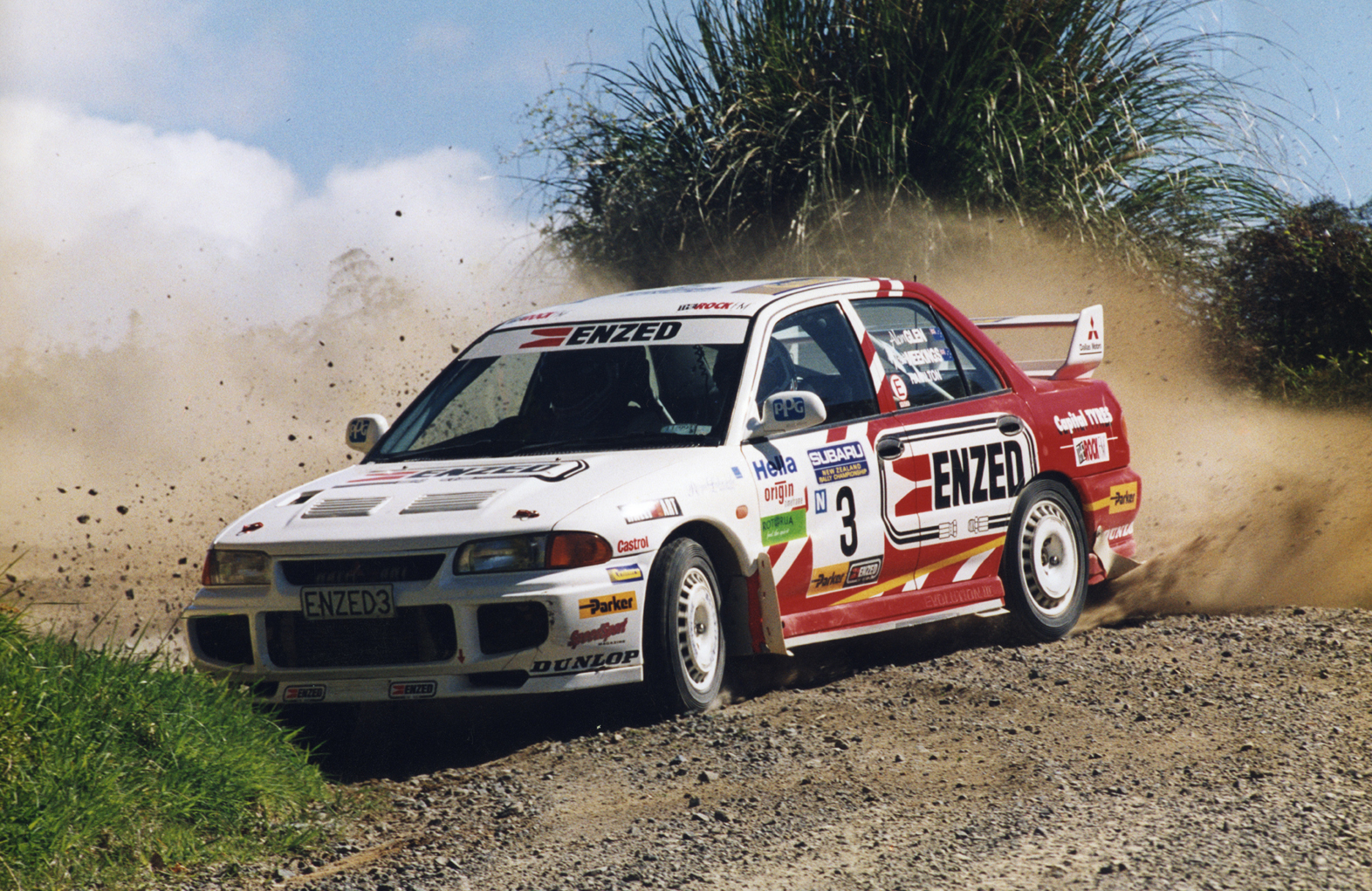 Former rally champ joins Rally Otago live-stream team
Well known former rally champion Ross Meekings will help anchor the MoMac live-stream coverage of Rally Otago this weekend, with a potential audience of over 130,000.
Meekings, who won both the Group N title and the Tasman Cup in 1998 driving a Mitsubishi Lancer Evo 3, became a popular rally figure a decade earlier when he put up giant-killing performances in his Toyota Corollas.
"I've probably done Rally Otago 14 or 15 times and one of the most memorable finishes was when a turbo seal blew on the Evo 3," said Meekings.
"On the super special a big fog descended over the streets and the port because the car was blowing so much blue smoke, using more oil than petrol, but we got to the finish line and collected valuable points. Could've been the year we won Group N."
With a record entry of 132 cars, the MoMac Socialising Media live-stream coverage will feature the full field from each location, with action from 3 stages each day, plus a scene-setting preview from the publicity start near Dunedin's Octagon on Friday evening.
"Rally Otago is notoriously known for corners over crests and these tricky roads have caught out many drivers over the years," added Meekings, who regards the Dansey's Pass stage as his favourite, although it won't be included in this years event.
"They have so many good stages to choose from, Waipori Gorge, Whare Flat and of course Kuri Bush, which is part of MoMac's live-stream coverage this year."
Joining Meekings in the commentary team is former SpeedSport magazine owner and broadcaster, Grant McDonald. They will be joined for Friday night's preview by Australian Rallysport owner and editor, Peter Whitten.
MoMac Socialising Media uses a Facebook platform to stream the coverage and with posting through local pages and international pages like Rallying is Life, the combined potential audience is over 130,000 and climbing, as more postings are confirmed.
Saturday's coverage will come from Stage 2 Berwick, Stage 4 in Kuri Bush and from the Super Special, Stage 8, on the streets of Dunedin.
On Sunday the live-streaming action will come from Stage 9, Windsor 1, Stage 12 – the repeat of Windsor (2) and the finish of the rally's final high-speed action test, Golden Bar, Stage 15.
For live-stream access, head to the MoMac page or log onto sponsors Hayden Paddon Rallysport or Magnum Automotive Group. Allied 24/7 and Mobil are also supporting the live-stream coverage.
Caption: Former NZ Group N champion Ross Meekings will join the MoMac commentary team at Rally Otago.