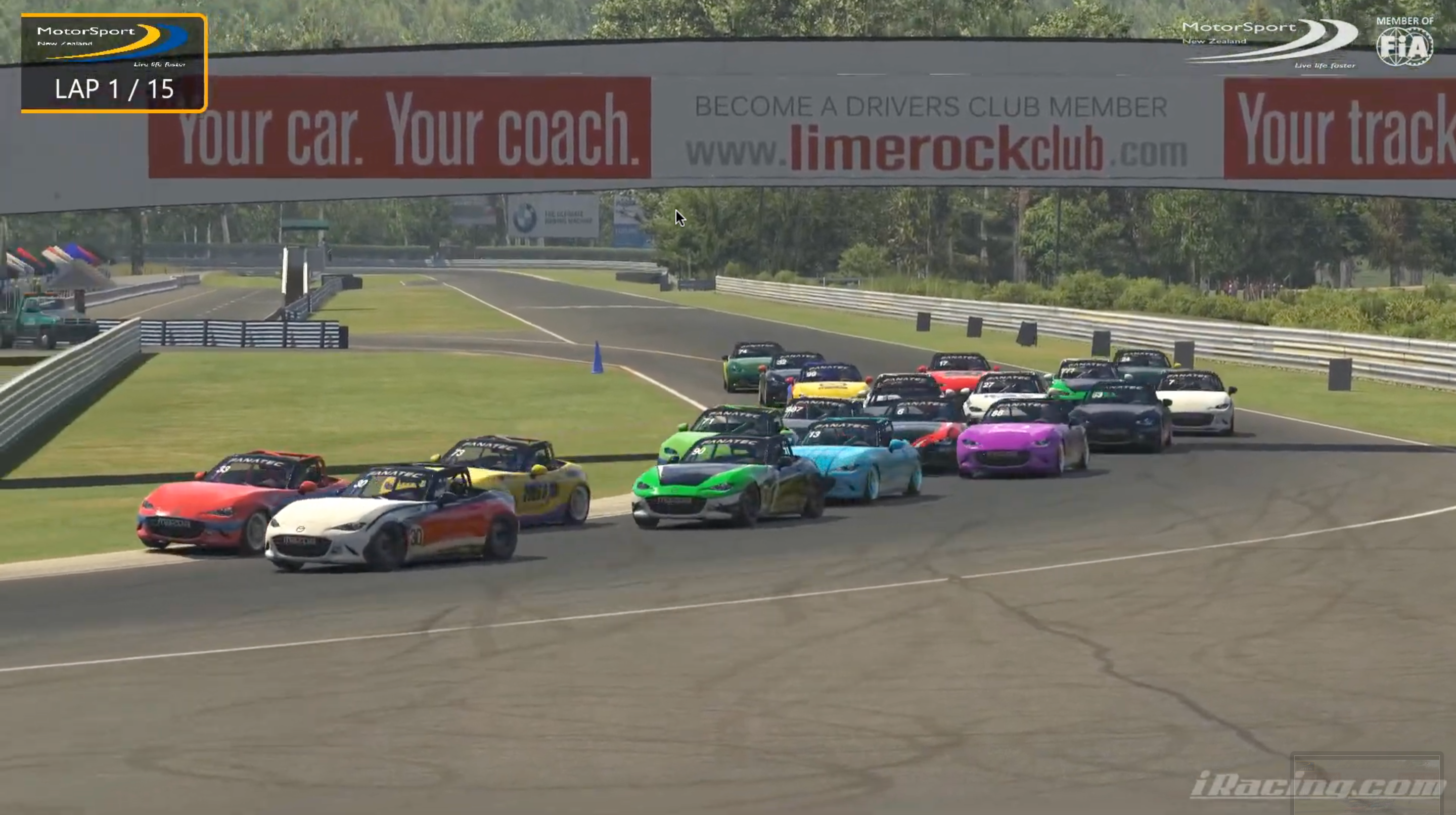 eRace Series calendar tweaked
The inaugural MotorSport New Zealand eRace Series has been delayed by one week, meaning round one will now take place on Thursday night.
The eRace Series, which is the first officially sanctioned esport racing series in New Zealand, was forced to delay its commencement after issues with the esport platform forced the cancellation of round one last week. Despite competitors competing in qualifying successfully, the racing was unable to take place due to technical issues.
Organisers quickly attempted to fix the issues at the time, but were ultimately forced to cancel the official proceedings and instead opt for an unofficial 'all-in' race.
MotorSport New Zealand has worked with platform provider iRacing and have identified issues that caused the postponement of round one. Both parties have been working to ensure the issues have been remedied and have conducted multiple successful tests since. Those tests have given the series organisers absolute confidence that Thursday night's opening round will take place without fault and enable the first official esport racing series to get underway.
There has also been another minor change to the schedule. Following feedback from competitors, both the car and track for round four of the eRace Series has been changed to the McLaren 570S GT4 and Sonoma Raceway respectively.
100 competitors were split into four groups based on their lap-times from a pre-qualifying time trial. All four splits will compete simultaneously in eight races over four rounds, with each round using a different car and track combination. At the conclusion of the four rounds, the top 20 drivers based on points from Split 1 will progress to the grand final with the top three from each remaining split also progressing to the winner takes all final.
All Split 1 races will be broadcast live and free on MotorSport New Zealand's Facebook, YouTube and Twitch channels from 7:25pm each Thursday night.