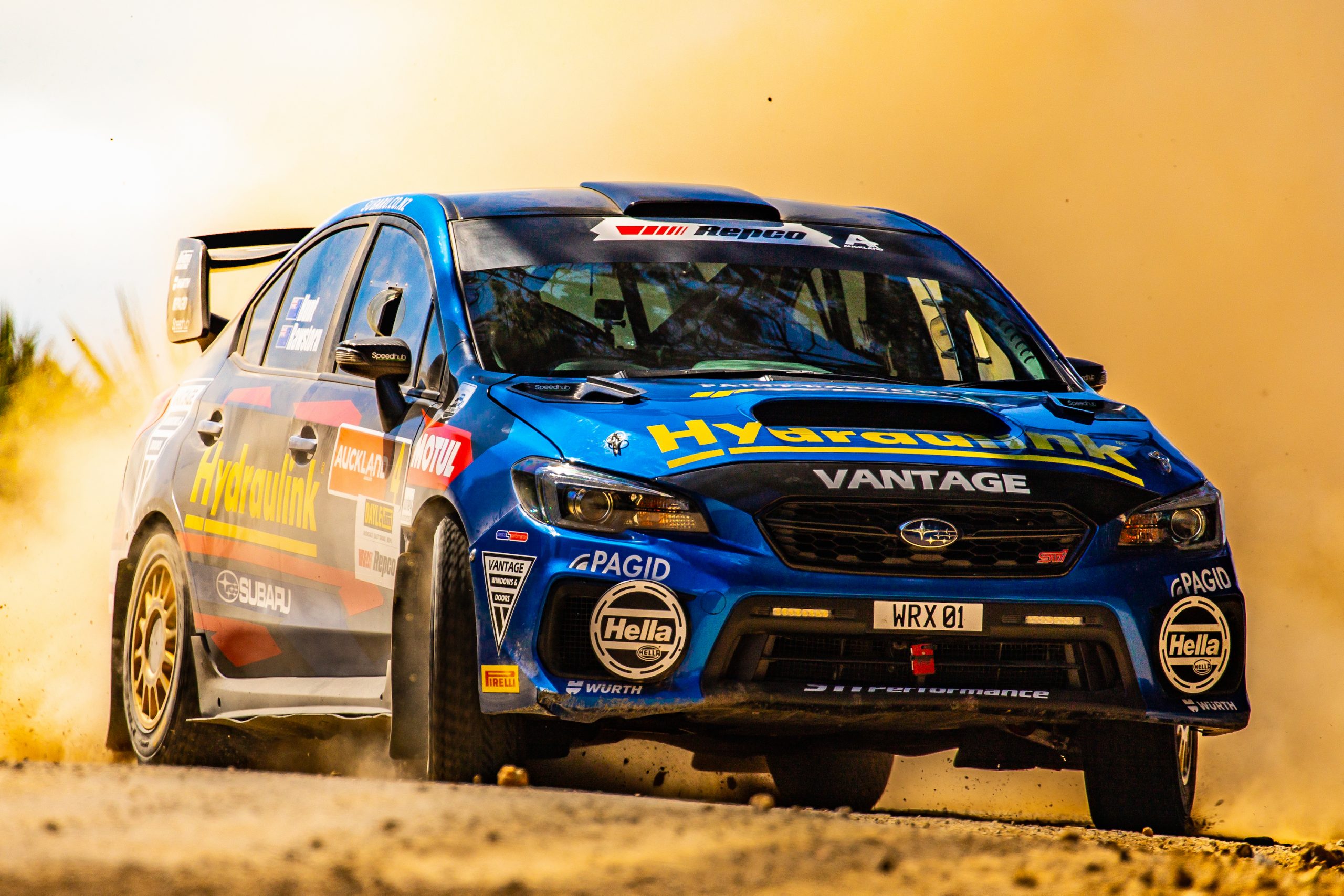 Entries top 50 for 2021 NZRC
A total of 50 competitors will tackle the fast roads of Rally Otago in the season opening event in the 2021 Brian Green Property Group New Zealand Rally Championship next week.
The impressive number of entries is encouraging for championship organisers, particularly considering the cancellation of the 2020 season due to COVID-19.
Reigning NZRC champion Ben Hunt has entered in his Hydraulink Subaru while WRC star Hayden Paddon will be a clear favourite in the Hyundai New Zealand i20.
Championship runner-up from 2019 Josh Marston (RDL Holden), Dylan Turner (LJ Hooker Audi S1), Matt Summerfield (Andrew Simms Mitsubishi) and Dunedin local Emma Gilmour (Vantage Suzuki) loom as likely title contenders.
Raana Horan (Big Black Motorsport Skoda Fabia) won the most recent round of the championship in late 2019 and is tipped for more success this season while stablemate Kingsley Jones (Denture Clinic Skoda Fabia) has also demonstrated improved speed over the past 12 months or so.
Phil Campbell (Roofing Store Ford Fiesta) impressed at the Battle of Jacks Ridge late last year and is a proven NZRC competitor while youngsters Jack Hawkeswood (Storage Boss Mazda 2) and Robbie Stokes (Stokes Motorsport Ford Fiesta) have long been expected to follow in the footsteps of their former national champion fathers and could announce themselves as early as this season.
In all 19 competitors have entered the open 4WD class in what promises to be a stellar field.
Seven entrants have been confirmed in the FIA Group N 2WD category – headlined by former champion Dylan Thomson, who has returned to the class in 2021.
Youngsters Harri Judd, Bryn Jones, Jackson Clendon and Jordan Grant should be competitive as will the experienced Jeff Ward. Blenheim rookie Brendon Wadsworth is a bit of a wildcard in the class and will be worth keeping an eye on.
Defending champion Marcus van Klink will be the man to beat in the Open 2WD class but will be pushed hard by the experienced Brent Taylor, Wayne Pittams and Dave Strong while youngster Ari Pettigrew should not be discounted either.
Nine competitors have entered the Historic 2WD class this season with Anthony Jones, Jeff Judd and John Silcock among the names to watch out for.
There are 11 entries into the category five Rally Challenge one-day competition with eight of those running 4WD cars and three in 2WD.
Matt Wright, Sean Haggarty Quentin Palmer and Wayne Muckle will start as favourites but any number of drivers should find themselves in contention.
The 2021 Otago Rally begins with a ceremonial opening in the Octagon in Dunedin next Friday night before two days of high-speed stages south of the city.
The championship will then head north to Whangarei in May, to South Canterbury in June, Hawke's Bay in July and finish at Coromandel in September.