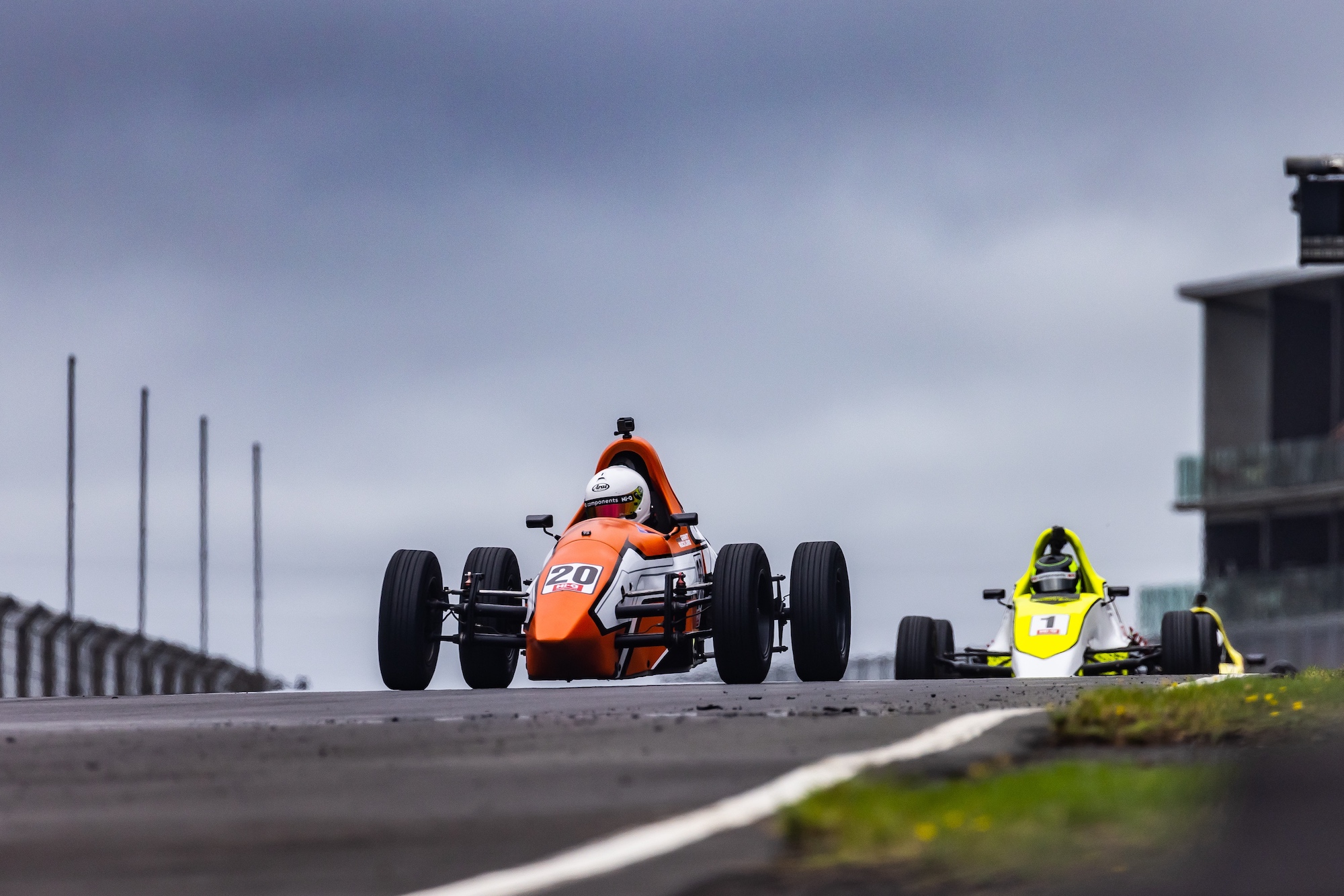 Dylan Grant converts pole to race win for opening race of Formula First season
Dylan Grant has converted his pole position to a race win in the first race of the 2021-22 Hi-Q Components NZ Formula First Championship. Grant led from start to finish as his pace was superior to those behind him.
After starting from the second row, Leo Scott finished in second place by a whisker over Zach Blincoe. Scott and Blincoe had a drag to the chequered flag and were separated by just 0.006-seconds at the finish line.
Mason Potter came home in fourth place, well ahead of Jensen Foster in fifth. Reigning champion Chris Symon recovered to sixth place after dropping down the field halfway through the race. Symon ended up parked on the inside of turn one before quickly rejoining the race to commence his chargeback.
Blake Dowdall won the battle of the rookies, finishing in seventh. Dowdall, Jack Groenewald and Hayden Lines all engaged in a fierce battle with each other in their first NZ Formula First race. Groenewald was next to take the chequered flag in eighth with Lines ninth.
Liam Nicholson finished in tenth ahead of Jensen Bate in 11th, the latter still nursing home engine issues after running as high as sixth during the race. Mauro Iglesias finished in 12th with Judd Christiansen in 13th and Daniel Peterson in 14th.