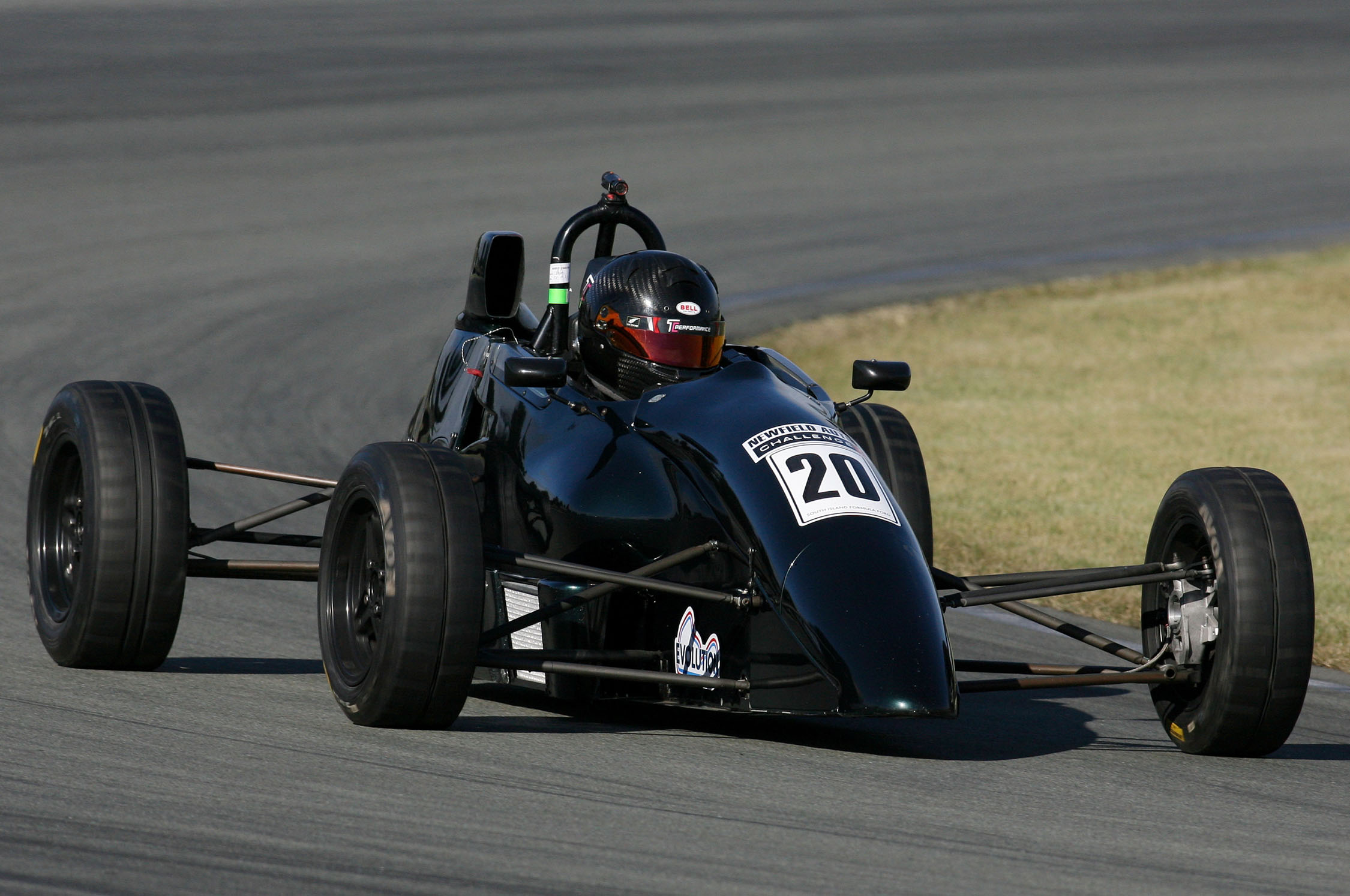 Douglas sets high expectations for final South Island F1600 round at home track
Single seater rookie Jacob Douglas has set himself some tough goals for competing in the final round of the 2020/21 South Island Formula 1600 Series at the Mike Pero Motorsport Park, Christchurch, this weekend. It's been a summer of learning and gaining important race craft experience and the high school student is ready to step up at his home track.
"I have got some high expectations for the round," commented Douglas. "We were testing here last Friday, and I was doing some personal best times. We are back at a track that I know plus I've now had a summer of racing and gaining experience and knowledge so not so much of a rookie now and I need to stop making those rookie mistakes."
Since the last South Island round at the end of January, Douglas and the team have been competing in the 2021 NZ Formula Ford Championship with the first two rounds in the North Island where he sits fourth overall on the Class 2 points table.
"That was definitely a lot harder. While there were less drivers competing, the level of competition at that national level is a lot higher and more challenging. You cannot get away with any small mistake, so it is a lot trickier to be either up the front or mid-pack."
Douglas missed the first two rounds of the South Island series due to kartsport racing in the ROK Cup Superfinal in Italy. Since returning to NZ, Douglas has made the step up to racing in the Formula Ford category for the 2020/21 season.
"Andy Neale (head technician) has got the car going the best it has felt all season and Gerard my mechanic has been a great help as well. Ruapuna is my home track so looking forward to the weekend. It will be a good preparation for the final national round in May, which I am also looking forward to."
The Mike Pero Motorsport Park will host the third and final round of the NZ Formula Ford Championship as part of the Formula Ford Festival, 1 May. The one-day event celebrates the 50th year of Formula Ford racing in NZ as well as the 40th anniversary of the South Island Formula Ford Club.
Racing this weekend gets underway with practice on Friday, qualifying and race one on Saturday and two races on Sunday.