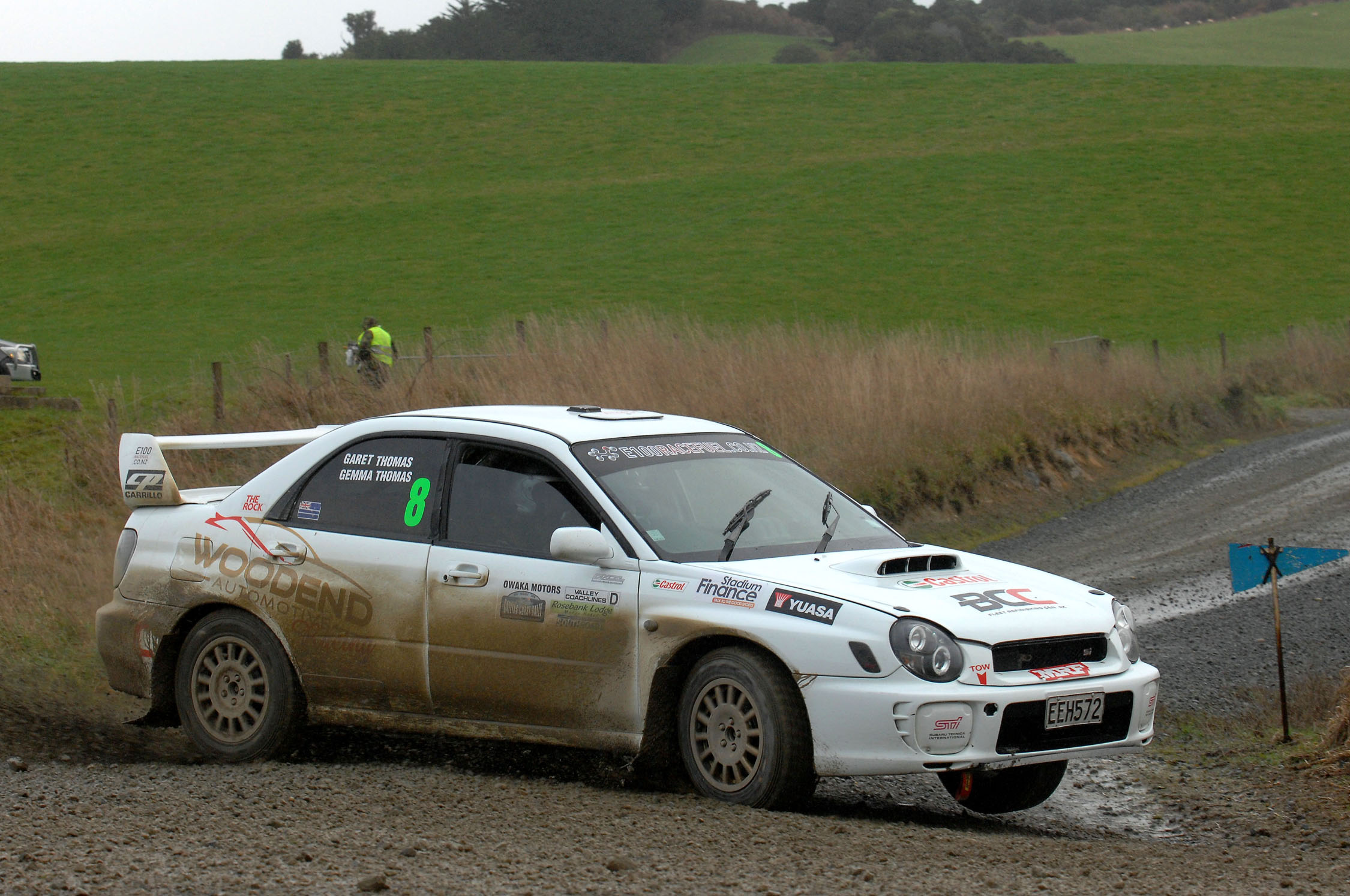 Defending Champion returns to the road of the Catlins
Last year's Catlins Coast Rally winner, Garet Thomas of Darfield, returns to tackle the roads again this year.
Thomas, with wife Gemma co-driving, won the event in dramatic fashion last year. The duo went into the final stage in third place, thirty-three seconds off the lead but when problems befell the top two cars, they took an unexpected win. "We definitely didn't expect it. It was a wee while after we came out of the stage before we realised we had won. We had no issues all day, we just had to put fuel in," says Garet.
The victory, which also clinched the 2019 Mainland Rally Series for the couple, was achieved in a Subaru WRX Sti that belonged to Garet's father-in-law, Dave Ollis. Thomas will pilot the same car in this year's event albeit it is now fitted with a standard gearbox and diff. Ollis will be in Thomas' old car while Garet builds up a new car.
With a slightly less modified machine this year Thomas says he will be gunning for the best finish he can get. "It will be a bit tougher this year but we will give it a nudge. We will still try and do good."
This will be Thomas' first outing since the Westland Rally in March where he finished fourth in his class driving his own car. With the country going through the various alert levels relating to Covid-19 since then many drivers will be in that position at Catlins, not having driven for some time.
Rob Burrowes is a new co-driver alongside Thomas this year, Gemma taking time out of the co-driver seat as the couple now have a recently newborn baby.
Thomas originally did not intend to contest Catlins this year but he did not want to miss the opportunity. "It is a pretty cool event. I love the roads and the event is awesome," he says.
The rally will commence at 10.00am on Saturday 8 August adjacent to Owaka Motors and will feature approximately 153 km of high-speed Special Stages at Puaho, Catlins Valley, McNab's Farm, Tawanui, Cannibal Bay and Romahapa.
The event will conclude at Owaka at 3.40pm that afternoon.
The Eastern Southland Car Club is delighted to have the support of the Clutha Licensing Trust through their Rosebank Lodge Balclutha establishment, plus Southroads, Owaka Motors, Yuasa Batteries and Stadium Finance. The club is also especially grateful to Rayonier Matariki Forests, the Clutha District Council and the McNab Family for their assistance with the event.