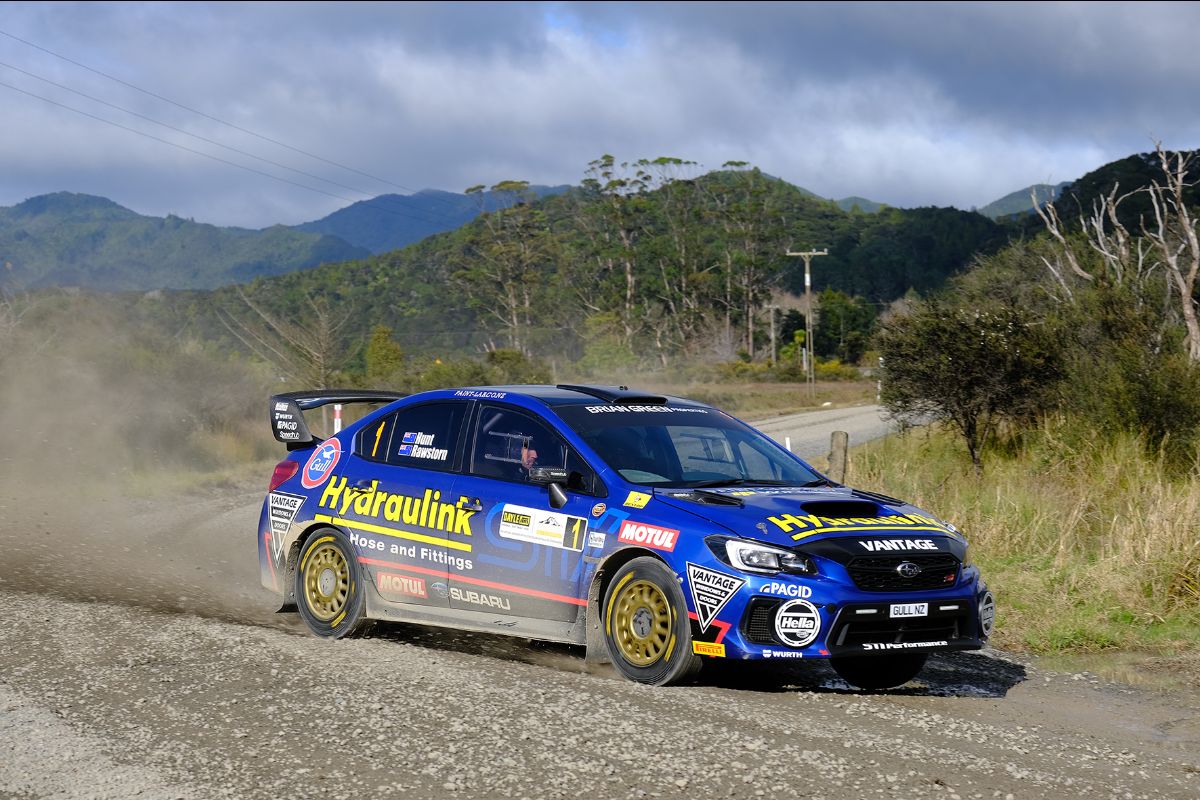 Coromandel finale for 2021 NZRC
A five-round Brian Green Property Group New Zealand Rally Championship for 2021 has been confirmed by championship organisers and MotorSport New Zealand today.
Rally Coromandel, based out of Whitianga, will serve as the championship's finale on September 7, joining the previously announced Otago Rally, International Rally of Whangarei, Rally South Canterbury and Rally Hawke's Bay on the 2021 schedule.
Organisers decided five rounds would be a more sensible way for the championship to return after the COVID-19 pandemic saw the cancellation of the 2020 championship.
"We understand the challenges everyone is still facing in the wake of COVID," championship coordinator Blair Bartels said.
"We feel a five-round championship is well balanced and will provide a terrific championship as we look to get on with life after these unprecedented times.
"Each of the five rounds presents a unique challenge for competitors and adds its own flavour to our overall championship.
"It was great to see some new events run in the second half of 2020 and some new competitors announce themselves as contenders.
"It feels like an age since we last held a round of the national championship and we can't wait for Otago in April."
MotorSport New Zealand chief executive Elton Goonan said he was delighted with how the sport had survived the COVID pandemic.
"It was absolutely the right decision to not run the Brian Green Property Group New Zealand Rally Championship this year given the circumstances," Goonan said.
"It means all rallies and competitors have a better shot at returning to normal in 2021 and we certainly hope that is the case.
"We have a great championship and I'm sure everyone will be chomping at the bit come Otago in April."
The 2021 Brian Green Property Group New Zealand Rally Championship begins April 16-18 with the Otago Rally, based out of Dunedin.
The championship heads north to the International Rally of Whangarei on May 14-16.
Competitors tackle the second of two South Island events on June 19 with the running of Rally South Canterbury while Hawke's Bay makes its long-awaited return to the national championship on July 24.
The heavily cambered gravel roads of Rally Coromandel will be the final round on September 4.
2021 Brian Green Property Group New Zealand Rally Championship
April 16-18 Otago Rally
May 14-16 International Rally of Whangarei
June 19 Rally South Canterbury
July 24 Rally Hawke's Bay
September 4 Rally Coromandel