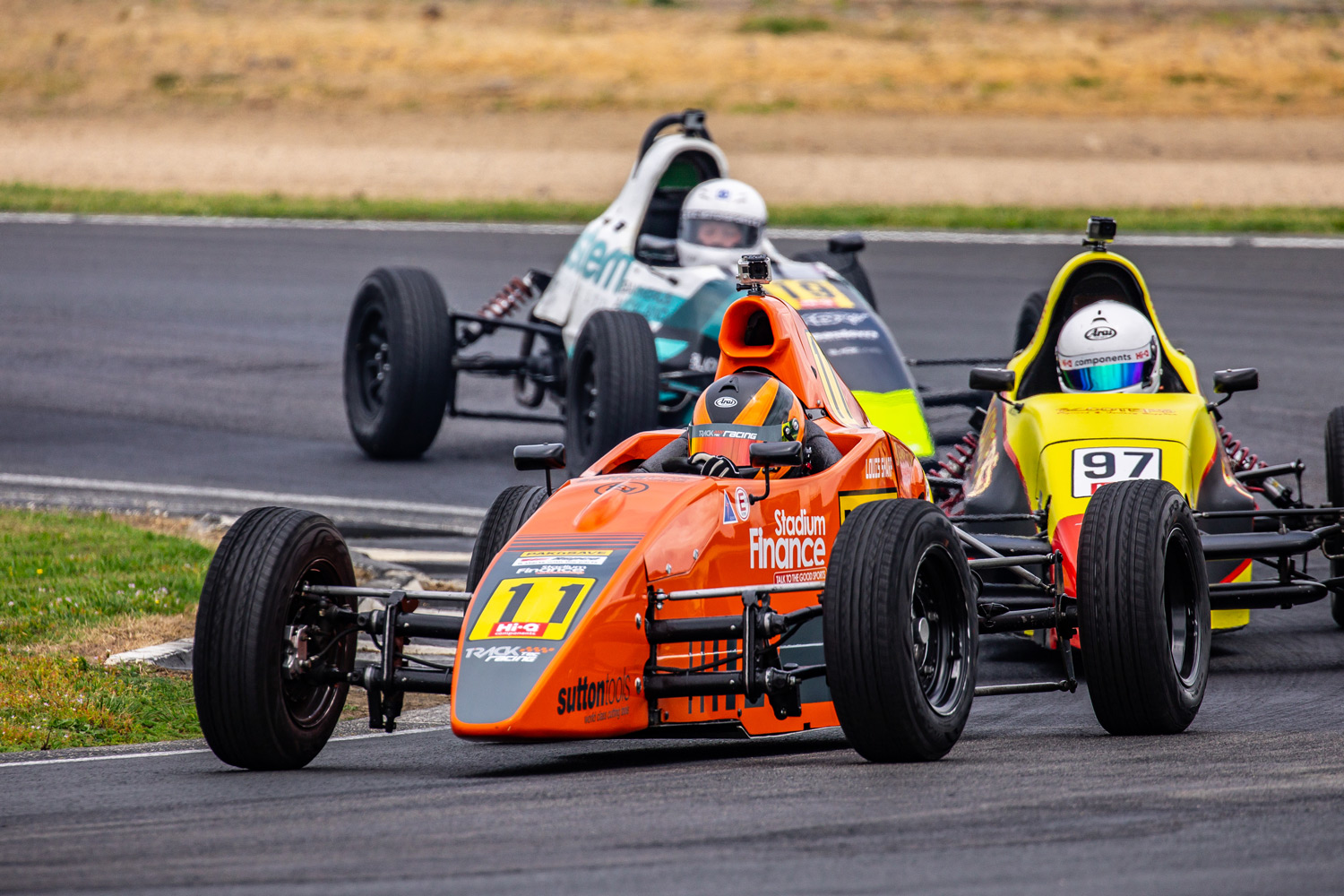 Continuous improvement the objective for Louis Sharp at Pukekohe this weekend
Christchurch's Louis Sharp heads to the third round of the 2020/21 Hi-Q Components NZ Formula First Championship looking to improve his form in his first season of competitive single seater racing.
With a season objective aimed at learning racecraft and gaining points, Sharp is well placed on the points table, sitting fifth overall after just two rounds.
"I have never been to Pukekohe," commented Sharp. I will have two practice sessions on Friday to learn the track and get the car ready for the weekend racing. I'm hoping I can learn the track quickly and get up to speed for qualifying Saturday morning and hopefully qualify near the front again."
Yet to stand on the podium, the kartsport champ is enjoying the transition from karts to cars.
"I'm really enjoying the transition, but I wish I could spend more time in the car and practice. This is not possible because the car is based up in the North Island. Its great having to learn new tracks as well as how to race a Formula First where drafting and track position are really important.
"You do want to be in the front going into the last lap as you will be passed and maybe drop a few spots which is different to karting. There were also more races in karting but that is something I will get used to."
There has been quite a gap since the second round of the series at the end of October but the teenager has been busy with his Track Tec Racing team and enjoying some simulator racing.
"It has been a long time since I last raced. I haven't been in the car since, but I enjoyed a weekend with Liam Lawson at Highlands when he was racing for the Track Tec Racing team in the South Island Endurance Series. It was great to spend time with him on the Simulator and get some tips from him for racing at Pukekohe.
"Last weekend I enjoyed some simulator racing with Racing Sims where I competed in the 5-Hour Enduro for Men's Health. I was racing in a Super V8 around Spa (Francorchamps, Belgium) in their motion simulator which gives feedback through the seat, pedals and steering wheel.
"It's really heavy to steer and moves around like a real car which was so much fun. Before the race I had to get some practice and then do qualifying. I qualified really well but my arms were already tired going into the race and I didn't have a co-driver, so I was going to do the whole 5 hours by myself.
"It was really fun but after 4 hours and 20mins my body just gave up, I couldn't push the heavy brake or turn the steering wheel, so I had to retire. The race was eventually won by Liam Lawson and his co-driver."
Drivers face qualifying on Saturday and three races over the weekend. Sharp is not appearing to be too fazed by another new race track.
"It was great to get some tips from Liam on the simulator so at least I know what to expect. It's a fast track which will be fun."