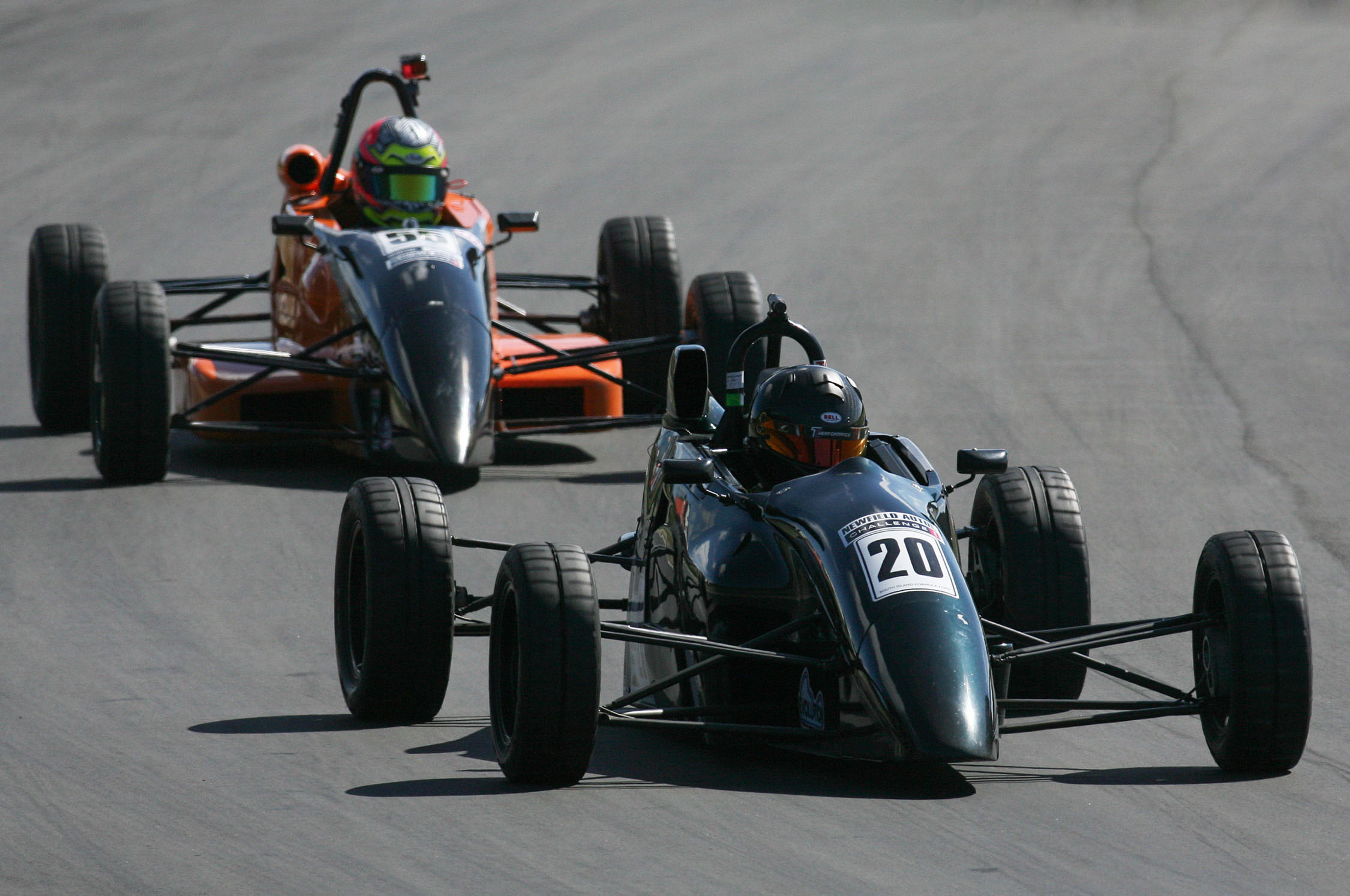 Consistency rewarded as confidence grows for Jacob Douglas
Rookie single seater driver Jacob Douglas continued to make gains and grow in confidence at his third outing in the 2020/21 South Island Formula 1600 Series over the weekend. A sixth and two fifth placings were ample reward for the Christchurch in front of a large crowd at the Thunder Down Under race meeting, held at Timaru International Raceway.
"It's been a great weekend with lots of improvements," commented Douglas (Van Diemen RF92). "We have found some more pace in both the car and myself, so we find ourselve's closer to the back of the front runners."
While the current top three drivers in the championship, James Penrose, Jack Noble-Adams, Zac Christensen, took all the podium places over the weekend, it was left to the rest of the 24-car field to battle over the minor places. This resulted in a number of battles between Douglas and returning 1994/95 national champion Shane Drake, Ethan Anderson (2015/16 South Island title holder) and rookies Bree Morris, Alex Crosbie and Daniel Brown.
Douglas qualified fifth fastest on Saturday morning and backed this up with a sixth place in the first of three races. This was followed up on Sunday with two fifth places giving him fifth overall for the weekend.
"The first race went well while the second one wasn't so good," said Douglas. "In the third I had a good battle with Ethan (Anderson) and was able to chase down Shane Drake and had a go at him on the line. I've certainly come away with more confidence in both the car and my ability"
Team technician, Andy Neale, was more than positive with the weekend's racing. "Progression is the description I would give to the round. The pace is on every lap of every race, so it is learning to maximise every aspect of the car.
"This track (Timaru) is different to others, so it is a matter of learning the draught here, how to set people up and make the pass. He's ticking the box in many arears when he goes out, so a good weekend overall."
The team now have time to prepare for the final South Island round to be held at Douglas' home track in Christchurch 27-28 March 2021.