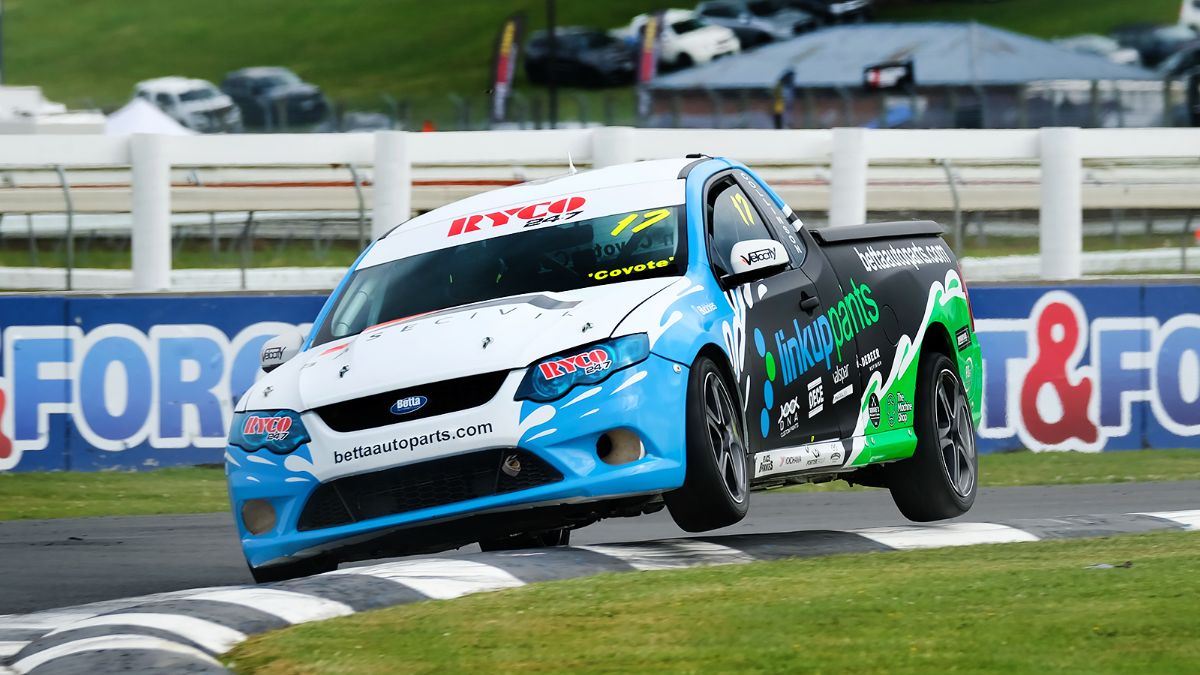 Collinson fired up for big weekend at Hampton Downs
Panorama Motorsport racer Glen Collinson is aiming to put a few seasons of bad luck at Hampton Downs behind him and take the fight to the championship leader in the second round of the RYCO 24•7 V8 Utes Championship this weekend.
Collinson grabbed his first win in the V8 ute category at the track in 2015, but since then has had weekends at the track blighted by various factors outside of his control.
"It's fair to say luck hasn't always gone our way at Hampton Downs if you believe in that kind of thing," said the Hamilton racer. "We've been involved in other people's crashes including the big one a couple of years back that wrecked the ute and our championship challenge. There have been other things too, silly breakages and such-like.
"Having said all of that, I'm not superstitious and this year we're in better shape than ever before so as a team we just forget what's gone before and focus on the now. And right now we're motivated and very fast. That's good enough for me."
Collinson sits second in the championship behind Paul Manuell after the first round of the four round championship at Pukekohe Park at the back end of 2019. Glen came from the fifth row of the grid to win the Sunday morning race at the track and backed it up with two second place finishes in the other races behind Manuell. He was quickest of the Ford runners in the RYCO 24•7 V8 Ute Championship field too.
"We've done a lot of set up work since last season and we feel like we've finally unlocked some consistency in the car," he added "And that's going to be key in making sure we are competitive in every session and every race at every track on the calendar."
Qualifying for the field takes place on Saturday morning with one race on Saturday afternoon and then the reverse top ten race on Sunday morning. The final race of the weekend, which has a grid based on points accumulated over the weekend, takes place on Sunday afternoon. It's a big weekend of racing at the Hampton Downs track too, with the utes supporting the international single seater racers of the Castrol Toyota racing Series as they fight it out for the Denny Hulme Memorial Trophy.