Website:  www.teretonga.org.nz
Contact: info@teretonga.org.nz
Address: 86 Sandy Point Road, Otatara, 9 RD, Invercargill
Length: 2.62km
Turns: 7
FIA Grade: 3
National Grade: 1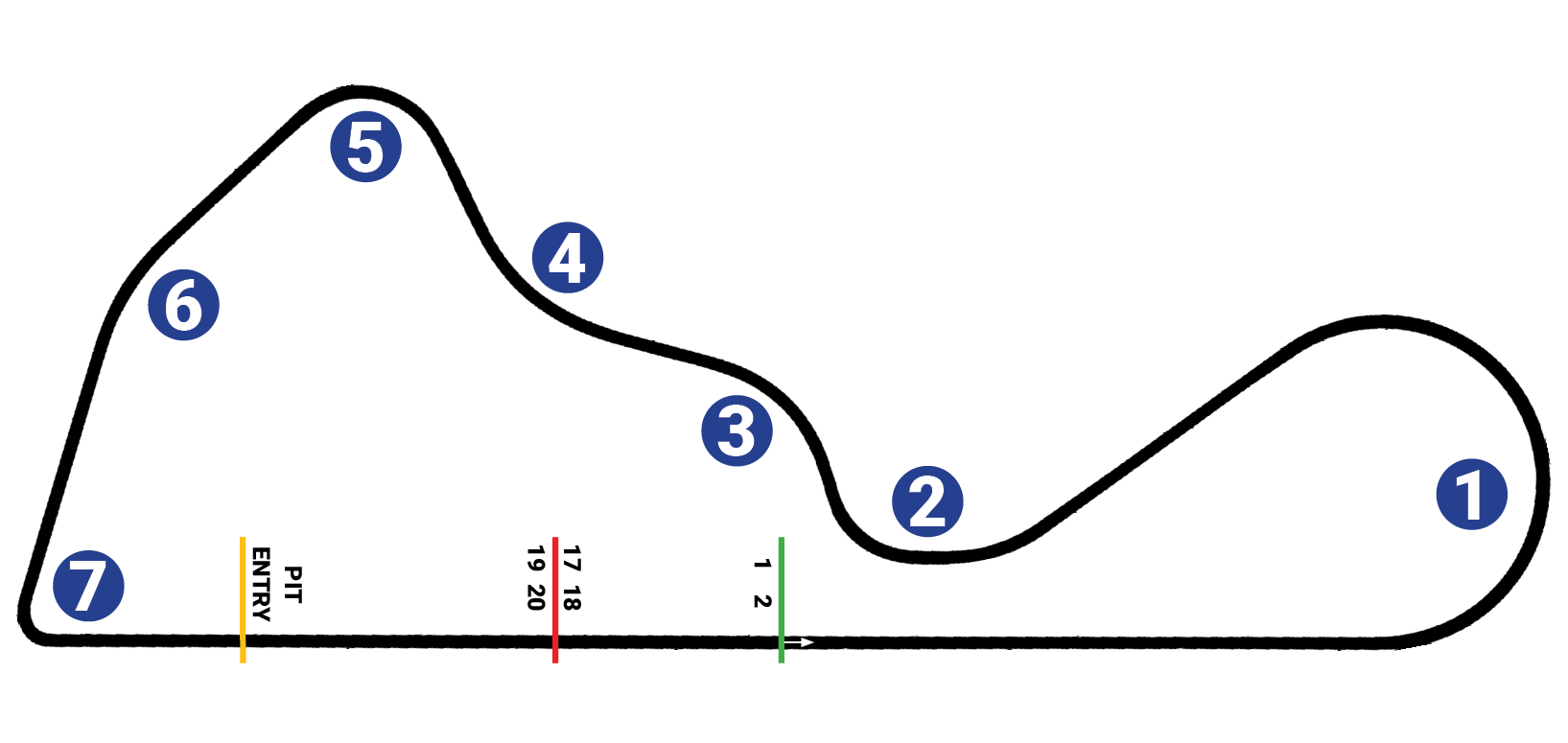 FURTHER CIRCUIT INFORMATION
Max Starters
| Duration of Race | All Saloon, Historic & GT Cars | All Single Seaters & Open Wheelers |
| --- | --- | --- |
| Up to 1 hour | 40 | 32 |
| Over 1 and up to 2 hours | 46 | |
| Over 2 and up to 4 hours | 50 | |
| Over 4 and up to 12 hours | 56 | |
| Over 12 hours | 60 | |
Circuit History
Teretonga is New Zealand's Southernmost circuit, located in the deep South of Invercargill. The track was first opened in 1957 and has played host to a range of international and national events.
The first race meeting was held on 30 November 1957 and named Teretonga Park after the Maori word for "Swift South". Over the years, the track has undergone a range of upgrades and improvements to its track and facilities.
In addition to motorsport events, Teretonga is also used for driver training and corporate events. The track has a reputation for being one of the fastest and most challenging circuits in New Zealand, with a number of high-speed corners and long-straights.
Today, Teretonga Raceway remains a popular destination for motorsport enthusiasts in New Zealand, attracting competitors and spectators from around the country. The track has played an important role in the development of New Zealand motorsport and continues to be a valuable asset for the Southland region.