Website: www.manfeild.co.nz
Contact: experience@manfeild.co.nz
Address: 59 South Street, Feilding
Length: 3.03km
Turns: 8
FIA Grade: 3
National Grade: 1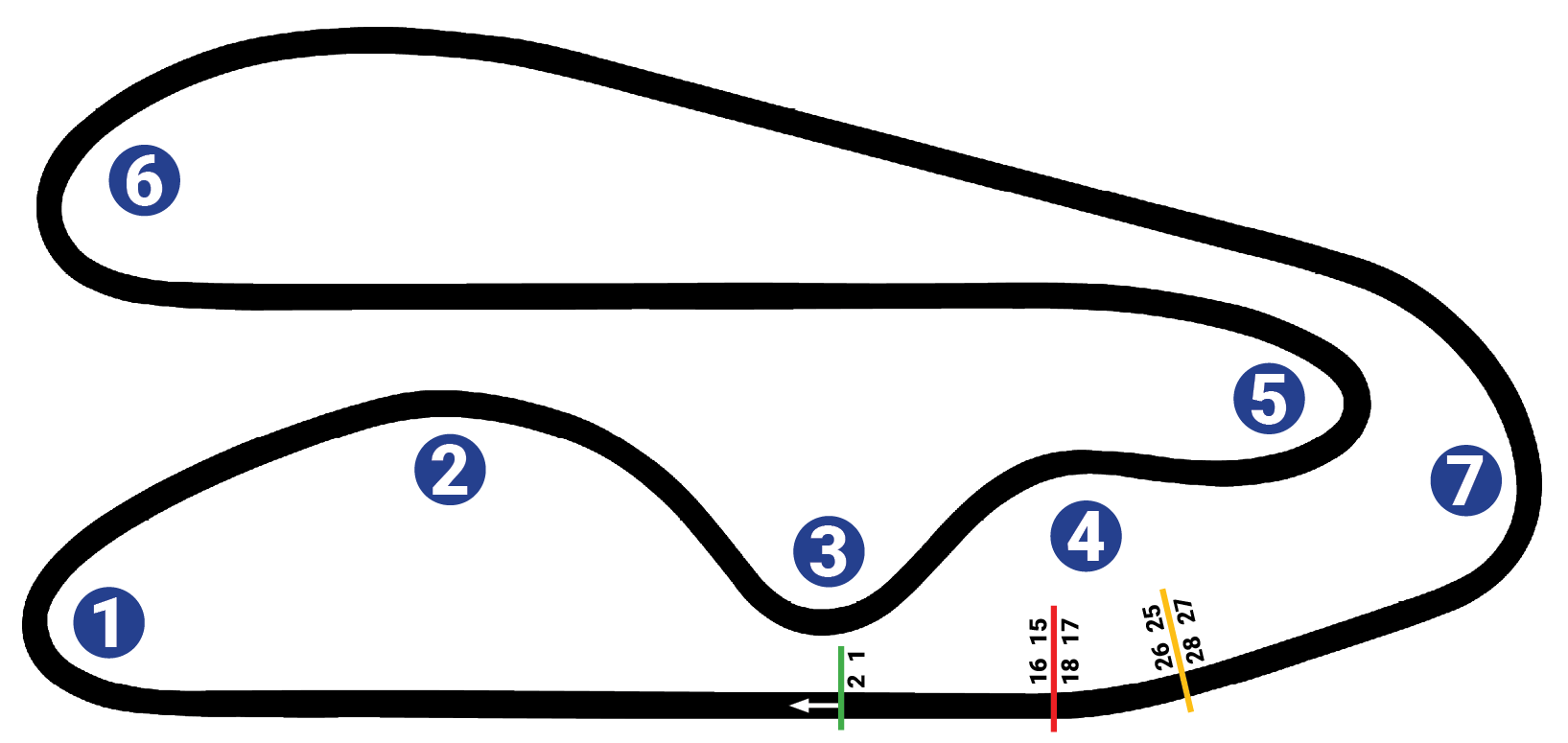 FURTHER CIRCUIT INFORMATION
Max Starters
| Duration of Race | All Saloon, Historic & GT Cars | All Single Seater & Open Wheel Cars |
| --- | --- | --- |
| Up to 1 hour | 46 | 37 |
| Over 1 and up to 2 hours | 46 | |
| Over 2 and up to 4 hours | 50 | |
| Over 4 and up to 12 hours | 56 | |
| Over 12 hours | 60 | |
Circuit History
Manfeild Circuit Chris Amon, commonly known as Manfeild, is a motorsports circuit located in Feilding, New Zealand. It is named after Chris Amon, a legendary New Zealand racing driver who achieved international success in the 1960s and 1970s.
The circuit was originally built in 1973 as a 3.03-kilometre track, and it has undergone several upgrades and modifications over the years. In 1998, the track was extended to 3.5 kilometres, and it was resurfaced with a high-grip racing surface in 2004.
Manfeild is known for its challenging corners, high-speed straights, and technical sections, which provide an exciting and challenging experience for drivers and spectators alike. It hosts a wide range of motorsport events, including car and motorcycle racing, drifting, and karting.
In addition to its world-class racing facilities, Manfeild also boasts a range of other amenities, a driver training centre, and conference and function rooms.
Today, Manfeild is recognised as one of the premier motorsport venues in New Zealand, and it continues to attract many spectators and competitors from around the country and beyond.