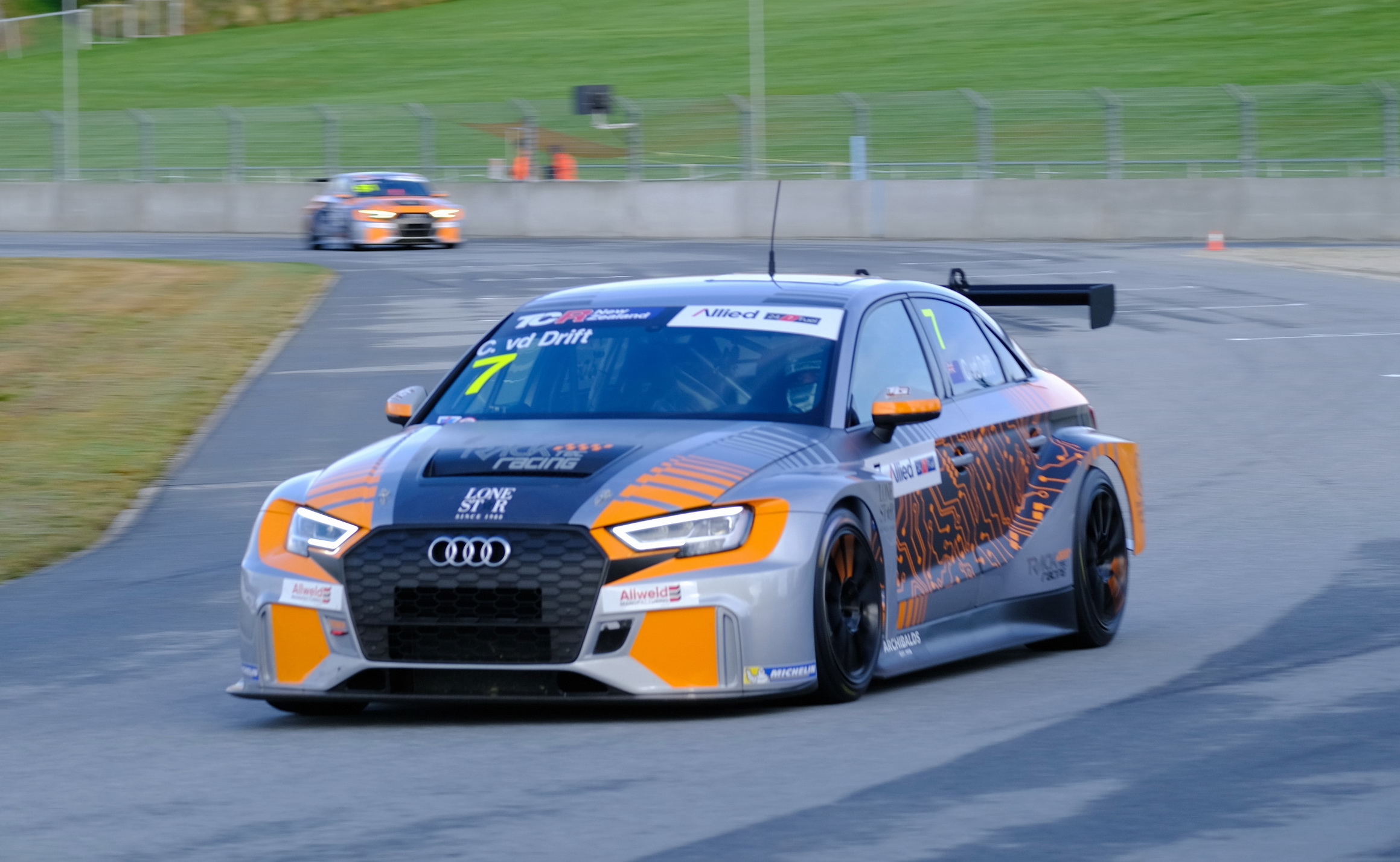 Chris van der Drift wins opening TCR New Zealand race
Chris van der Drift has won the opening Allied Petroleum TCR New Zealand race at Highlands Motorsport Park. After starting from sixth on the grid, van der Drift quickly made his way through the field, taking the lead halfway through the 30-minute race.
The drama started before the race began when the pole sitter, Hayden Paddon, pulled into the pits on the warm-up lap due to an axle failure which ultimately prevented him from participating in the race.
Gene Rollinson had an up and down race, dropping to as low as fifth on the track after engaging in a fierce battle with Jaden Ransley and Lochlain Fitzgerald-Symes. Once Rollinson broke free from the battle, he was able to chase down the podium runners and overtook Greg Murphy for second-place on the final lap of the race.
After leading a considerable chunk of the race, Murphy was forced to relinquish the lead once his choice to run wet tyres on the rear of the car proved slower as the track dried. The four-time Bathurst champ didn't give up easy though, putting up a strong fight with both van der Drift and Rollison before ultimately being usurped by them.
Fitzgerald-Symes was next in the queue, finishing just 0.2s behind 'Murph' in his Audi RS3. Paul Radisich, who started from the rear of the field, shot up to the lead bunch at the beginning of the race but was eventually filtered back to the rear of the grid as he too found made a tyre choice gamble that didn't pay dividends and finished sixth.
Ransley, who started from the front row and was in the hunt for a podium, bowed out of the race after nine laps when his Hyundai encountered a brake issue that left him unable to stop the car. Both Ransley and Paddon are expecting to have their cars fixed for the remaining two races at 11:40am and 3:10pm today.