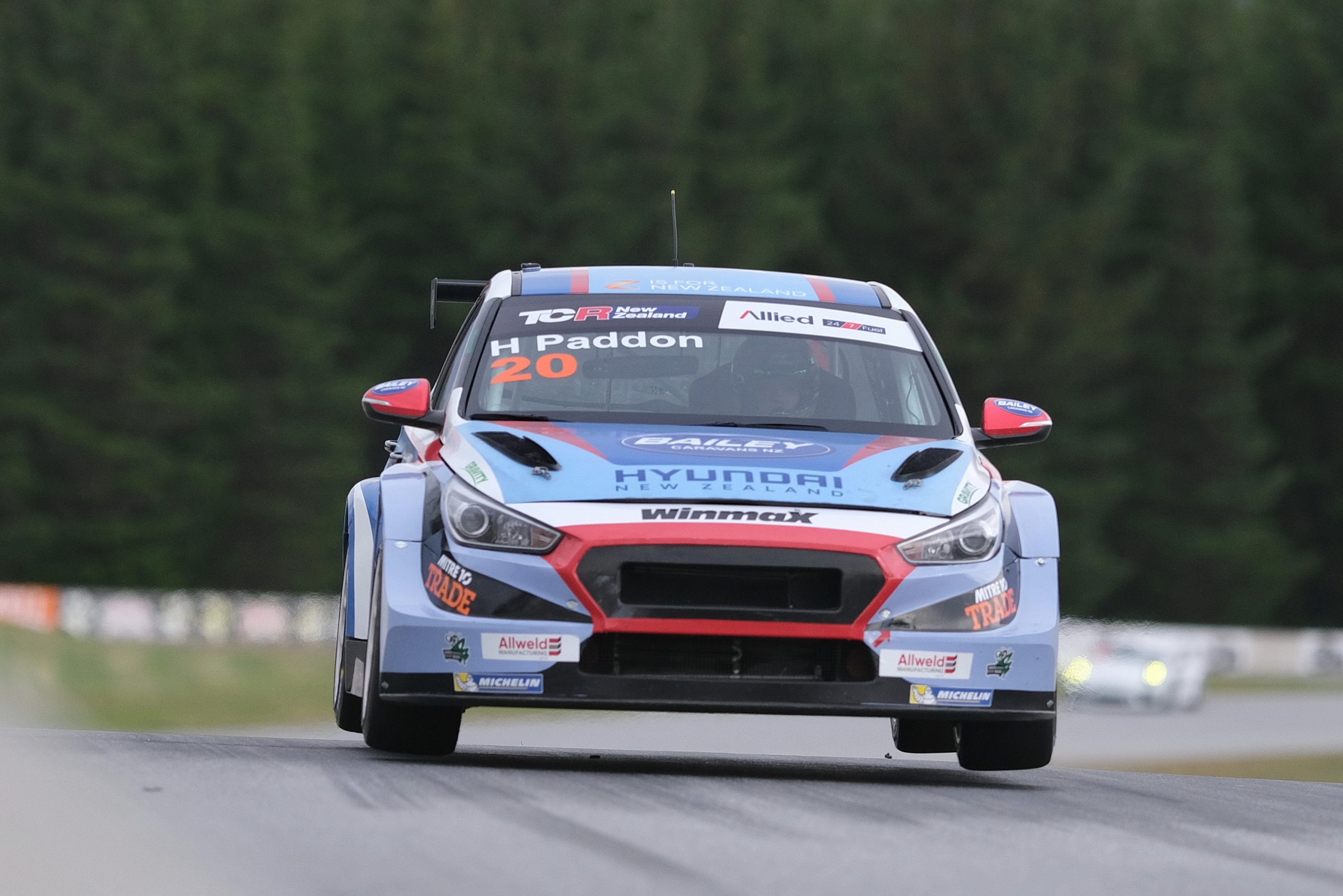 Hayden Paddon claims the first-ever TCR New Zealand pole position
Hayden Paddon, driving a Hyundai i30N, has seemingly made a smooth transition from the gravel he won on at Rally Otago last weekend to the tarmac of Highlands Motorsport Park. The rally star has claimed the first-ever Allied Petroleum TCR New Zealand pole position after setting the fastest lap time during Friday afternoon's qualifying session.
Paddon set a 1:12.422 time around Highlands' shorter 'A-C' configuration, just 0.286s faster than Jaden Ransley in second, also driving a Hyundai i30N. Gene Rollinson, who shared the top spots in practice with Ransley was not far behind in his Hyundai. Rollinson's 1:12.739 was just 0.031s off short of a front-row start.
Starting from fourth will be Southland's Jordan Michels. Michels' and Honda Civic Type R circulated in 1:13.031, a mere 0.061s ahead of Greg Murphy. The four-time Bathurst 1000 champ set his time after sitting in his Audi RS 3 LMS for just the first time this morning.
Alongside 'Murph' will be his Track Tec Racing and Audi teammate, Chris van der Drift. van der Drift kept things close as well, lapping just 0.088s slower than Murphy to record the sixth fastest time.
Lochlainn Fitzgerald-Symes, the last of the Track Tec Racing Audi's, will start in seventh place. Fitzgerald-Symes managed to remain within 0.103s of his teammate starting in front of him. Paul Radisich rounded out the TCR field, just a few tenths of Fitzgerald-Symes and just one second behind Paddon's pole time.
"It was a good session, still got a lot more in it yet but a good way to start the weekend," said Paddon, the pole winner.
"It's all very close, there's only a second between all the TCR cars, which is the whole spirit of TCR. It's anyone's game.
"We had a couple of little issues with the car through practice so we haven't really been able to test any setups so it was just a matter of bolting on some green tyres for qualy and going to doing some laps.
"What I've got to get my head around tomorrow is actually how to race other people, if we can try have a clean start then I'm sure we'll go alright."