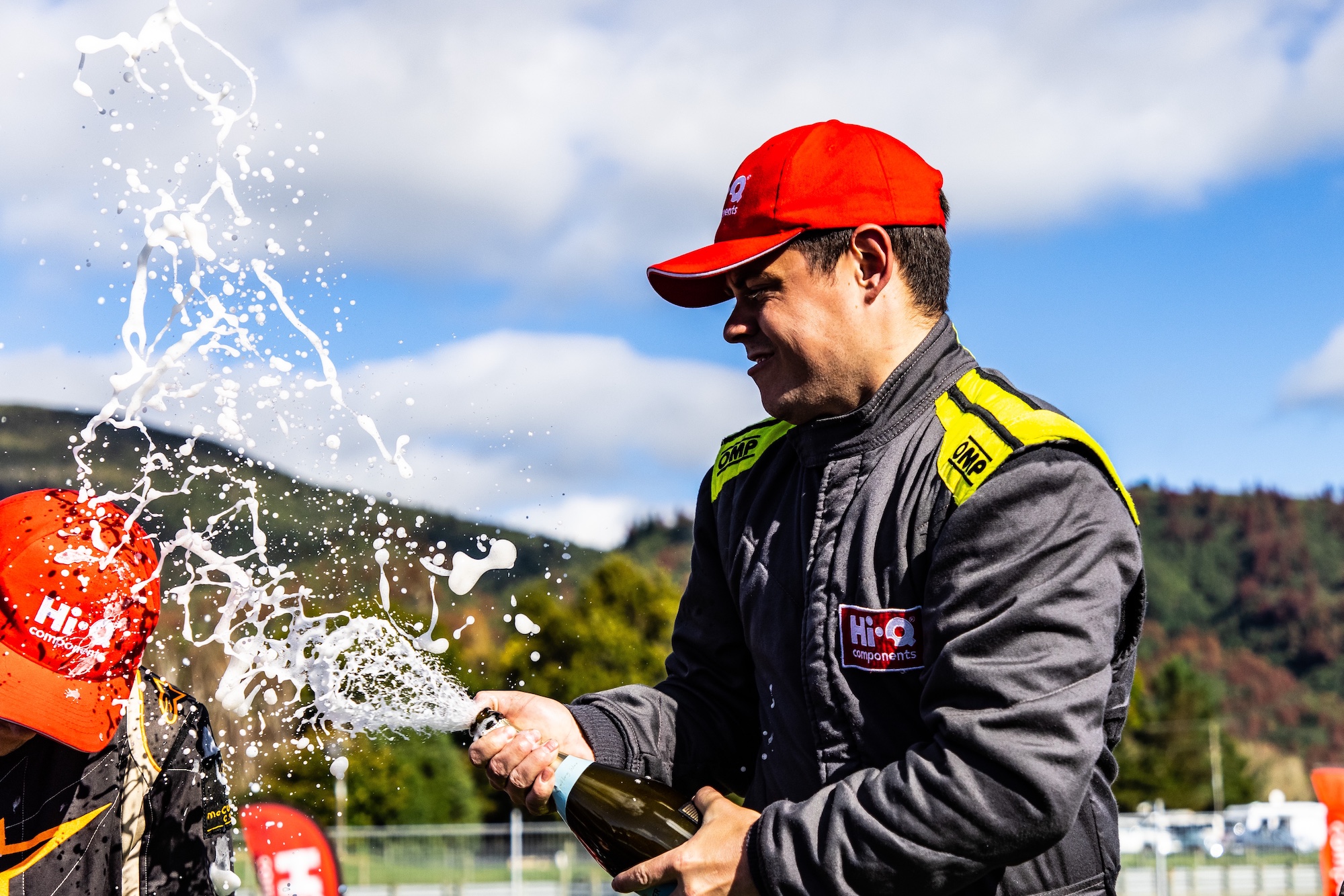 Chris Symon completes NZ Formula First Championship win
Chris Symon has consummated his Hi-Q Components NZ Formula First Championship win by winning the final race of the season at Bruce McLaren Motorsport Park. Symon won by a considerable margin after Liam Foster was swamped by Leo Scott and a bunch of rookies on the first lap which broke the draft to the leaders.
Foster and Scott engaged in a race-long battle, with Foster taking second position on track and overall in the championship. Scott finished up third on track, falling just short of third in the points.
Next on the road was Louis Sharp who won an enthralling battle with Hayden Bakkerus and Zach Blincoe finishing in fourth, fifth and sixth, respectively. Blincoe's finish secured him third overall in the championship and the coveted 'rookie of the year' title.
Liam Nicholson finished in seventh ahead of Mason Potter and Jensen Foster in eighth and ninth while Toby McCormack rounded out the top ten. Dylan Grant finished in 11th with Cory Silk, 12th, and Andrew Tierney, 13th.