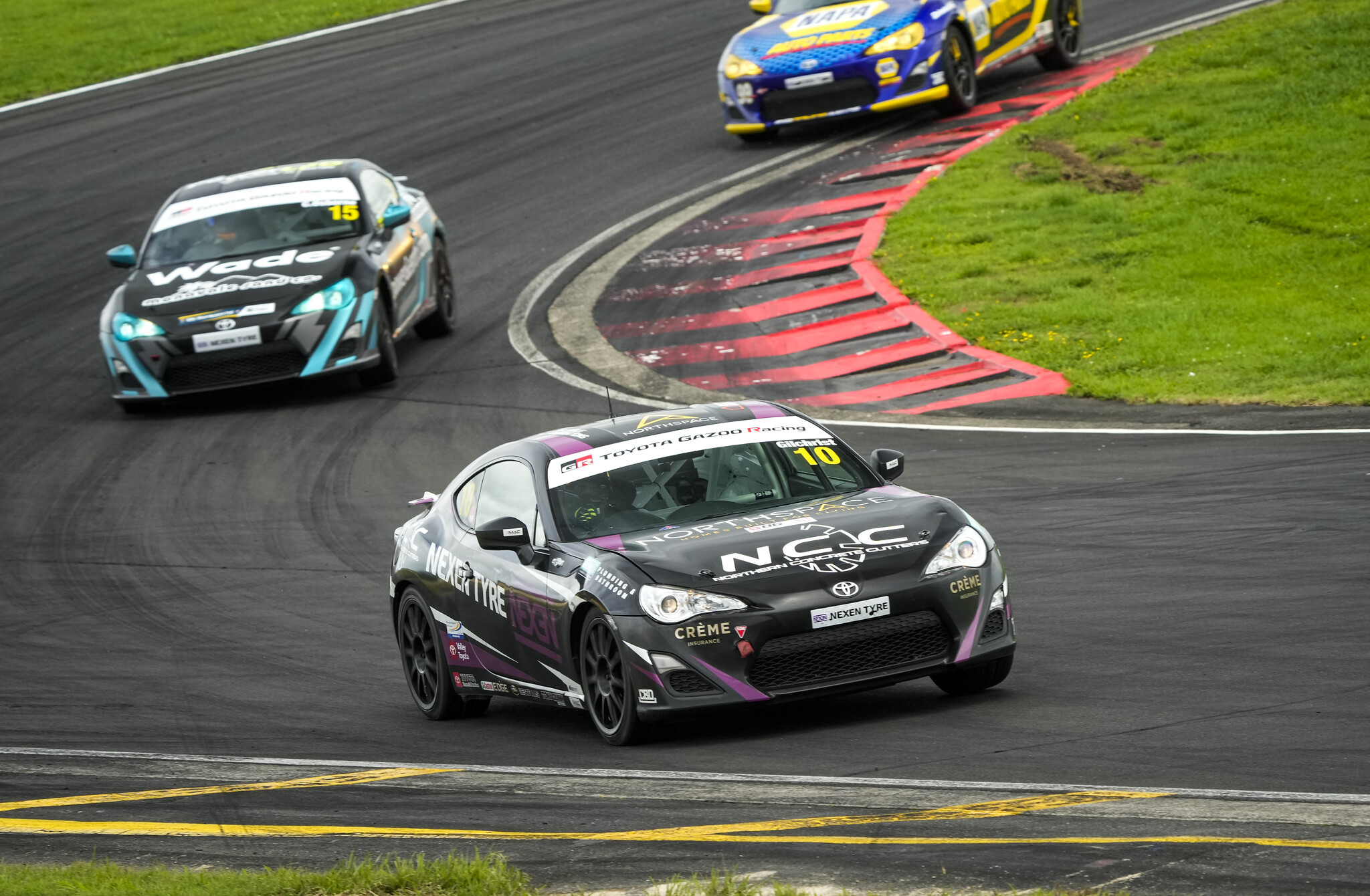 Brock Gilchrist makes it look easy with Toyota 86 win
A dominant drive by Brock Gilchrist in the first race for the Toyota 86 Championship runners at Hampton Downs left his rivals breathless and fighting over the scraps.
After taking pole position with ease in the morning, the championship leader rocketed away from the lights to win, leaving the fans to enjoy a great battle for second, third and fourth between Clay Osborne, Justin Allen and John Penny.
It was an interesting race for Penny, who held fourth throughout, despite looking like he might fall victim to the chasing pack behind in the early stages. In the second half he came alive and caught up the battle for second.
This race though, was all about the new, improved 2023 version of one of the category's most experienced racers.
"It wasn't quite as easy as it looked," he said. "The key for me was the start and fortunately I got a good one so could concentrate on my own race, especially when I saw the boys behind were having a battle for second and that was where their attention was."
That certainly looked to be true as the Matakana driver raced away to a one second lead in the first few laps before cruising home more than three seconds ahead.
For those behind him, the battle was as intense as it always is in the category. Osborne made a better start than Allen to leapfrog him going into turn two by which time Gilchrist was already on the move ahead. Any thought of going after the championship leader was out of the question, however, as Allen harried him throughout and had a look more than once at a pass.
Osborne held on, however, and the pair had to be content with second and third. Penny came home a solid fourth while a race long battle between Tom Bewley and series newcomer Hunter Robb was eventually resolved in Bewley's favour. They took fifth and sixth while Fynn Osborne had another good run to seventh. Rylan Gray survived a wild moment across the grass at turn one to finish eighth while Dion Pitt and Tayler Bryant completed the top ten.
A little further back, Mark Mallard turned the tables on son Thomas after he qualified behind the youngster. A decent race saw Mark work his way to 14th by the flag, while Thomas had to settle for 17th.
Sunday morning brings a reverse grid format for the second race and that will put Pitt and Bryant on to the front row. Bryant has the pace to win and Pitt is sure to be fired up to get back to the winning form of Teretonga a fortnight ago.