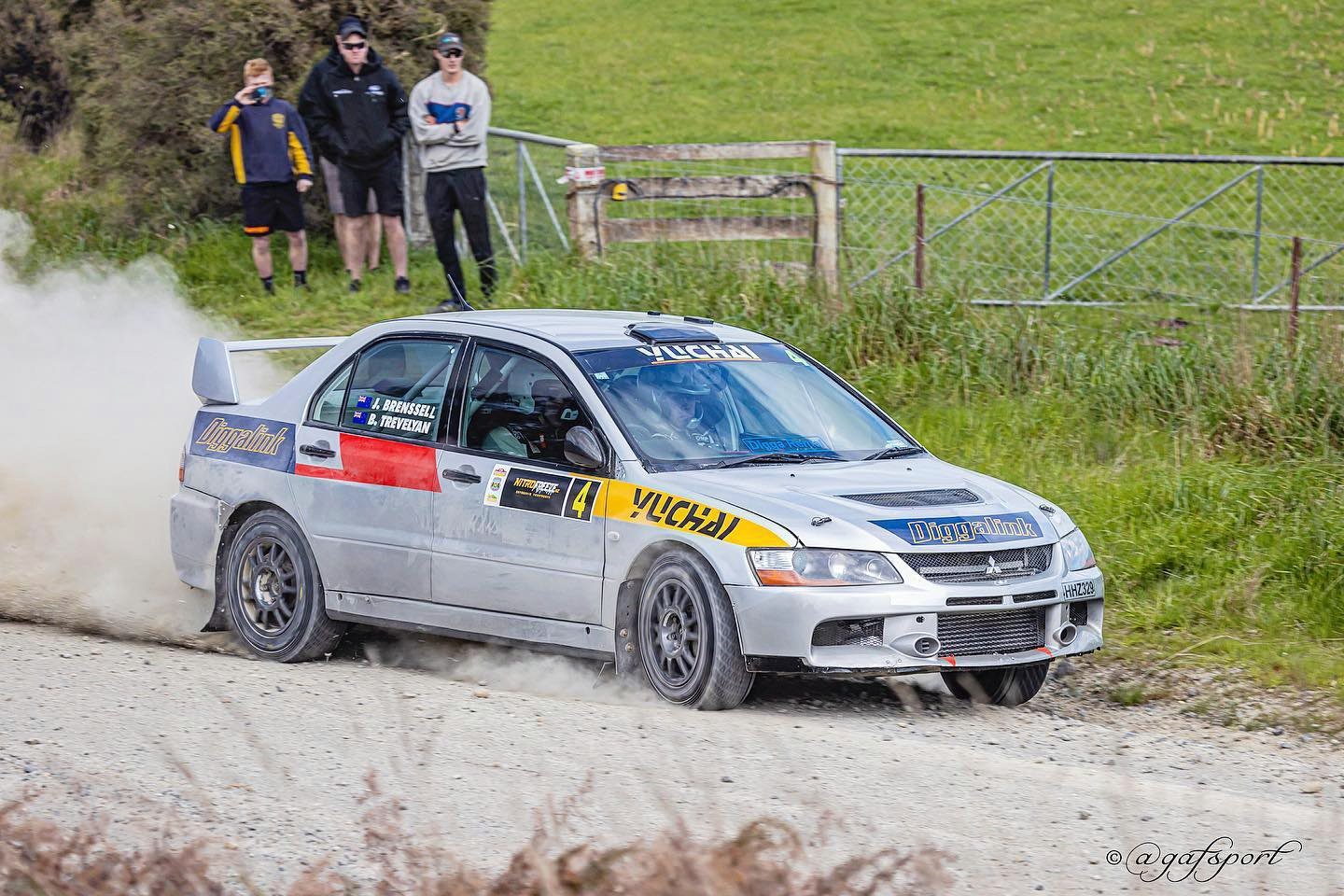 Brenssell gets second chance at Otago Rally prize drive
The 2023 Otago Rally Scholarship has been awarded to Jonty Brenssell – who also won the award for the aborted 2020 event.
Brenssell was once again chosen from a high quality list of applicants for the award, and receives free entry into the rally, as well as a set of pacenotes and a cash contribution towards his entry.
25-year-old Brenssell never got the opportunity to take up the prize in 2020, as the Otago Rally was cancelled because of the COVID-19 pandemic.
He contested the Otago Classic Rally last year in his giant killing 1984 Toyota Starlet and finished an incredible fourth outright behind a trio of much more powerful rear-wheel drive cars.
The highlight last year was winning the 12 kilometre Whare Flat stage, beating eventual Classic Rally winner Deane Buist by 1.5 seconds.
For the 2023 Otago Rally, Jonty has moved into a Mitsubishi Lancer Evolution 9 and will contest the New Zealand Rally Championship component of the rally.
The Winmax Brake Pads Otago Rally is the first round of the Brian Green Property Group sponsored series, while the event will also incorporate the Eneos International Classic Rally of Otago and the Leviathan Hotel Allcomers event.
The rally receives Major Events funding from Dunedin City Council, and is supported by the Otago Community Trust.