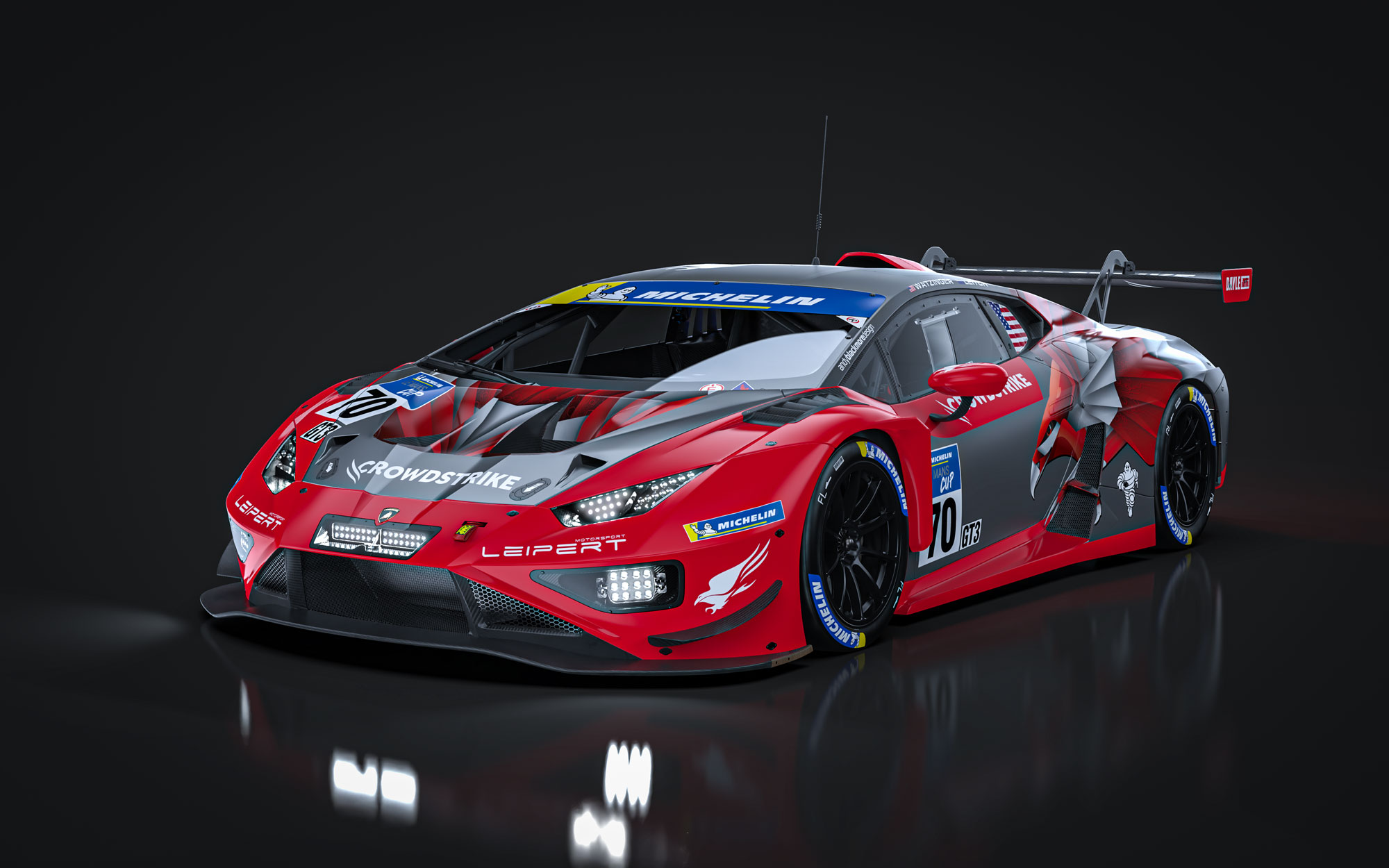 Brendon Leitch confirms Michelin Le Mans Cup entry with Leipert Motorsport
Brendon Leitch is thrilled to confirm his participation in the 2023 Michelin Le Mans Cup that gets underway at Circuit de Barcelona-Catalunya 22 April 2023. Leipert Motorsport will enter two Lamborghini Huracán GT3 EVO2 cars with Leitch and co-driver Gerhard Watzinger (USA) in the #70 Crowdstrike Lamborghini while the #19 will be driven by Gabriel Rindone (I) and Patrick Kujala (FI).
While Watzinger has already competed twice (2017 and 2022) in the 'Road to Le Mans', it will be Leitch's first time in the series after a successful campaign in the 2023 Asia Le Mans Series where he, top Am driver Gabriel Rindone and Lamborghini factory driver Marco Mapelli finished fourth overall in the GT Category.
"It's pretty cool and very exciting," commented Leitch. "It's going to be great to start the season with the new GT3 EVO 2. It will be extremely competitive, probably one of the strongest line-ups with 30 LMP3 and 12 GT3 cars. It will be no easy feat to win. However, I'm confident that we will be super-competitive so, to win some races or get onto the podium will be fantastic."
Leitch, along with his Leipert Motorsport team is currently at the Circuit de Spa Francorchamps in Belgium testing for several days in the new updated Lamborghini Huracán GT3 EVO2.
"Really looking forward to testing this week," said Leitch. "The EVO2 is the latest update for the next three years from Lamborghini. It's a pretty cool package with a new full aero and underfloor, new brakes, electronics and a different air intake. I expect it will be very similar but different. There will be lots of small details and improvements."
The Michelin Le Mans Cup is held over six events. Five rounds are held as two-hour races within the European Le Mans Series with the highlight of the calendar, two one-hour races at the 24 Hours of Le Mans (8/9 June 2023).
"Racing at Le Mans is going to be pretty special," said Leitch. "It's the biggest sportscar race in the world and one incredible venue and one I am aiming to race in the future."