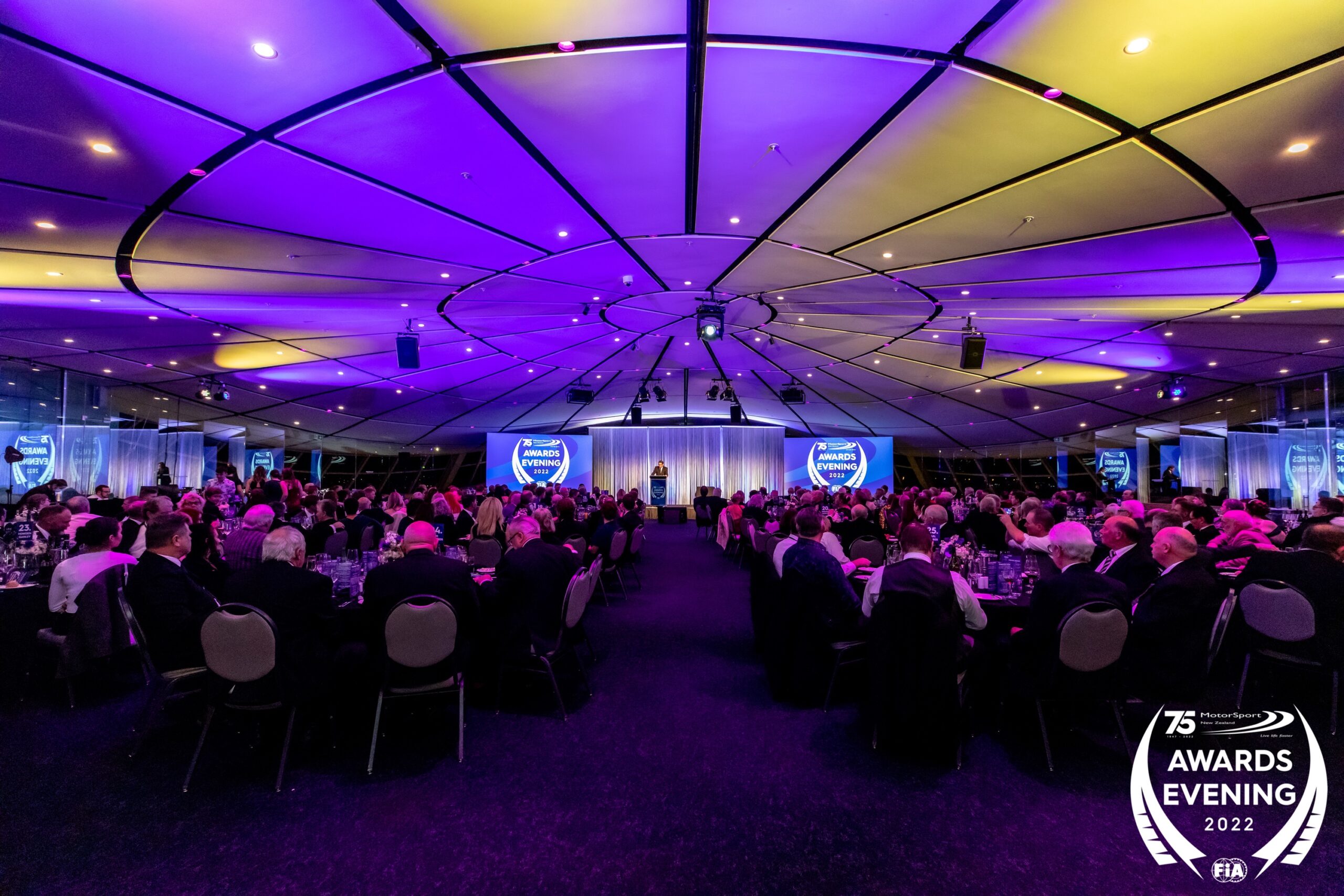 All the winners from the 2022 MotorSport New Zealand Awards Evening
MotorSport New Zealand celebrated some incredible achievements on Saturday night at the 2022 Awards Evening. A summary of the award recipients are listed below.
Historic Heritage Award:
Established in 2014 in recognition of services to Historic and Classic racing and rallying.
Mo Larsen – Te Puke
Jack Nazer – Auckland
Tony Teesdale – Auckland
---
Clerk of the Course D'Honneur:
Established in 2019 in recognition of outstanding service to the MotorSport New Zealand Clerk of Course Department.
Graham Mortensen – Auckland
---
Citation Awards:
This award was inaugurated in 1979 to honour those persons, who not being a member of the motorsport movement had, in the opinion of the Executive Committee, given exemplary service to the sport outside their employment and association with it.
Tony Herbert – Auckland
Ross Mackay – Auckland
---
Distinguished Service Awards:
An award established in 1989 to recognise service and personal contribution of time and effort to motorsport.
Andrea Bourhill – Hawkes Bay
Malcolm Budd – Dunedin
Garth Tyrell – Dunedin
Tony Rutherford – Auckland
Teresa Good – Christchurch
Steve Collier – Auckland
---
Ian Snellgrove Trophy:
The overall winner of the Elite Motorsport Academy of New Zealand.
James Penrose – Christchurch
---
Journalist of the year:
Michelle Prendiville – Dunedin
Photo of the year:
Producer of the year:
Photographer of the year:
---
Volunteer of the year:
Introduced in 2012 to acknowledge the importance of our volunteers and the contribution these people make behind the scenes.
Lenard McLeod – Invercargill
---
Ron Frost Award:
Introduced in 2000, this award to recognise the actions of an individual who either through vision or commitment or a special set of circumstances, have brought credit to the sport and themselves.
Roger Oakley – Dunedin
Norman Oakley – Dunedin
---
Race Championships:
NZ Endurance 1 Hour: John de Veth
NZ Endurance 3 Hour: Neil Foster & Jonny Reid
NZ Formula Ford: Alex Crosbie
NZ Formula Ford (Class 2): Liam Sceats
NZ Formula First: Chris Symon
NZ Super Truck: Alex Little
NZ Porsche: Robert Dong
NZ V8 Ute Racing: Peter Ward
Toyota 86: Rowan Shepherd
---
Rally Championships:
NZ Rally Champions: Hayden Paddon & John Kennard
NZ Rally Challenge: Quentin Palmer & Noel Moloney
NZ Classic: Anthony Jones & Zoe Jones
NZ 2WD Rally: Dylan Thomson & Samantha Gray
NZ Junior Driver Rally Champion: Ari Pettigrew
---
ClubSport Championships:
NZ Hillclimb: Matt Penrose
Cross car Hillclimb: Matt Penrose