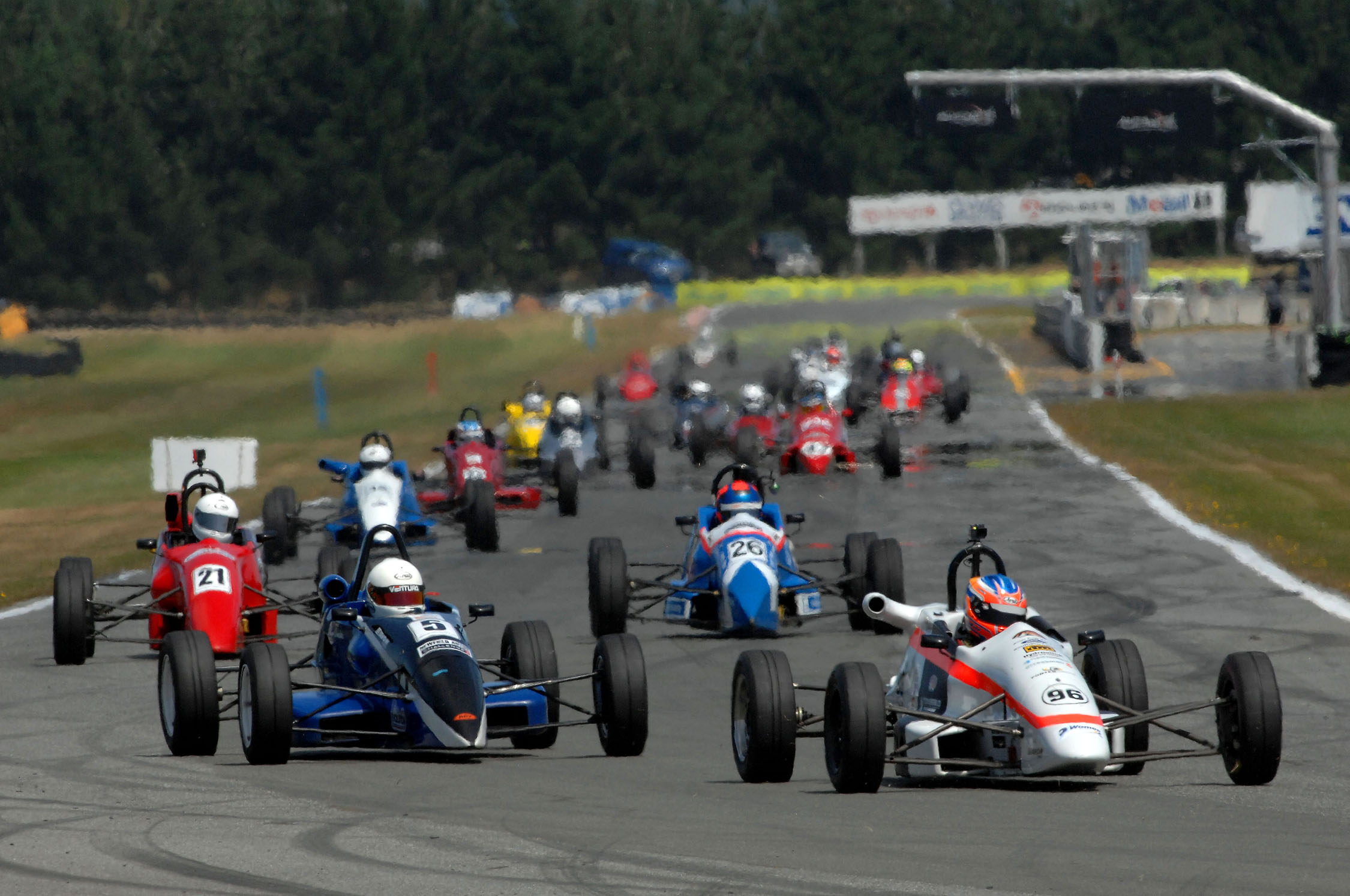 Advantage Noble-Adams heading to South Island F1600 series finale this weekend
Christchurch's Jack Noble-Adams has the advantage heading into the seventh and final 2019/20 South Island Formula 1600 Championship round this Saturday in Timaru. With nearest rival Bailey Paterson now in the USA working in the US Formula 4 Championship for Crosslink Kiwi Motorsport, Noble Adams finds himself with a 29-point lead over third-placed Dunedin's Cameron Freeman.
Noble-Adams (Van Diemen Stealth) has been the surprise stand-out driver of the season having taken his first race win at the second round at Timaru International Raceway last November. Despite three dnfs (did not finish), he has stood on the podium in 11/18 races over the summer, steadily improving and showing the confidence to win as the season has progressed.
Freeman (Van Diemen RF92) currently sits in third overall and has been a consistent performer finishing in the top five in 11/18 races. He has a 57-point advantage over fourth-placed top rookie driver Zac Christensen (Van Diemen RF92).
Christensen stood on the podium in just his third Formula 1600 race at the opening SI F1600 round back in October. He repeated this twice at the next round and has held on to fourth position despite having two dnfs at the last round at Teretonga Park in Invercargill.
Behind him has been an ever-consistent Anna Collins (Van Diemen Stealth) who has finished every race this season.
Within the series are three separate Classes competing for serie's titles. Steve Edwards (Mygale SJ08) has a handy 71-point lead in
Class 1 (>2000) from Kim Crocker (Ray GR14) who hasn't entered the Timaru round.
Class 2 (1990-1999) has proved to be the most competitive with Noble-Adams leading from Paterson, Freeman, Christensen, Collins and Simon Spencer-Bower (Van Diemen Stealth).
Rookie Ryan Low (Van Diemen RF88) leads the Historic Class 3 (<1990) from Noel Atley (Crossle 55F) and Andy Downs (Lola 642E). The one-day South Canterbury Car Club meeting will see qualifying and three races take place on the long track. At stake is a maximum of 160-points (40 points per race win in the first two races with the final race of the season having double (80) points) for each class over three races and two-points for the fastest overall qualifier.