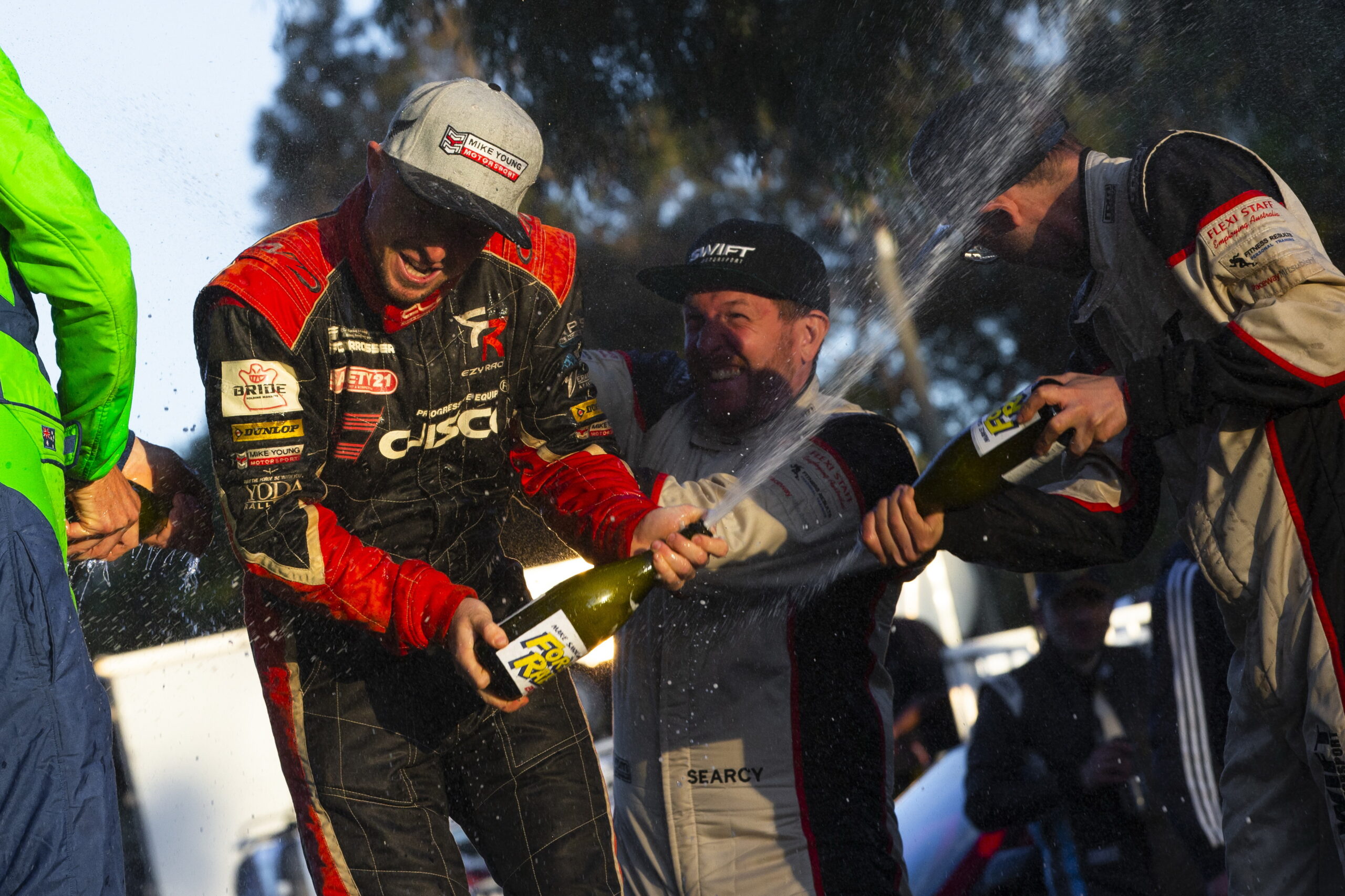 Young takes Forest Rally win by 0.5 seconds!
Perth based New Zealander Mike Young has narrowly won the Forest Rally, round 2 of the West Australian Rally Championship.
The Kiwi was in second place for much of the 135 kilometre event (13th September), but when his arch rival and rally-leader John O'Dowd had an overshoot in his Skoda R5 on the penultimate 32 kilometre Wellington Dam stage, the gap between them was down to just 2.4 seconds.
Young saw his chance, putting the hammer down for the last 17-kilometre stage and taking an epic win in the Maximum Motorsport Subaru, by just 0.5sec.
"Awesome just stole it at the end there, really lucky," commented Young. "We knew we were close to John going into the last stage and it was time for a big push. I felt pretty rusty at the start of the event with no rallies since October last year and I hadn't driven this car on gravel before. We stuck to the plan to build our way up through the event, but 0.5 seconds was leaving it a bit close".
"Going back to a Group N car was the biggest challenge. There's a massive difference in driving an AP4 and a Group N car, especially the brakes and suspension travel. It took a bit to adjust too but by the end I was enjoying it once again. It was great to battle with John, we traded times over the day and kept pushing each other. He has certainly stepped up the pace."
"I can't thank Maximum Motorsport enough for their efforts over the weekend, the car was in awesome condition and great to drive. I'm glad I was able to return it without a scratch. A big thanks to Scott too as he was bang on the (pace) notes all day", Young said prior to the finish celebrations.
Co-driver Scott Beckwith was especially excited about the win, his first ever outright win in 76 events. "These are outstanding roads, and Mikes drive this afternoon was as good as any I have seen" said Beckwith. "And what makes it even more special is that it is my home event, to have Mike and my name on that trophy with many of the best drivers this country has produced, really is a memory to treasure" noted Beckwith.
"To have Mike and my name on that trophy with many of the best drivers this country has produced, really is a memory to treasure" Co-driver Scott Beckwith.
Both Young and Beckwith were quick to thank the Minister for Sport and the Mayor of Collie for their support, and to thank all the officials and volunteers for making the event possible.
Young and his team was sponsored on this event by Cusco, Dunlop, Morley Tyre Centre, Humble Bee Finance, Montague Partners, Powerplay Perth, Dunsborough Holiday Homes, GO Logistics, Yoda Rallying and APSM.