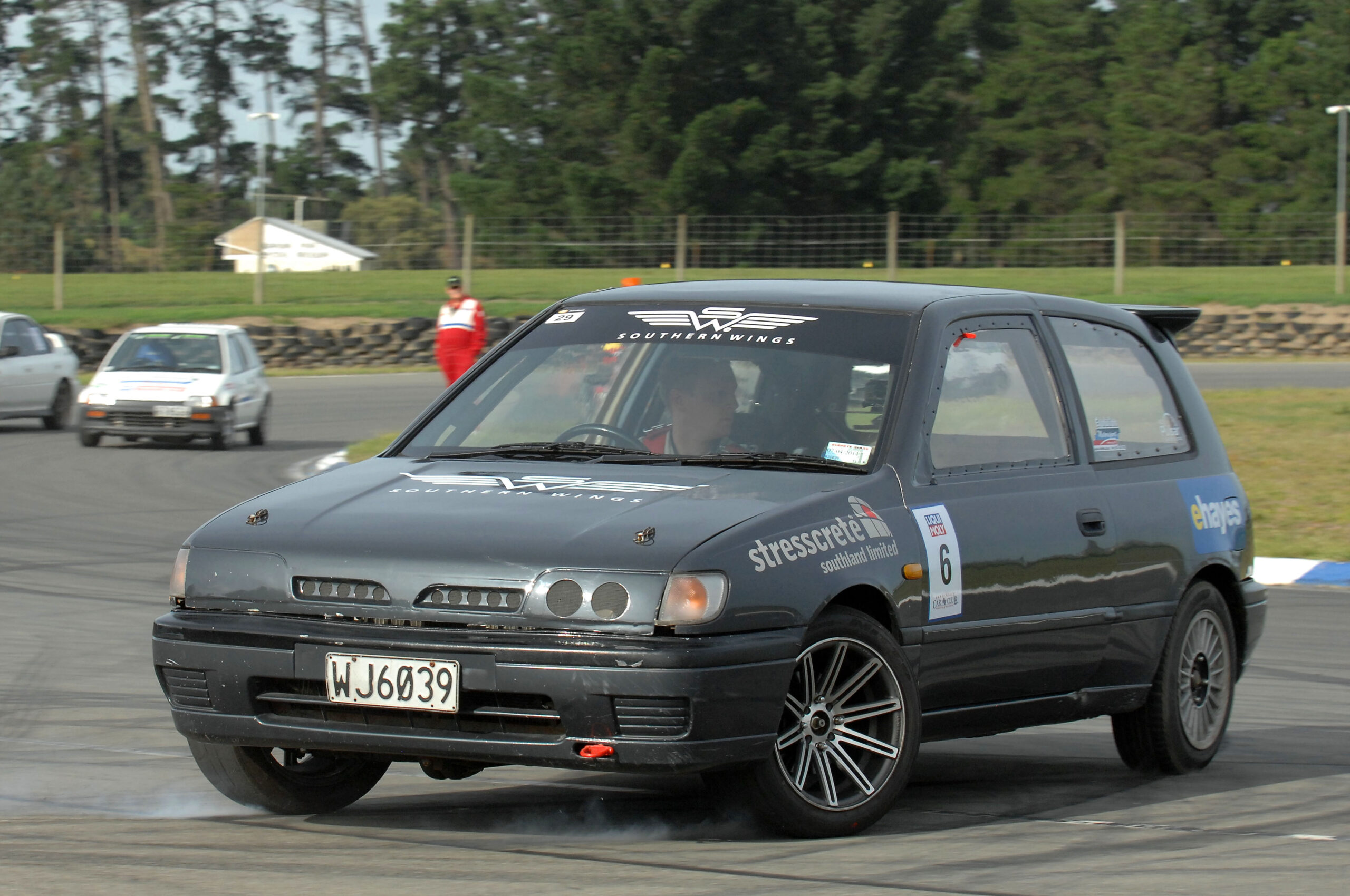 Wairarapa hosts MotorSport NZ ClubSport Championship
The Wairarapa Car Club is hosting MotorSport New Zealand's ClubSport Championship over the weekend of 16 and 17 March.
The NZ ClubSport Championship incorporates three very popular grassroots motorsport disciplines which form the basis of many New Zealand motorsport club events:
·         Motorkhana – an entry level event, run on a grass or sealed surface, where a competitor navigates their car around a course, of approximately 100 metres in length and marked by cones, at low speeds, usually in first gear and, at times, in reverse.
·         Autocross – a larger version of a motorkhana, but forward direction only and including straights of up to 100 metres (seal) or 200 metres (grass).
·         Bent sprint – a timed run on a road course, gravel or sealed, which has at least one bend or curve.
The car club will run the motorkhana and autocross on grass courses at the Wairarapa Car Club Motorsport Park on Manaia Road in Masterton on Saturday 16 March, and the bent sprint takes place on gravel on Tea Creek Road in Carterton (the road being closed to the public for the duration of the event) on Sunday 17 March.
Three titles are being contested over the weekend, with competitors seeking to maximise their combined points across the three disciplines in order to be named the outright ClubSport Champion, the Junior ClubSport Champion or the Women in Motorsport Ladies Champion. Titles are also awarded for the competitors with the fastest times in each of the three events, i.e. NZ Motorkhana Champion, NZ Autocross Champion, and NZ Bent Sprint Champion.
In keeping with the grassroots level of this form of motorsport competition, these three disciplines are suitable for normal road cars, with organisers recommending mud flaps be fitted behind the drive wheels.
MotorSport New Zealand President Wayne Christie, from Christchurch, says: "These three disciplines – autocross, motorkhana and bent sprint – are the bedrock of our member club events, where competitors learn the key elements of car control and enjoy the excitement of competition.
"The skills learned in these grassroots forms of competition are vital for participants wishing to progress to club rallies and circuit racing, and then onto national and international level competition. Having said that, for many thousands of Kiwi motorsport competitors, these club-run events are what they love – relatively low budget, able to be contested in a wide range of cars with core safety equipment, and all about the spirit of competition and comradery you'd expect with a club event."
The governing body of motorsport in this country, MotorSport New Zealand is an incorporated society owned by approximately 100 member clubs. See www.motorsport.org.nz for more information.
Media release: Relish Communications for MotorSport NZ
Photo: Euan Cameron