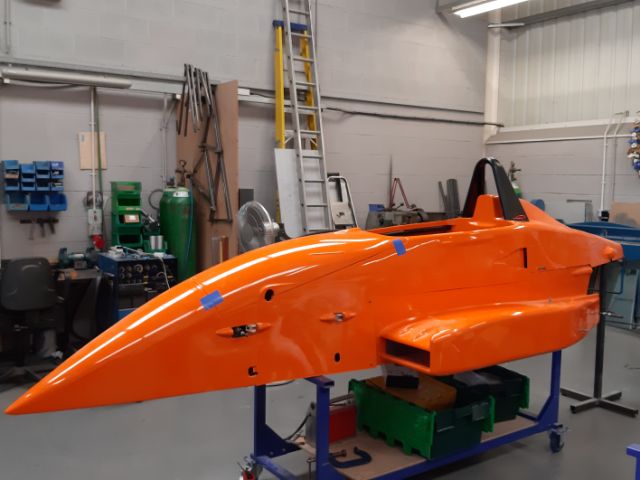 Track Tec Racing launches 'Accelerate to the Podium' program
New Zealand motorsport team Track Tec Racing is expanding its line up to included single-seaters by launching their "Accelerate to the Podium" program.  The "Accelerate to the Podium" program is aimed at providing a path for talented local drivers to advance to the internationally renowned  Toyota Racing Series and beyond as a springboard to their international motorsport careers.
The goal of Cromwell-based Track Tec Racing is to link New Zealand drivers to the international motorsport world by taking local motorsport talent to the world or giving international talent an opportunity to come to test their skills in our New Zealand's tough competitions. 
Track Tec Racing was due to be competing in the TCR Australia Series with two cars before COVID-19 travel restrictions stopped them from doing so. Uncertainty around worldwide travel restrictions has presented the perfect opportunity to launch the program and dedicate their attention to supporting drivers on the pathway to take on the world.
Track Tec Racing has formed a close working partnership with the hugely successful M2 Competition team, working together with them for the last 5 years. M2 Competition is a well-established team in New Zealand and abroad with six Toyota Racing Series Drivers Championships. The team has also worked with household names in motorsport such as McLaren Formula One driver Lando Norris, Racing Point  Formula One driver Lance Stroll, Formula 3 racer Liam Lawson, Formula 2 driver Marcus Armstrong, and SuperGT Champion and Formula E driver Nick Cassidy.
M2 Competition competes in the Toyota Racing Series during the New Zealand summer and in the Formula Renault Eurocup during the rest of the year, providing a greatly experienced partner for Track Tec Racing.  
Track Tec Racing Team Managers, Matt Waters and Carmen Doran both work with M2 competition, Matt as Chief Mechanic for M2 Competition and Carmen as Team Manager and previously as a Data Engineer. 
The "Accelerate to the Podium" program recognises that it takes more than being a good driver to make it to the highest levels of motorsport.  As well as testing and racing, the program supports drivers in:
How to best maximise data analysis to improve performance

Dedicated simulator training

Fitness program specific to the demands of motorsport

Media training 

Promotional and networking training

Mechanical aptitude and understanding
Track Tec Racing's "Accelerate to the Podium" program will see them enter two cars in the New Zealand Formula First Championship as the first step for drivers, before advancing to either the North Island, South Island or New Zealand Formula Ford Championships preparing them to then step to the international proving ground of the Toyota Racing Series.
The first drivers to join the program are set to be announced in due course. For more information on the "Accelerate to the Podium" program or Track Tec Racing, please contact Matt Waters matt.tracktecracing@gmail.com.