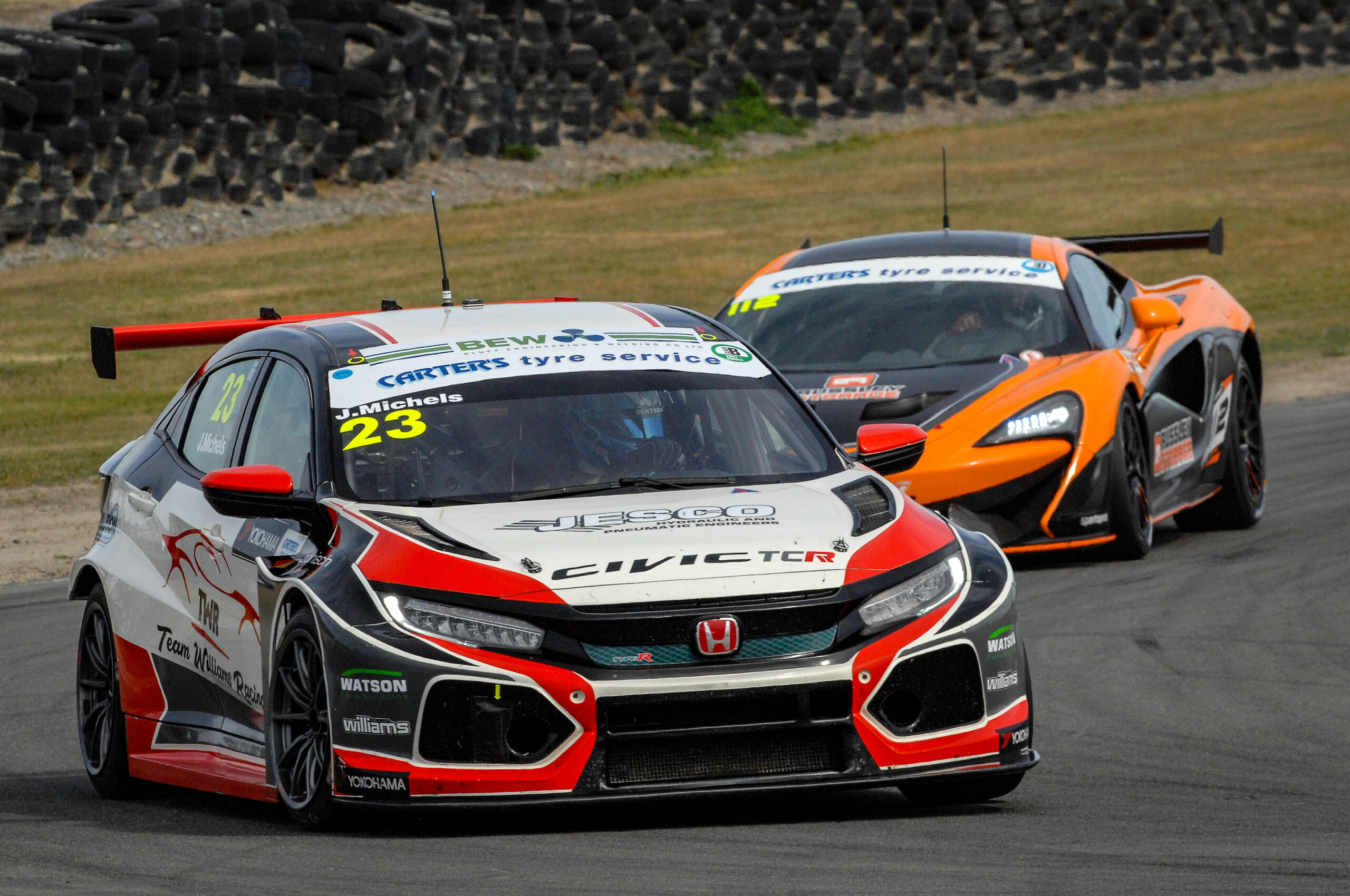 TCR to headline new Super Production series
TCR New Zealand is set to get racing in 2021 as it forms a key part of a new Super Production series. The new series will encompass high-performance factory-built production race cars such as current spec TCR, Ferrari Challenge and Porsche 911 Cup cars along with a variety of GT4 cars.
Headlining the new series will be a TCR class for current FIA-homologated TCR vehicles. The creation of the Super Production series will enable a viable opportunity for TCR to get off the ground in New Zealand with a larger overall grid size.
MotorSport New Zealand has also confirmed that the TCR class within the Super Production series will be competing for the New Zealand Touring Car Championship, as per their announcement in February 2020.
Former NZ V8 Utes Championship co-ordinator Lindsay Dodd has been appointed to manage the class and is excited to be behind the driving wheel of a new class.
"I think the series will offer real value for the owners of TCR and GT4 type cars and give them a great series with good competition to race in. I encourage them and any other competitors to get in touch about joining Super Production," said Dodd.
"Having the NZTCC on the line in TCR class adds to the series as well. That trophy has many historic names on it such as Robbie Francevic, Craig Braid and the late Jason Richards to name just a few."
A Balance of Performance (BOP) system will be implemented to try and equalise the performance of the cars across the entire series, which will create close and exciting racing.
The Super Production series will race across a four-round calendar, starting within early 2021 with two North Island rounds which are set to be confirmed within the next few weeks.
The series will then head to the South Island for two events, the first of which will be at Timaru International Raceway on 5-6 March 2021. Then concluding at Highlands Motorsport Park on 23-24 April 2021.
"It's hugely exciting to get TCR racing underway in New Zealand," said Elton Goonan, Acting CEO of MotorSport New Zealand.
"We've been working hard for a long time now to establish the global formula of touring car racing on our shores.
"Confirming that the TCR class within the Super Production series will compete for the New Zealand Touring Car Championship title is a big piece of the puzzle complete for us. It adds great incentive for teams and drivers to join what is a huge success worldwide.
"Throw into the mix the large number of factory production race cars that are coming into the country and it's a great opportunity to provide those car owners with a class where they can enjoy those cars at their best."
For more information on the Super Production series visit www.motorsport.org.nz/accredited-series/super-production/