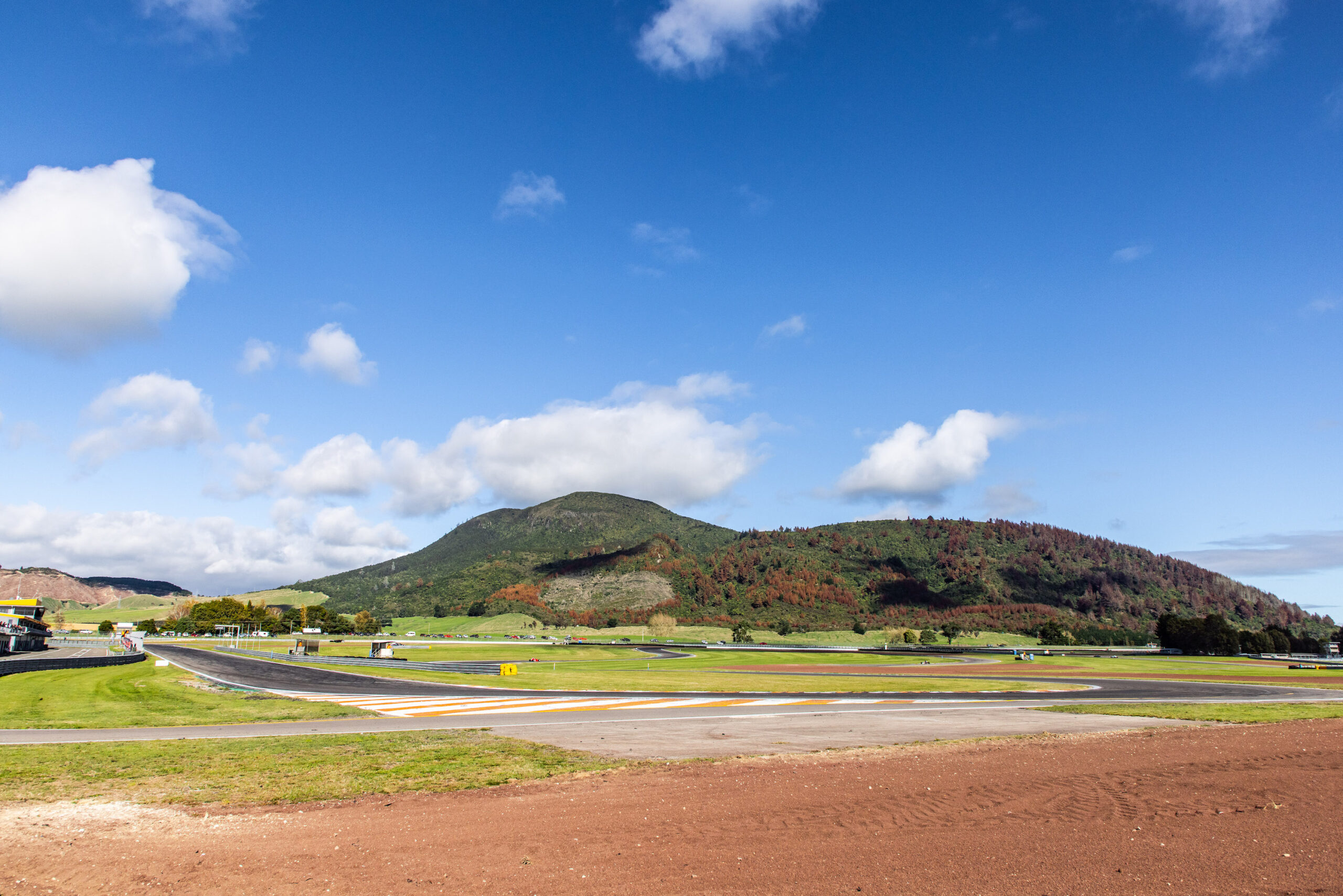 Taupo Motorsport Park sold to Tony Quinn
Tony Quinn has acquired Taupo Motorsport Park following a Special General Meeting where outgoing shareholders voted to accept Quinn's $9.8m offer to buy the circuit's land and assets.
Taupo Motorsport Park joins Hampton Downs and Highlands Motorsport Parks in Quinn's New Zealand portfolio of race circuits alongside Queensland Raceway which Quinn recently purchased in Australia.
"Third time lucky," said Tony Quinn in a media release. "We've got a few I's to dot and t's to cross before settlement in about a month but it's a significant day. We've got plenty of plans to get on with – that being said, I've never been one to talk too much about what I'm going to do, I'd rather get on and do it and then hopefully have everyone else talk about it."
MotorSport New Zealand CEO Elton Goonan welcomes the news of Quinn's latest acquisition and the boost that this will bring to motorsport.
"Tony and his team have a proven track record when it comes to developing world-class motorsport facilities," said Goonan.
"Motorsport fans can rest assured that Tony's enthusiasm for the sport will help take Taupo Motorsport Park to the next level as a circuit. Highland's speaks for itself as a motorsporting destination and his completion and evolution of Hampton Downs has seen it become a world-class circuit that has attracted large international events in recent years.
"Myself and I'm sure the wider motorsport community are really looking forward to seeing what Tony has in store for Taupo, it will be a significant boost for New Zealand motorsport.
"I also want to thank and acknowledge Tony Walker and his wider group at Taupo Motorsport Park for the hard work they've put into the circuit in recent times."
"We are looking forward to adding a third track to our stable in New Zealand," said Josie Spillane, CEO of Hampton Downs and Highlands Motorsport Park in a media release. "Tony has been very clear on his vision to have motorsport as part of his legacy in New Zealand, and it's hard to believe in just eight short years since he arrived on the scene in New Zealand, he has achieved so much.
"Our priority as the team on the ground will be to get on with the job at hand and continue on the great foundation in place at Taupo Motorsport Park. It will be like a third child, we've learnt plenty of things with the first two 'kids' and it's highly likely (like all third children), Taupo will be slightly spoilt, able to get away with a bit more than the older two kids, and I have no doubt it will surprise us all from time to time! We are really looking forward to getting to know the community of Taupo and have already been made to feel very welcome," she said.